The Cathedral of Saint Paul, on Chatham Street in Worcester, around 1908. Image courtesy of the Library of Congress, Detroit Publishing Company Collection.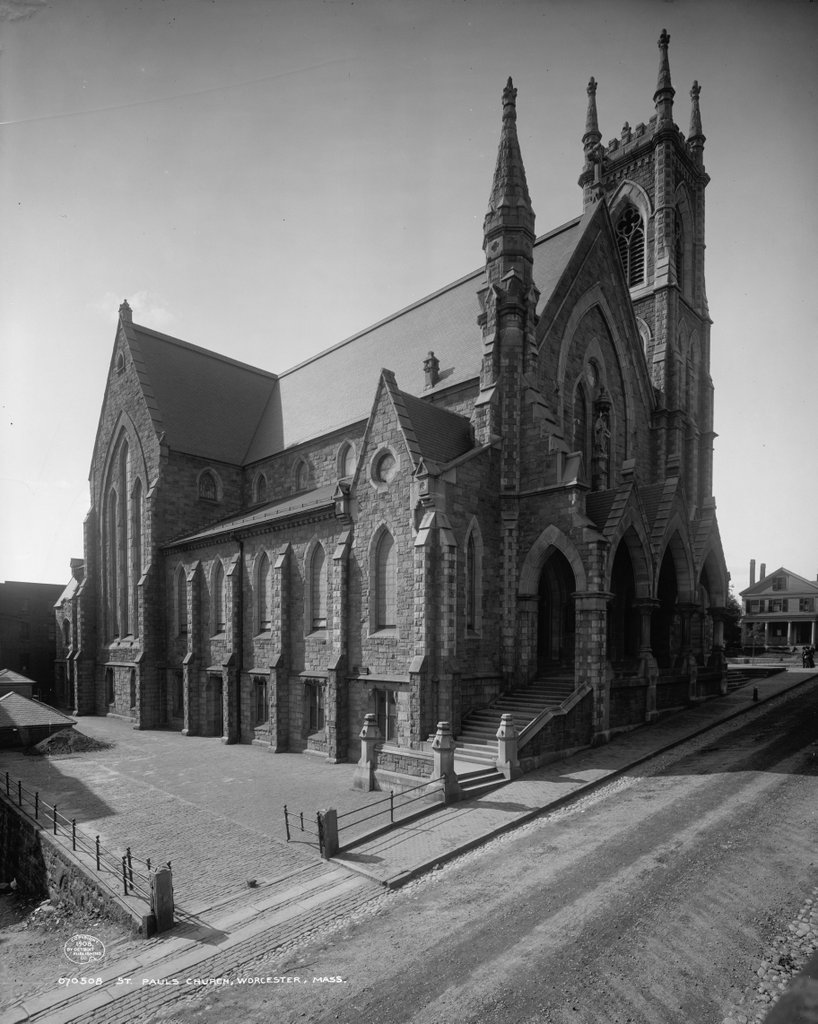 The building in 2016: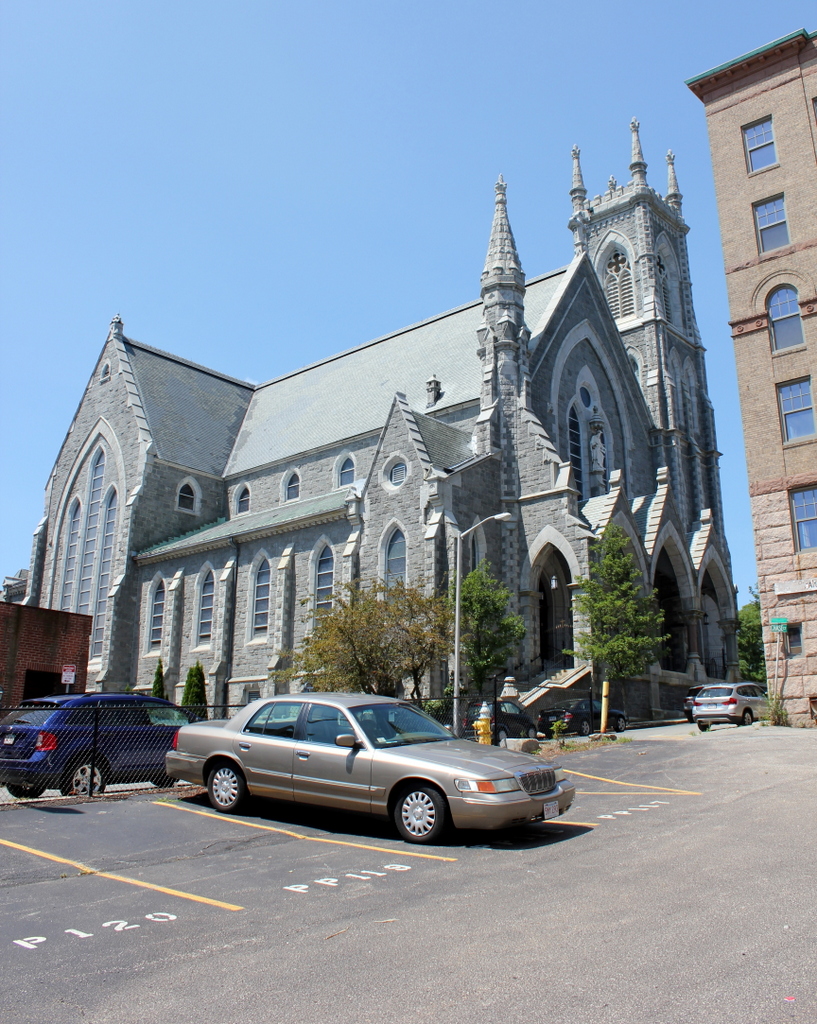 Although now a cathedral, when the first photo was taken this building was still a Roman Catholic parish church. The first services had been held in the church in 1869, while it was still under construction. It was completed in 1874, with prominent Worcester architect Elbridge Boyden as its designer. Boyden had previously designed Worcester's landmark Mechanics Hall, although its Italianate architecture is very different from the Gothic Revival style of this church. The only major change to the exterior of the church was the addition of the tower on the right side of the building, which was built in 1889 based on Boyden's original designs.
Very little has changed in this view since the first photo was taken, although the role of the church has changed somewhat. In 1950, it became a cathedral, and since then it has been the mother church of the Diocese of Worcester. Because of its historical and architectural significance, it is now listed on the National Register of Historic Places.