The Daniel L. Harris House at the corner of Chestnut and Pearl Streets, around 1892. Image from Picturesque Hampden (1892).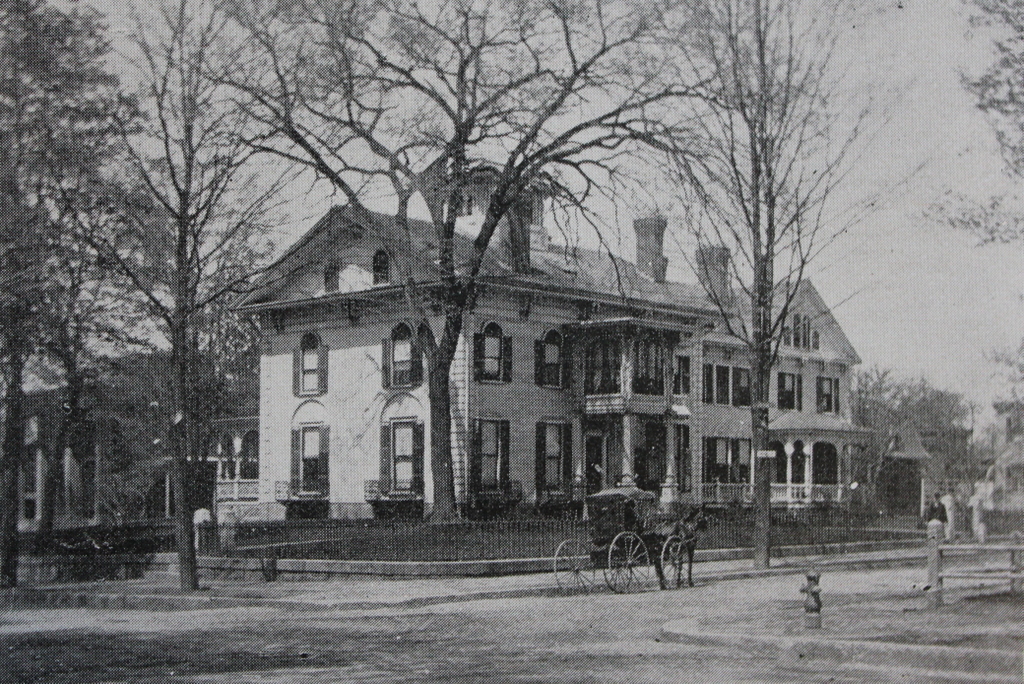 The scene in 2016: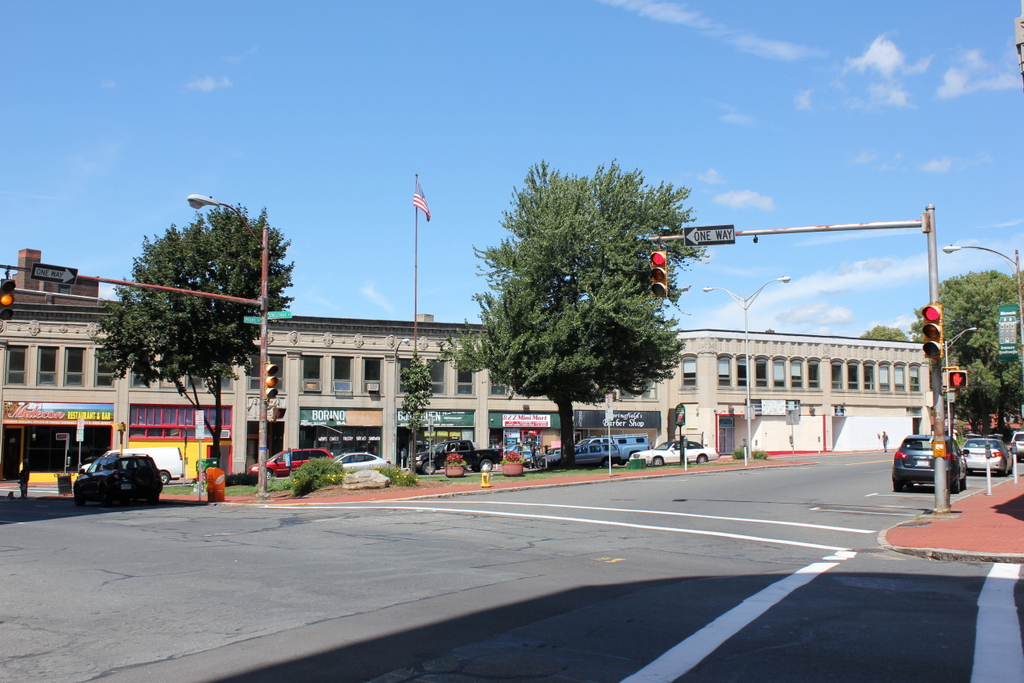 In the mid-19th century, Chestnut Street was Springfield's most prestigious residential street. Running parallel to Main Street on a bluff overlooking downtown Springfield and the Connecticut River, it was lined with mansions of many prominent residents. Many of these homes were originally owned by members of the Dwight family, and this particular house, located at what would later become the corner of Pearl Street, was built in 1835 by William Dwight (1805-1880). He and his wife Eliza lived here with their seven sons, four of whom would go on to serve in the Civil War. Two, Wilder and Howard, died during the war, and another, General William Dwight, was badly wounded and left for dead after the Battle of Williamsburg. He survived, but was captured and spent time in a Confederate prison.
At some point before 1851, the house was moved slightly to the left of its original location in order to open Pearl Street through the property. At this point, the house was owned by Daniel L. Harris (1818-1879), a civil engineer who built railroads and bridges. He served as the president of the Connecticut River Railroad, and in 1859 he traveled to Russia as a consultant for the St. Petersburg and Moscow Railway. The following year, he served a term as mayor of Springfield, and at this point he was one of the wealthiest men in the rapidly-growing city. In 1866, the Springfield Republican published a list of the taxable income of residents from the previous year, and Harris had the ninth highest income, earning $24,117, or about $377,000 in 2016.
Harris lived here until his death in 1879, and the house remained in his family for nearly 50 more years. By the early 1920s, though, Chestnut Street was no longer the city's preeminent neighborhood. Springfield's commercial center had spread up the hill from Main Street, and one by one the 19th century mansions were replaced by 20th century development. Most of these homes disappeared during the 1920s, including the Harris house.
The land became the Apremont Triangle, a small park bounded by Chestnut, Pearl, and Bridge Streets, but the house itself was not completely lost to history. In 1923, it was dismantled and moved to Westerly, Rhode Island, where it was rebuilt to its original design. It was subsequently altered beyond recognition in 1970, including the removal of the second floor. However, it is still standing today at 215 Watch Hill Road, in a setting far different from where it had originally been built.