The Willys-Overland Block at the corner of Chestnut and Winter Streets in Springfield, around 1938-1939. Image courtesy of the Springfield Preservation Trust.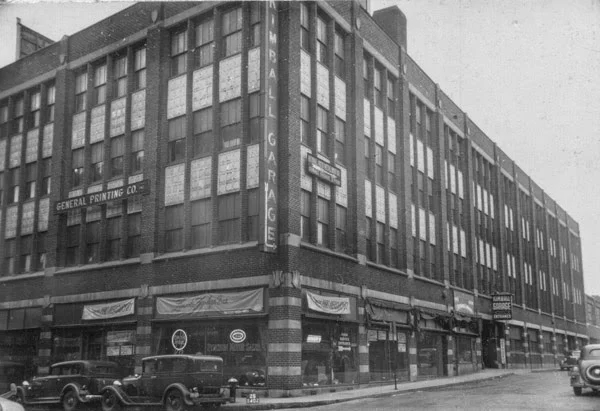 The building in 2016: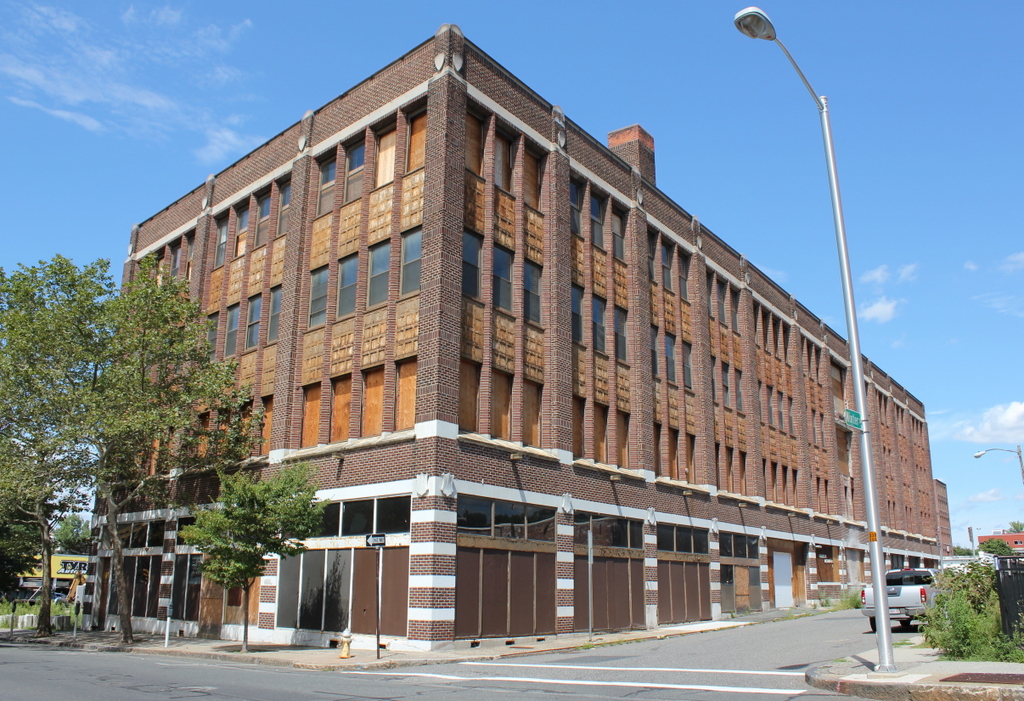 As mentioned in the previous post, Chestnut Street was once home to some of Springfield's wealthiest residents. However, by the early 1900s the city's commercial center was growing east from Main Street, and this area around the corners of Chestnut, Bridge, and Pearl Streets became the center of the city's automotive business. Springfield played a pioneering role in early automobile manufacturing, starting with Charles and Frank Duryea. In the 1890s, they developed the country's first gasoline-powered car here in Springfield, just a few blocks away on Taylor Street. In the years that followed, other automobile companies came to the city, drawn by its manufacturing tradition and large pool of skilled workers.
In the first few decades of the 20th century, Springfield was home to many car manufacturers. The Knox Automobile Company was headquartered in the city, and other companies had branches, including Rolls-Royce and Willys-Overland. Unlike Rolls-Royce, the Toledo-based Willys-Overland no longer exists, but its legacy in Springfield lives on in this building, which they built in 1916. The first floor housed their showroom, and the rest of the building had a service station along with a thousand-car garage.
The company remained here for just five years, but the building continued to be used for automotive-related purposes. In the first photo, the upper floors were the Kimball Garage, serving the Hotel Kimball, which is located diagonally across Chestnut Street from here. However, it has since been neglected for many years. It was damaged in a November 2012 natural gas explosion that leveled an adjacent building and shattered most of the windows in the Willys-Overland Block. Although listed on the National Register of Historic Places, the building's future is uncertain, and in 2015 the City Council established it as a one-building historic district, in an effort to protect it from possible demolition.