The old post office on Main Street, near Southbridge Street, around 1906. Image courtesy of the Library of Congress, Detroit Publishing Company Collection.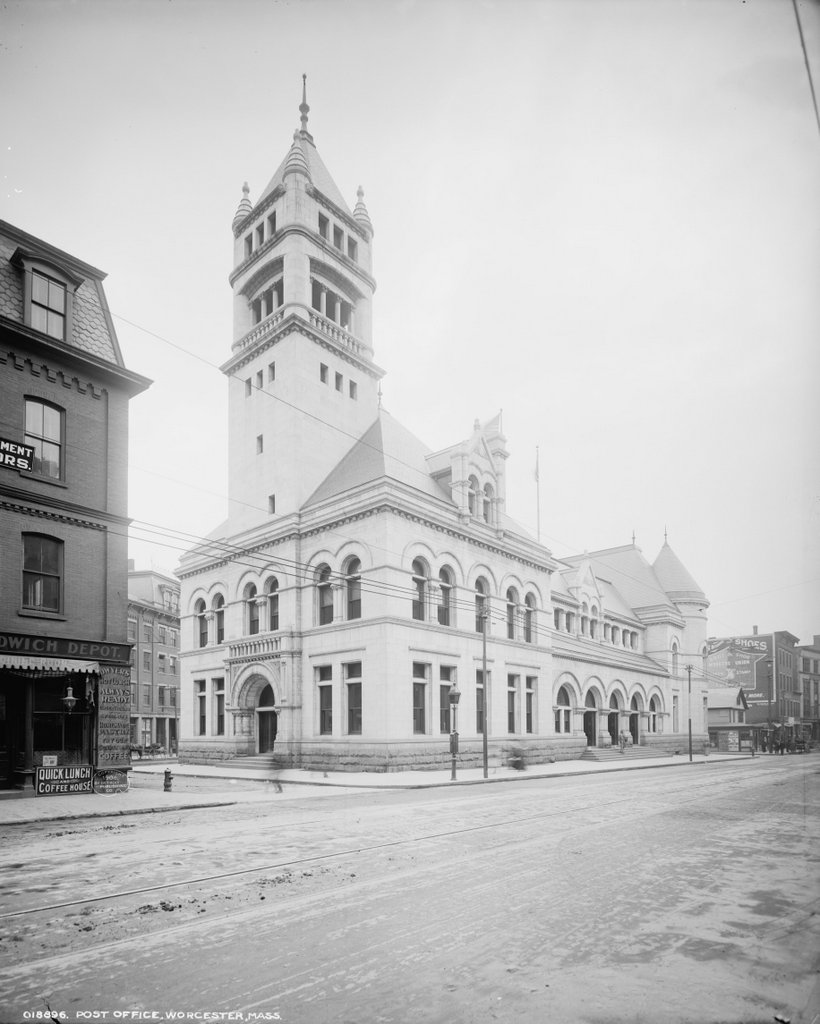 The scene in 2016: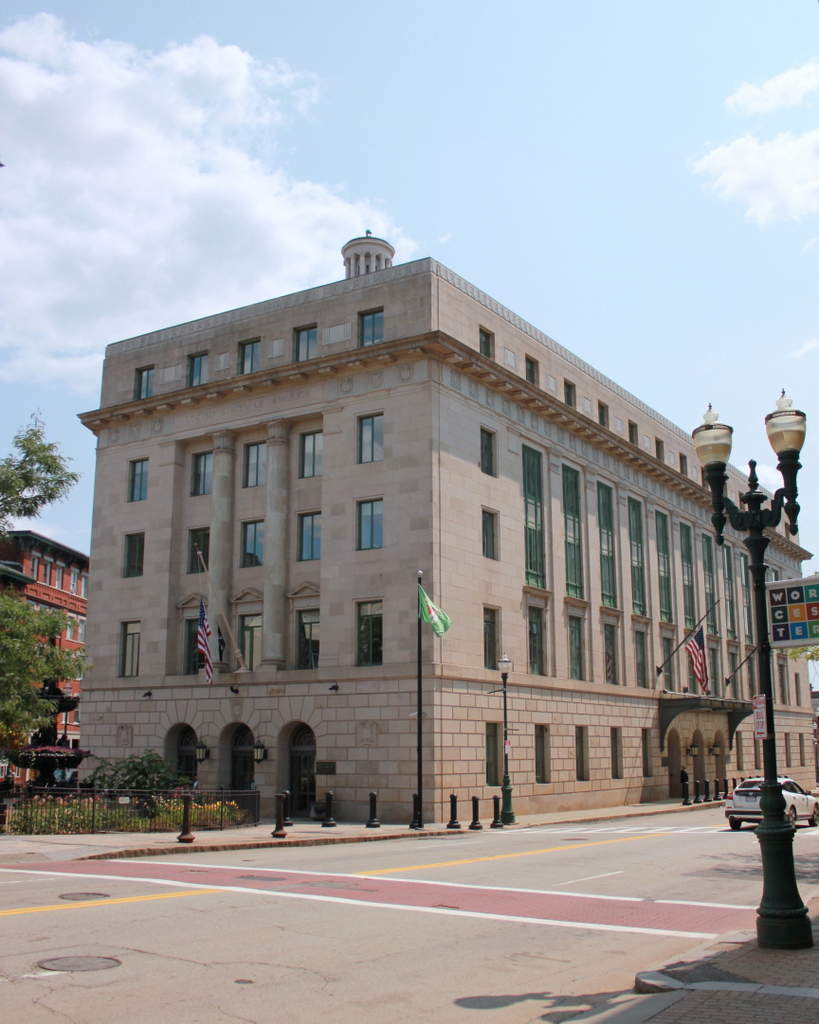 Worcester was first settled in the 1600s, and incorporated as a city in 1848, but it did not have a permanent post office building until the very end of the 19th century. For years, the post office was located in private homes and shops, and it was not until the completion of this building in 1897 that it had a dedicated, federally-owned building. It was built on a trapezoid-shaped plot of land between Main and Southbridge Streets, with Romanesque Revival architecture that was common in late 19th century public buildings.
By the early 20th century, Romanesque architecture had already fallen out of vogue, and the building's size was insufficient for the needs of a growing city. It was demolished in the early 1930s, and replaced with the current Harold Donahue Federal Building and Courthouse, which has itself become a historic building. The only building still standing from the first photo, though, is the 1850s Stevens' Building, which is partially visible in the distance to the left of the post office. Today, both it and the neighboring federal building are listed on the National Register of Historic Places.