Worcester's City Hall, seen from the corner of Main and Pleasant Streets, around 1906. Image courtesy of the Library of Congress, Detroit Publishing Company Collection.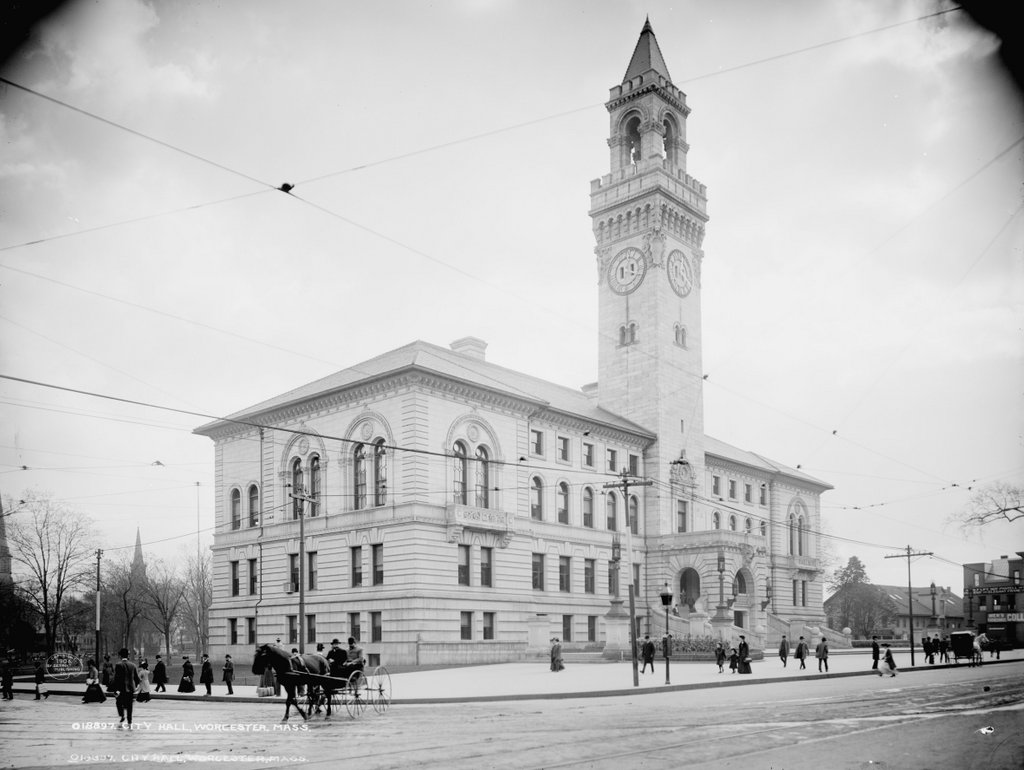 City Hall in 2016: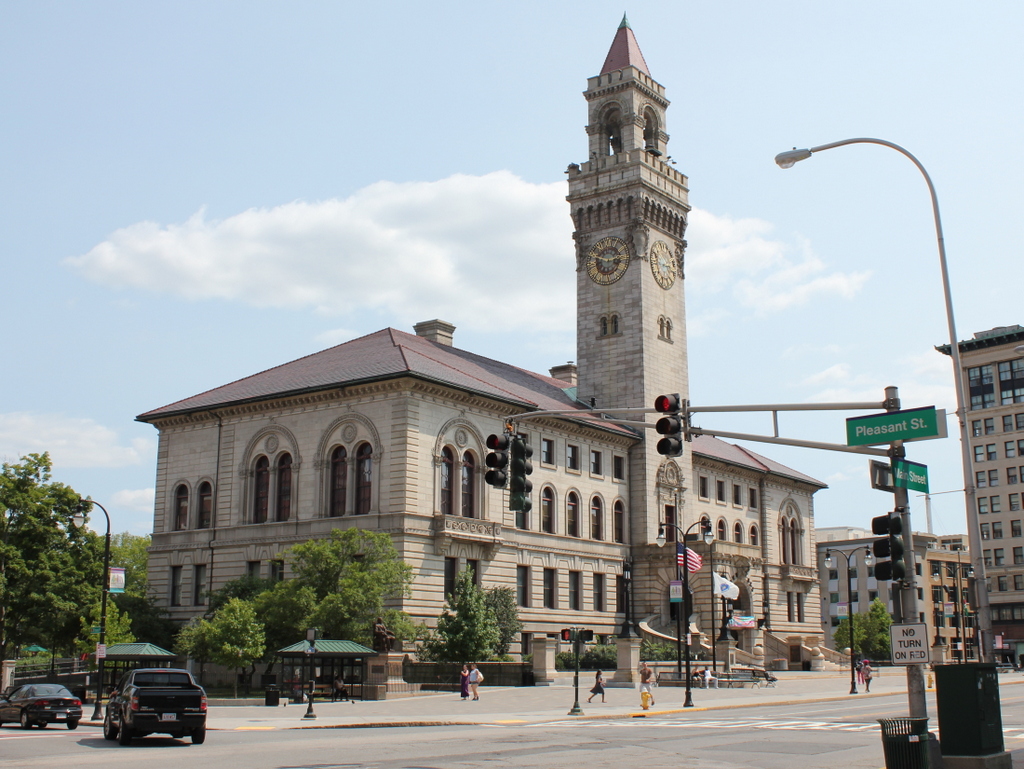 This site on the western end of the Common has been the center of Worcester's government for many years. In colonial days, the meetinghouse was situated here, and in 1825, a plain Greek Revival style town hall was built here. After Worcester became a city in 1848, this building served as City Hall for another 50 years, until it was finally replaced in 1898 by a much larger and more elaborate building on the same spot.
Designed by the prominent Boston firm of Peabody & Stearns, it reflects the Renaissance Revival architecture that was gaining popularity in public buildings at the turn of the 20th century. City Hall bears some resemblance to the Boston Public Library, which had been completed several years earlier, but it also includes a 205-foot tower in the center of the Main Street facade.
City Hall was not quite 10 years old when the first photo was taken, and not much has changed to its exterior appearance since then. Nearly 120 years after its completion, it remains the fourth tallest building in the city, and it remains in use as the seat of the city government. Along with the Worcester Common, the building is listed on the National Register of Historic Places.