The Soldiers' Monument on the Worcester Common, around 1906. Image courtesy of the Library of Congress, Detroit Publishing Company Collection.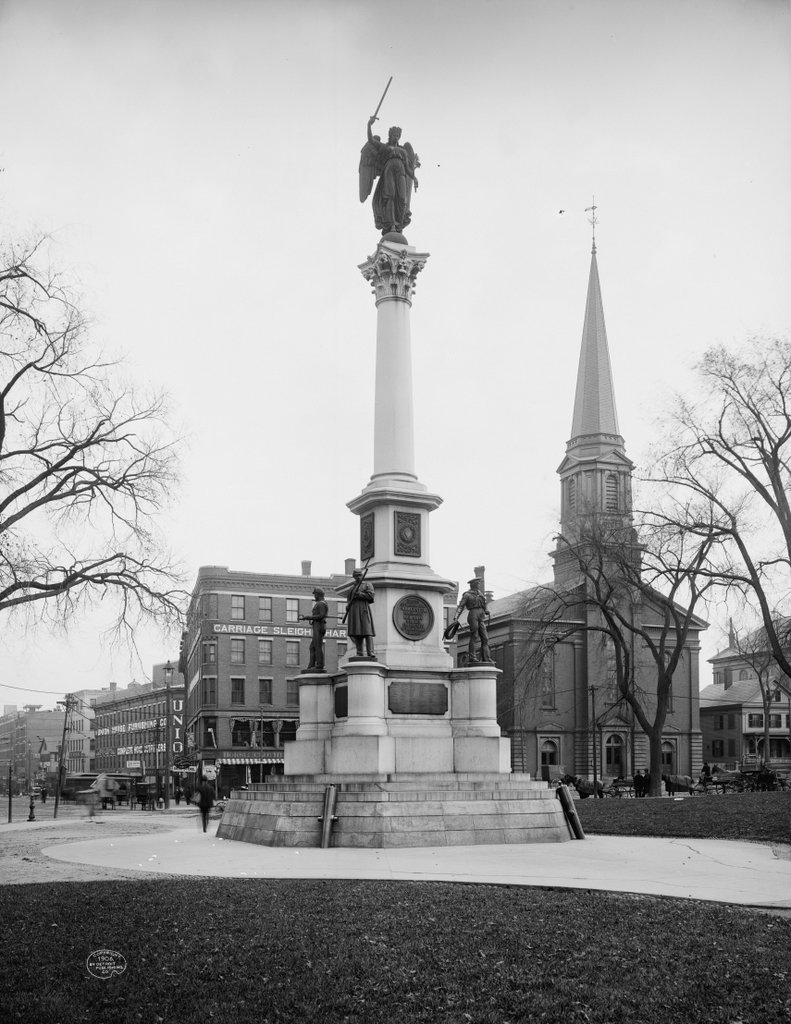 The scene in 2016: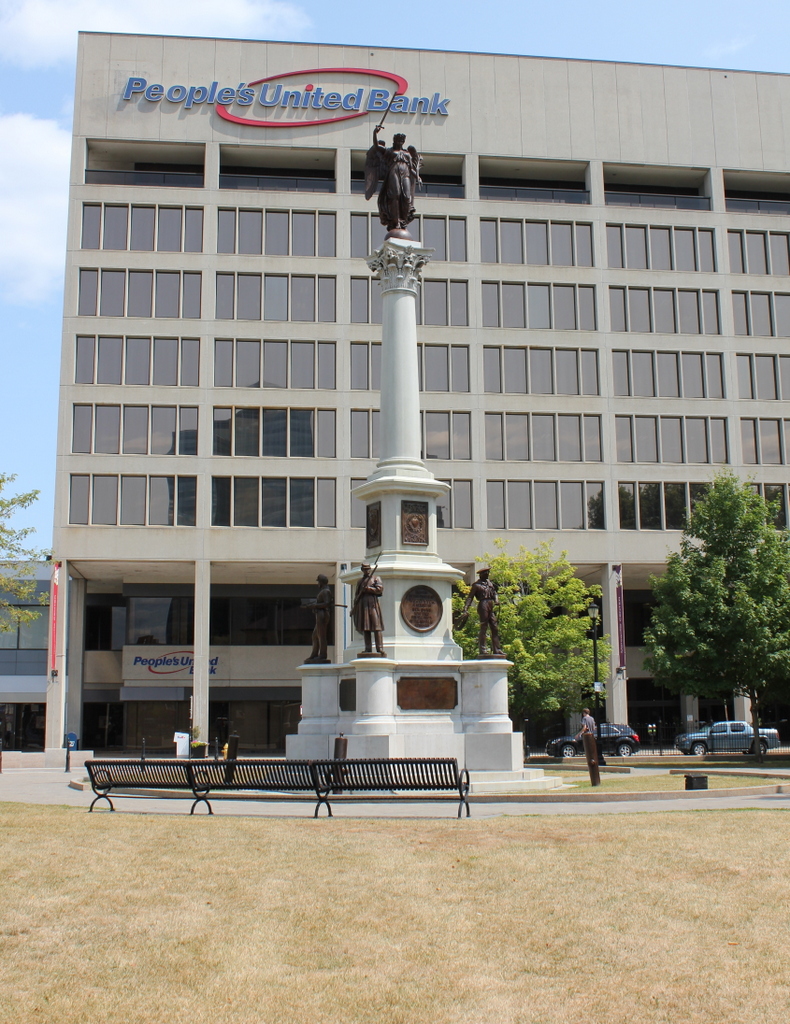 This scene shows the Soldiers' Monument from the opposite direction of the view in an earlier post. As mentioned in that post, the monument was designed by sculptor Randolph Rogers and dedicated in 1874, during a time when memorials to fallen Union soldiers were appearing on town commons across New England. It was placed at the northeast corner of the common, across from the Salem Street Congregational Church, which can be seen in the distance to the right. Although information on this church is scarce, the congregation appears to have been established in 1848, and based on the architecture of the building it was probably built around this same time. Also in this scene, on the left side, are several commercial buildings, with signs for carriage and sleigh harnesses, horse clothing, furniture, and even one for "Talking Machines."
Today, the only landmark left from the first photo is the monument itself. All of the buildings in this scene have since been demolished, and in the early 1970s the Worcester Center urban renewal project was built here, in the area east of the common. It included the office building in the background of the 2016 photo, along with a shopping mall and parking garage. The mall closed in 2006, though, and parts of the complex have since been demolished. As of 2016, the area is now being redeveloped as CitySquare, another downtown Worcester revitalization project.