Worcester's old Union Station, seen around 1906. Image courtesy of the Library of Congress, Detroit Publishing Company Collection.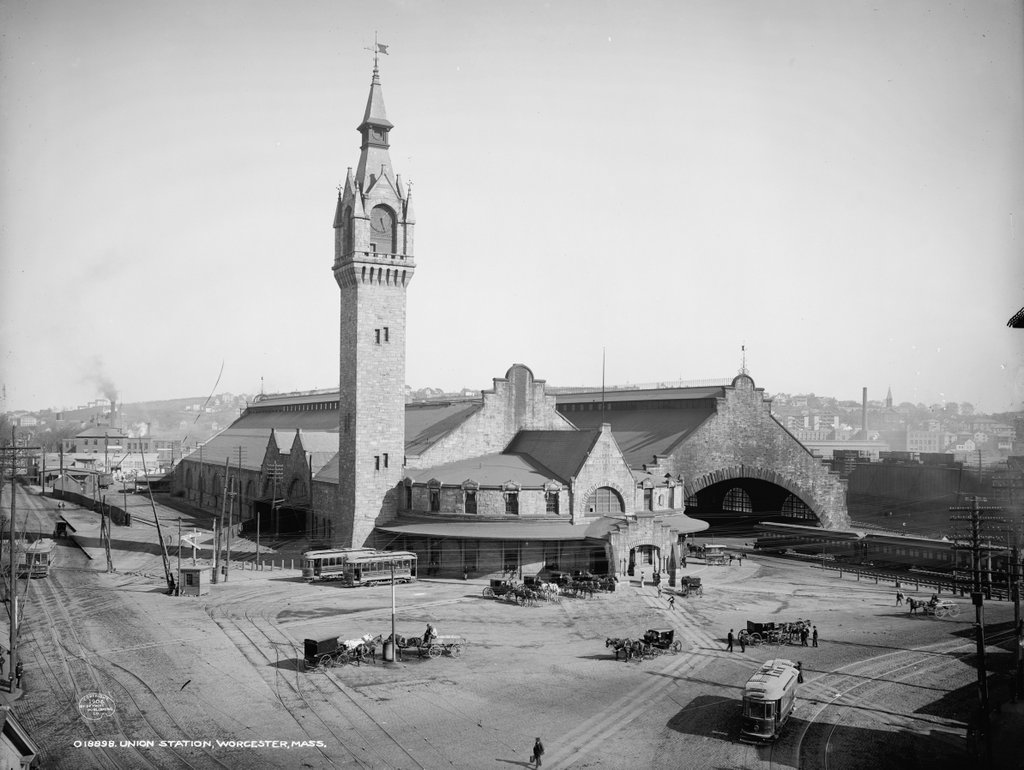 The scene in 2016: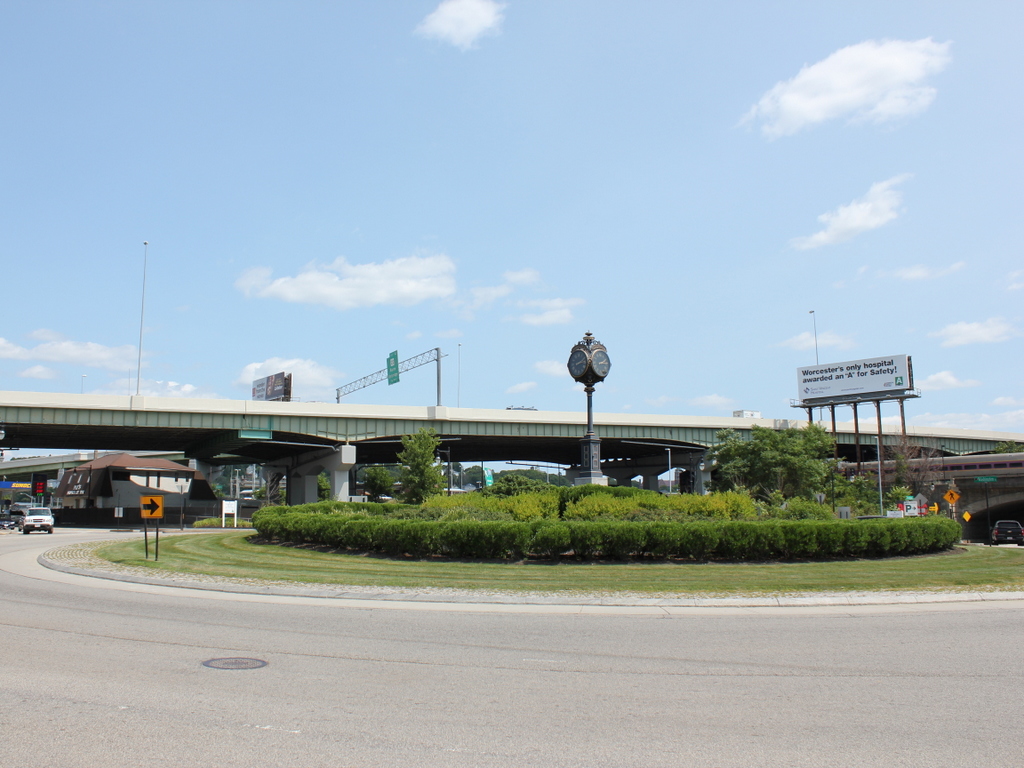 This building was Worcester's original Union Station, serving the Boston & Albany Railroad along with several other railroads. It was completed in 1875 in a Gothic Revival style designed by the Boston architectural firm of Ware & Van Brunt. Along with the usual passenger station amenities, it included a train shed over the tracks, along with a 212-foot clock tower at the corner of the building.
The station served Worcester for over 35 years, but by the early 20th century the city's busy railroad traffic made it necessary to elevate the tracks through downtown. This, in turn, required a new station, which opened in 1911 just west of here. Most of the old station was demolished at this point, but the tower itself was saved. Unlike the two towers of the new station, which had to be taken down just 15 years later because of their deteriorated condition, the old 1875 tower stood here until 1959, when it was demolished to build Interstate 290.
Today, the 1911 Union Station, with replica towers, is still standing just to the right of the rotary, and in the distance the highway passes over the spot where the original station once stood. The only remnant from the first photo is the railroad itself, which can be seen on the right side of the photo, with MBTA commuter rail passenger cars passing over the bridge in the distance.