The Rhode Island Normal School, seen from Francis Street in Providence, around 1906. Image courtesy of the Library of Congress, Detroit Publishing Company Collection.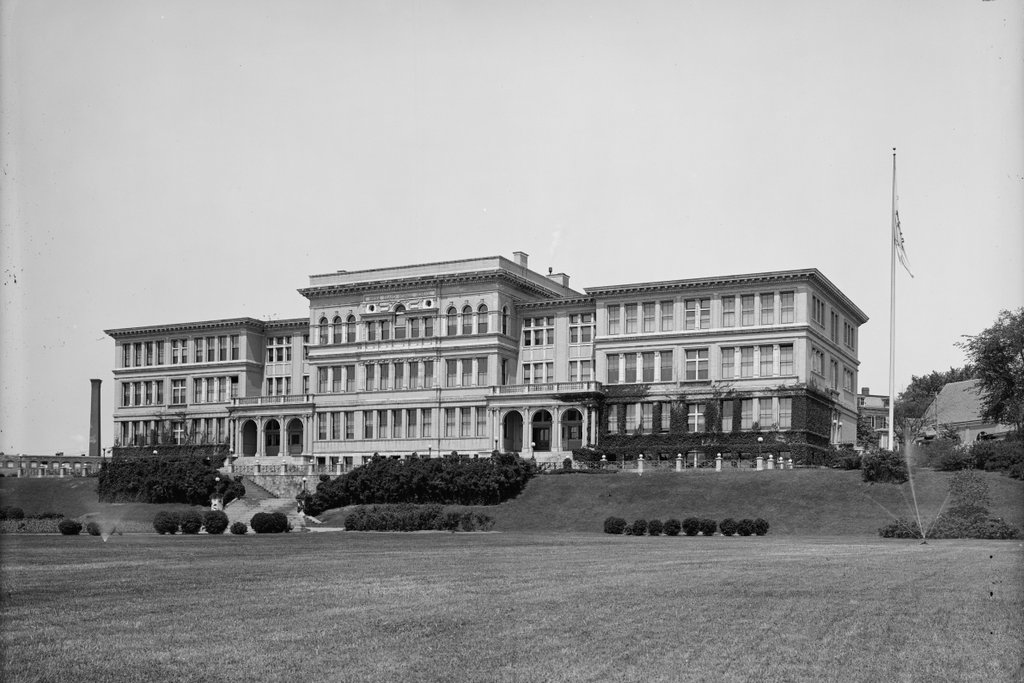 The scene in 2016: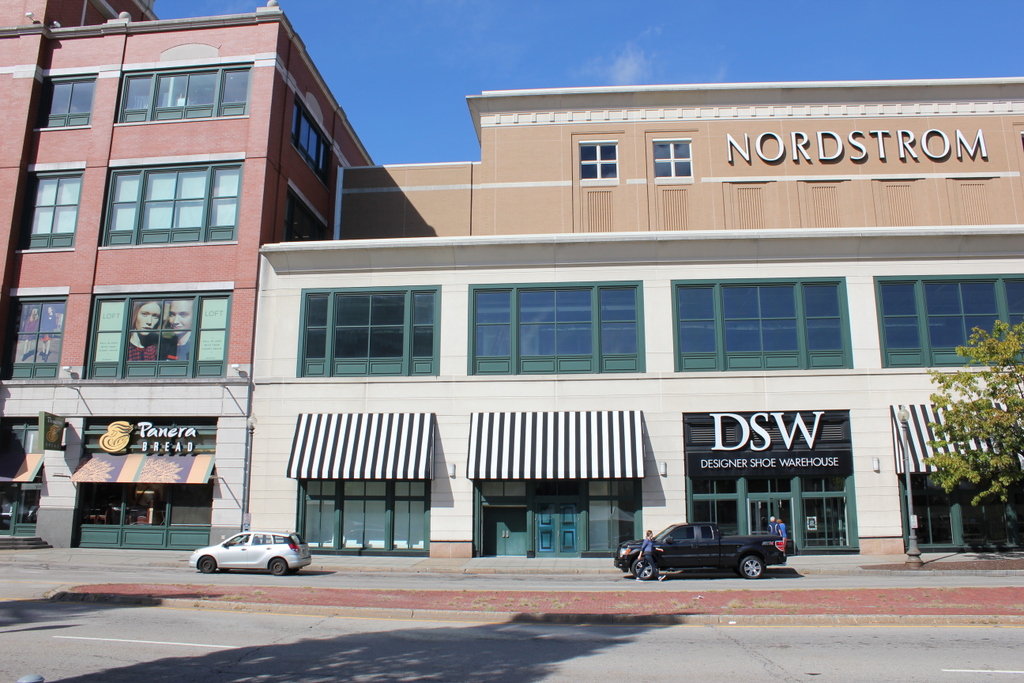 The building in the first photo was once the home of the Rhode Island Normal School, a teacher preparatory college that has since become Rhode Island College. The school was established in 1854, and was housed in several different buildings in the city until 1898, when the building in the first photo opened. Here, it enjoyed a prominent location just south of the Rhode Island State House, with a large lawn on the Francis Street side of the building.
During its time here, the school steadily grew. In 1920, it became the Rhode Island College of Education, offering bachelor's and master's degrees for the first time. By the 1950s, though, there were talks of merging the school into the University of Rhode Island. However, the school remained independent, and in 1958 they moved to a new campus in the outskirts of the city. A year later, with the school expanding beyond just education degrees, the name was changed to simply Rhode Island College.
After the college moved to its current campus, the old 1898 building remained here in downtown Providence for many more years. It was finally demolished in the late 1990s to build Providence Place, the large shopping mall that stands on the site today. I don't known whether it was deliberate or not, but the Nordstrom section of the building appears to pay homage to the design of the old Normal School, with its yellow brick exterior and the similar-looking cornice with dentils at the top of the building.