Looking southwest on Westminster Street from the bridge over the Providence River, in 1865. Image courtesy of the New York Public Library.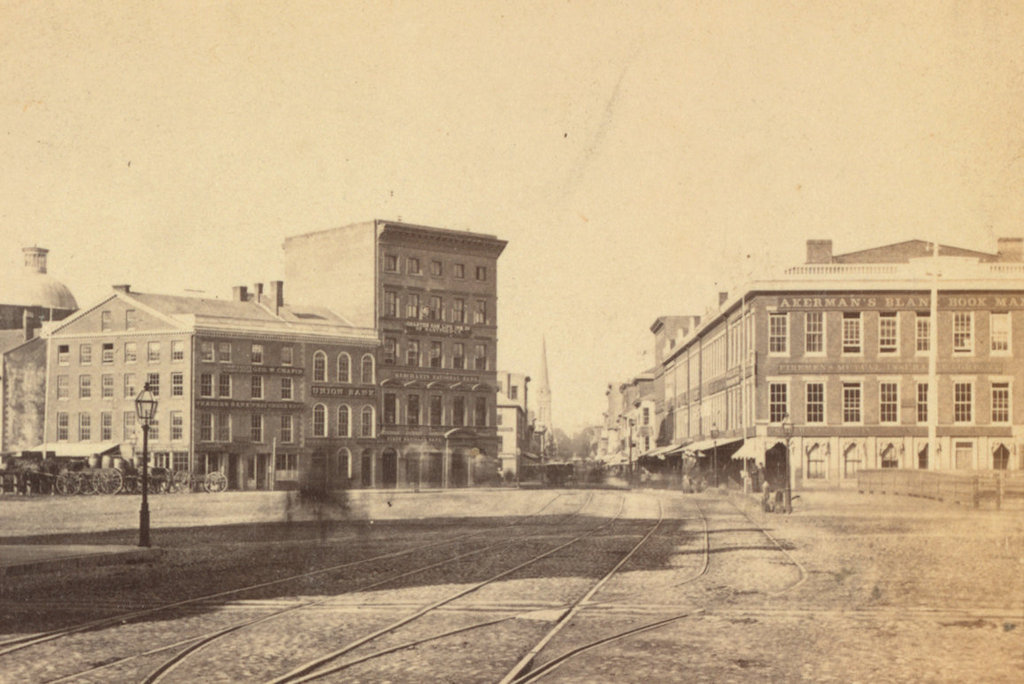 The scene in 2016: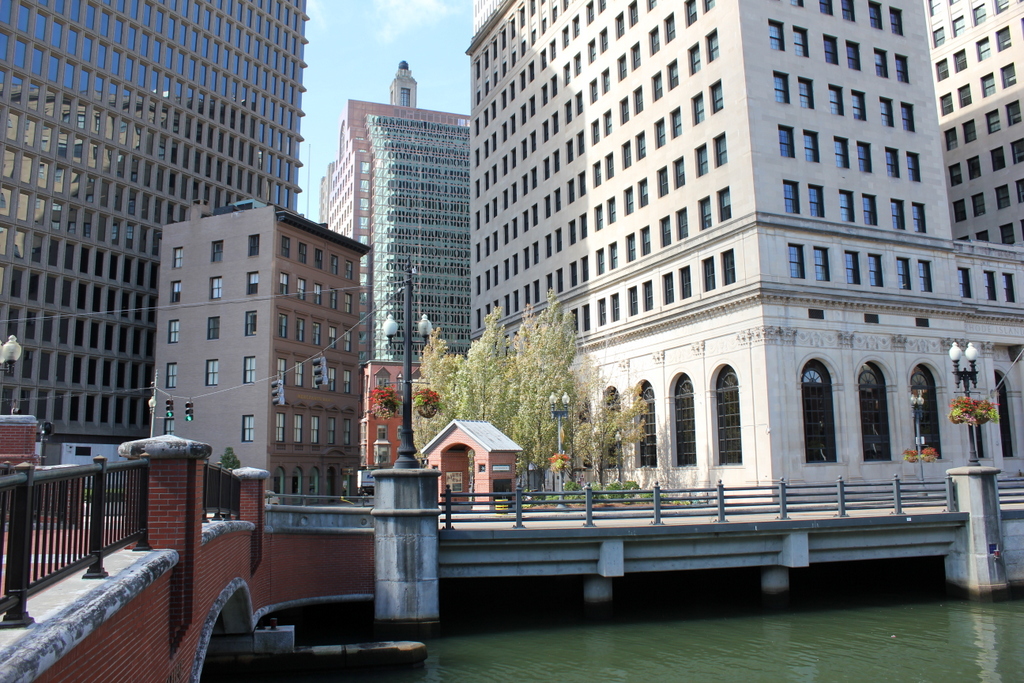 One of the main commercial streets in downtown Providence is Westminster Street, which begins here at the College Street Bridge and continues southwest through downtown Providence and toward the Federal Hill neighborhood. When the first photo was taken, this area consisted primarily of low-rise brick commercial buildings, some of which dated as far back as the early 19th century. The oldest was probably the Union Bank Building on the left, which dated back to 1816. Just to the right of it is Merchants Bank Building, completed in 1857, and on the other side of Westminster Street is part of the large Washington Building, which was built in 1843. Also partially visible in this scene is the 1857 Customhouse, whose dome can be seen in the distance on the far left.
Today, this streetscape has completely changed. Only the Merchants Bank Building remains, now seeming oddly out of place. It has actually gained an additional floor in the intervening years, but despite this it is still completely dwarfed by modern skyscrapers, being literally overshadowed by its neighbor to the left. The Union Bank Building is long gone, as is the Washington Building, which died a slow death in the late 19th and early 20th centuries. It was partially demolished around 1889 to build a Romanesque building for the Rhode Island Hospital Trust Company. Both this new structure and the remainders of the old one were demolished by 1919, when a new, much larger building was completed for the company on the same site. This building is still standing, dominating the right side of the 2016 photo, but it is now owned by the Rhode Island School of Design as part of their campus. The only other survivor from the first photo is the Customhouse building. It is hidden behind modern buildings, but is still standing on Weybosset Street and is in use as a courthouse.