The Central Congregational Church on Angell Street in Providence, around 1906. Image courtesy of the Library of Congress, Detroit Publishing Company Collection.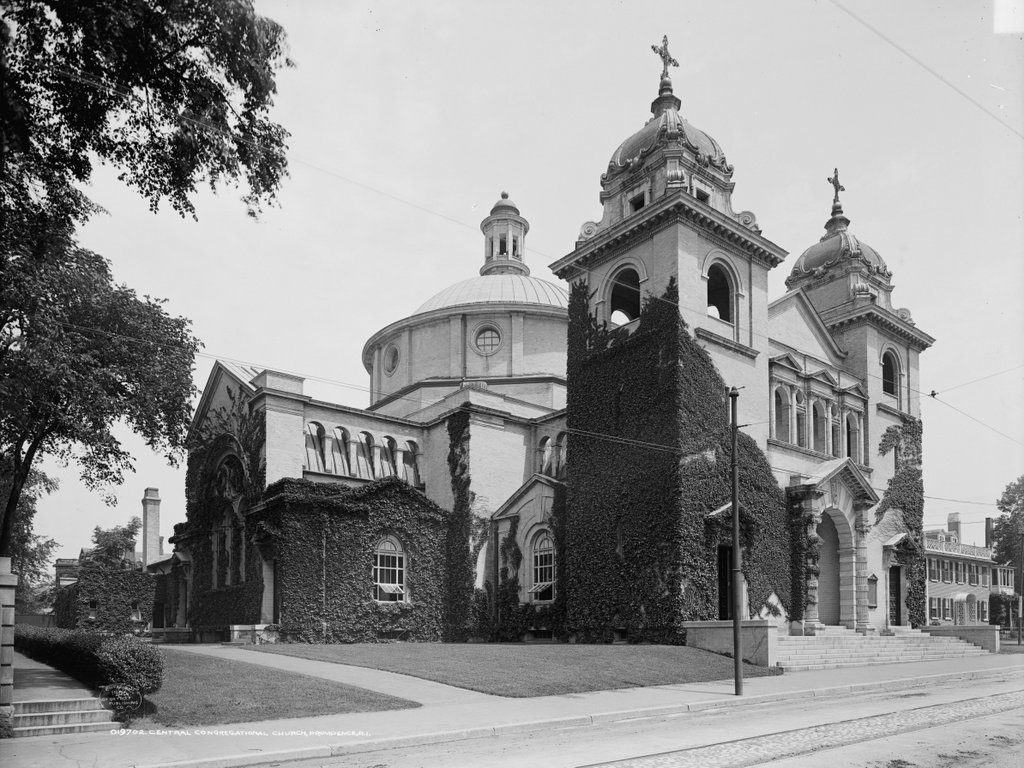 The church in 2016: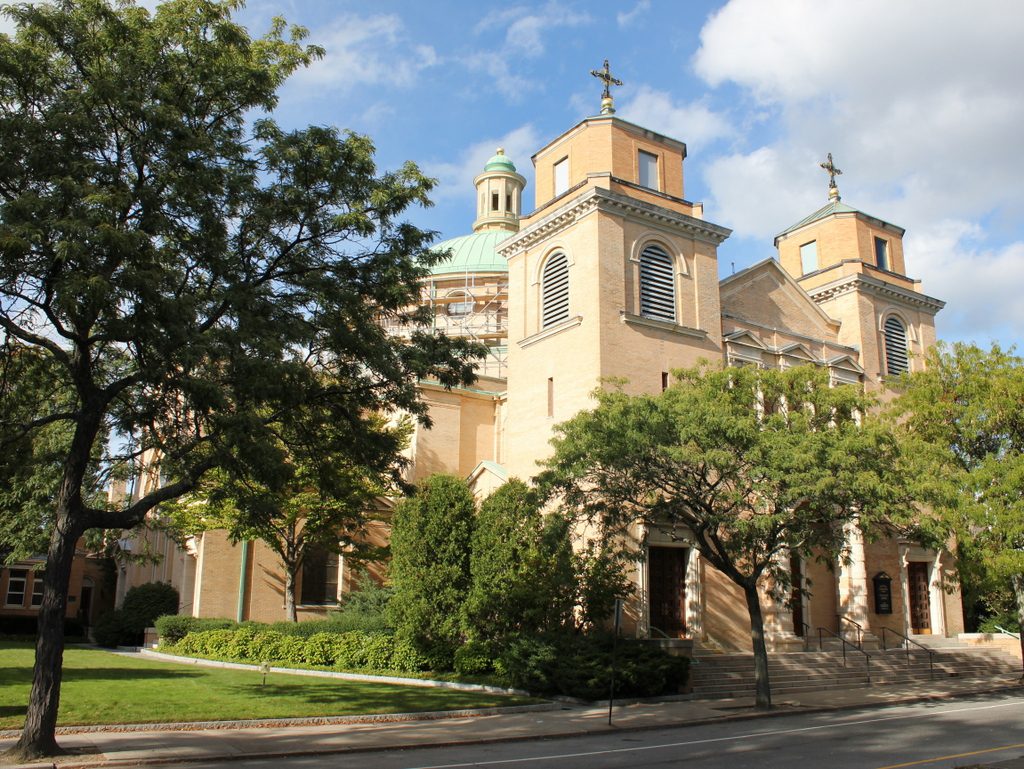 Established in 1852, the Central Congregational Church was originally located on Benefit Street, in the western part of the College Hill neighborhood. However, within 40 years the congregation had outgrown their first home, and in 1893 they moved into this building on Angell Street. This area is located on the opposite end of College Hill, furthest from downtown Providence, and was developed as a residential neighborhood in the last decades of the 19th century.
The new church building was designed by Carrère and Hastings, a prominent New York architectural firm who designed a number of prominent Beaux-Arts style buildings at the turn of the 20th century. Designing at the height of the Gilded Age, the firms's works ranged from grand hotels in Florida, to mansions in Newport and the Berkshires, to the New York Public Library. However, their Renaissance Revival-style design for the Central Congregational Church was among their early commissions.
With yellow brick and plenty of terra cotta, it has a Mediterranean appearance that almost seems out of place in New England, but it has stood here for over 120 years. The original tops of the two towers were damaged in a hurricane in the 1950s, and were replaced with far less ornate ones, but otherwise the church's exterior appearance has remained the same in both photos. Today, the building is still home to the Central Congregational Church, and it is a contributing property in the Stimson Avenue Historic District on the National Register of Historic Places.