The Merrick-Phelps House at 83 Maple Street in Springfield, around 1938-1939. Image courtesy of the Springfield Preservation Trust.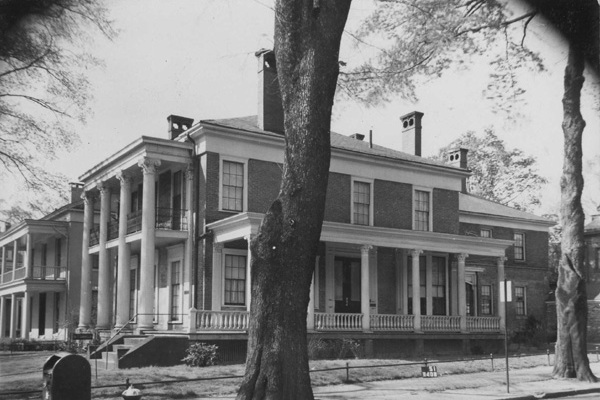 The house in 2017: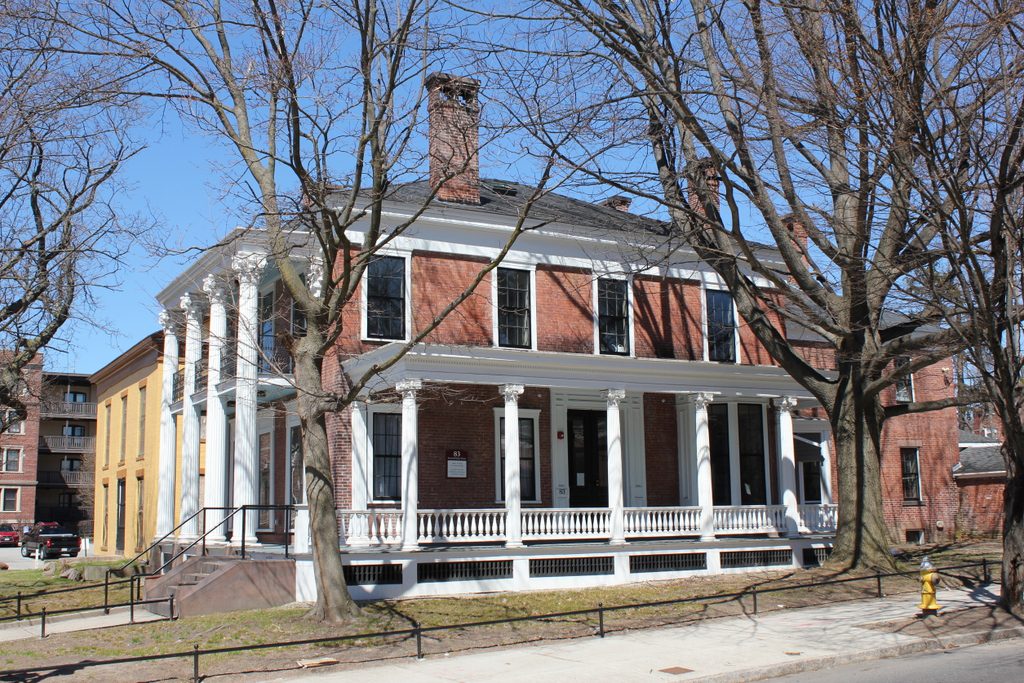 This house at the corner of Maple and Union Streets was built in 1841 as the home of Solyman Merrick, a tool manufacturer who, six years earlier, had invented the monkey wrench. He sold his patent to Stephen C. Bemis, and had apparently made enough money off the sale to afford this elegant house. The same year he moved into this house, Merrick married Henrietta Bliss, and the couple lived here until her death, just three years later. In 1847, Merrick sold the house and had another new one built, this time nearly across the street at 104 Maple Street.
The second owner of this house was Ansel Phelps, an attorney who served as mayor from 1856 to 1858. He died in 1860, and for many years this section of Maple Street continued to be the home of some of the city's most prominent residents. This house remained as a single-family home well into the 20th century, but gradually fell into decline along with the rest of the neighborhood, suffering from years of neglect.
By the early 2000s it was badly deteriorated. The interior had significant water damage, and the exterior porches and pillars were collapsing. However, it was purchased by DevelopSpringfield in 2013, and the organization restored the home to its original condition. The restoration was completed in 2016, with the interior being converted into offices. Along with this house, DevelopSpringfield is also working on restoring the adjacent 1832 Female Seminary, visible in the background of both photos. When complete, these two restored buildings, along with the carriage house of the Merrick-Phelps House, will form an office park of historic 19th century buildings.