The house at 303 Maple Street in Springfield, around 1938-1939. Image courtesy of the Springfield Preservation Trust.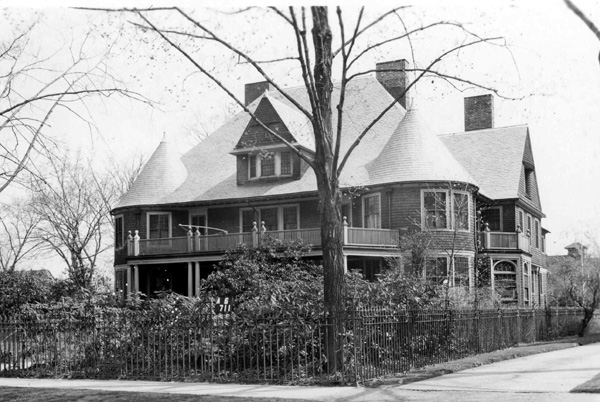 The scene in 2016: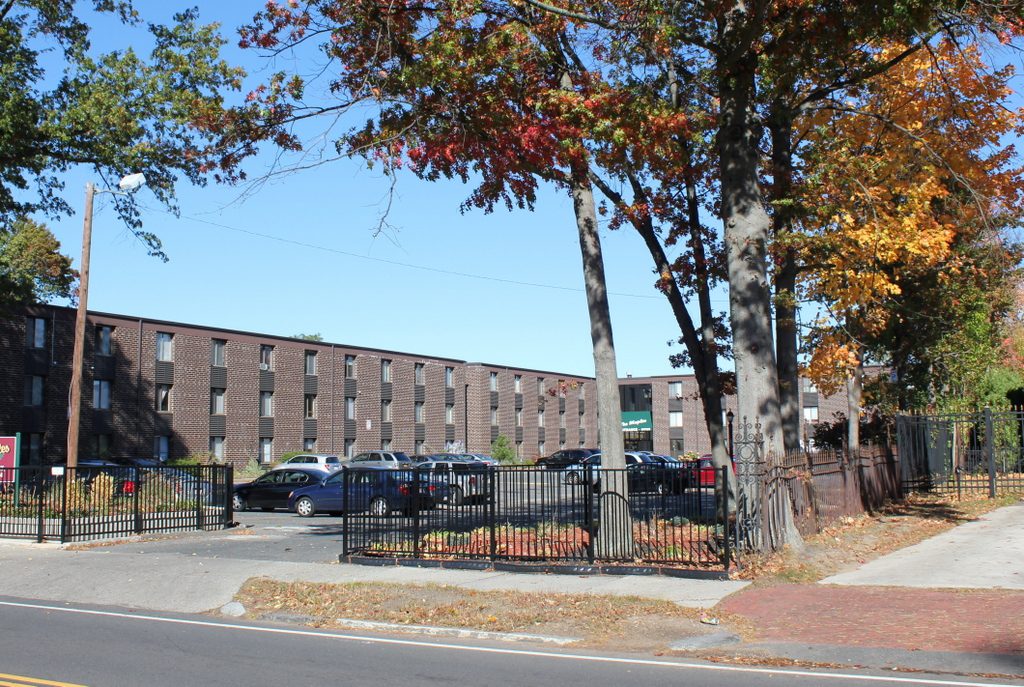 This shingle-style mansion at the corner of Maple Street and Maple Court was built sometime around the 1890s, and was the home of Henry H. Skinner, a prominent banker and businessman. His lengthy resume included serving as a director for a number of manufacturing companies and railroads, and starting in 1920 he was also the president of the Hendee Manufacturing Company, the makers of Indian motorcycles.
Henry married Gertrude Parsons in 1886, and by 1888 the couple was living nearby at 346 Maple Street, although they subsequently moved into this house in the late 1890s. They never had any children, but they were certainly not alone in the house, regularly employing multiple servants. In the 1900 census, three Irish servants lived here, and confusingly enough, all were named Mary. Gertrude died in 1907 at the age of 42, and was buried in a large plot in Springfield Cemetery, with Henry hiring the famous Olmsted Brothers, the sons of Frederick Law Olmsted, to design the landscaping. Following her death, Henry continued here on Maple Street until his own death in 1923, and was buried alongside her in their cemetery plot.
Henry's sister Jennie inherited the house, and she lived here with her husband William A. Baldwin, an educator who had served as principal of the Hyannis State Normal School on Cape Cod. He died in 1936, and Jennie owned the property until 1951, a few years before her death in 1954. However, she does not appear to have lived in the house since the 1930s, and it seems to have been vacant by the 1940 census. It was demolished sometime before 1971, when the current apartments were built on the site. Today, the only remnant left from the first photo is the rusty fence on the right side of the property.