The house at 327 Maple Street in Springfield, around 1938-1939. Image courtesy of the Springfield Preservation Trust.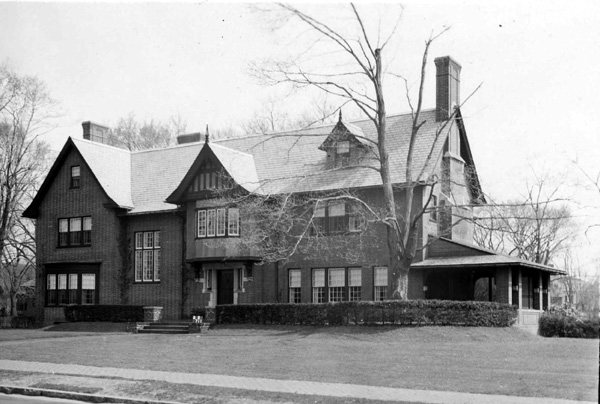 The house in 2016: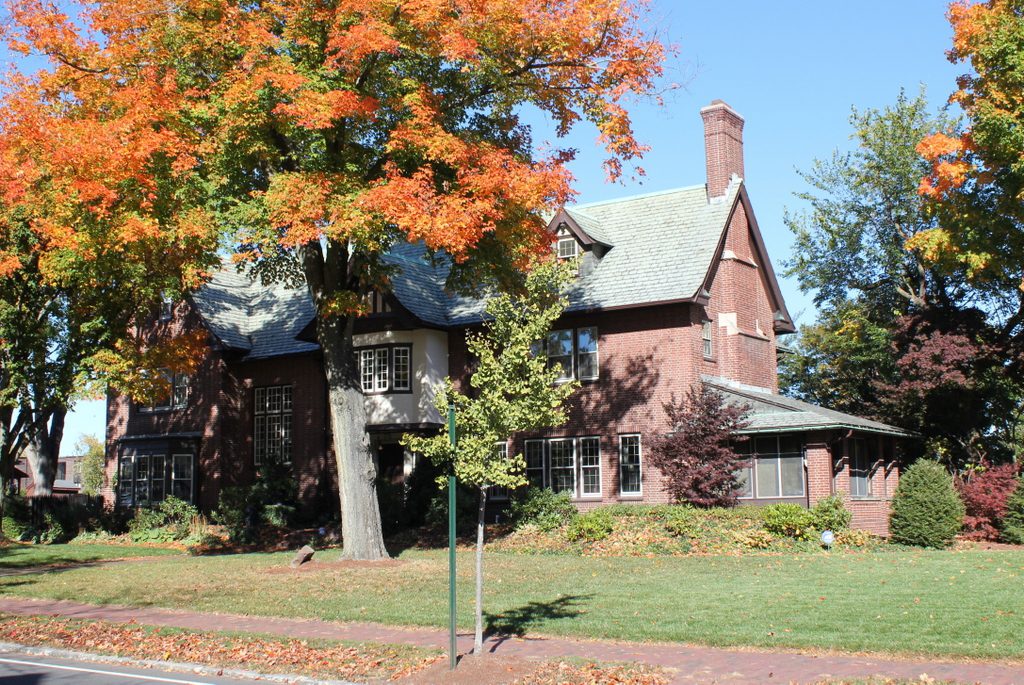 Many of the early 20th century mansions on Maple Street were built in the popular Tudor Revival style of the era, including this one, which was built in 1914. At the time, Maple Street was home to some of the city's wealthiest residents, and this house was the home of Frederic M. Jones, a banker who was the president of Springfield's Third National Bank. By 1920, he was living here with his wife Florence and their six year old daughter Emily. The family of three was joined here by an equal number of servants, all of whom were immigrants from Sweden. A decade later in 1930, the family was still living here, this time with two servants, and the house was valued at $58,700, or over $850,000 in today's dollars.
Frederic and Florence still lived in the house when the first photo was taken. He died in 1946, and Florence owned the property until her own death in 1964. Nearly 80 years after this photo was taken, very little has changed in the house's exterior appearance. It remains a single-family home, and is an excellent surviving example of the early 20th century mansions on Maple Street. It provides an interesting contrast to the Julius Appleton House, its neighbor to the left. Although built only a few decades earlier, this stick-style mansion represents a dramatic difference in architectural tastes of the era. Today, both houses are part of the Ames/Crescent Hill District on the National Register of Historic Places.