Phelps Tavern on Hopmeadow Street in Simsbury, in 1926. Image courtesy of the Connecticut State Library.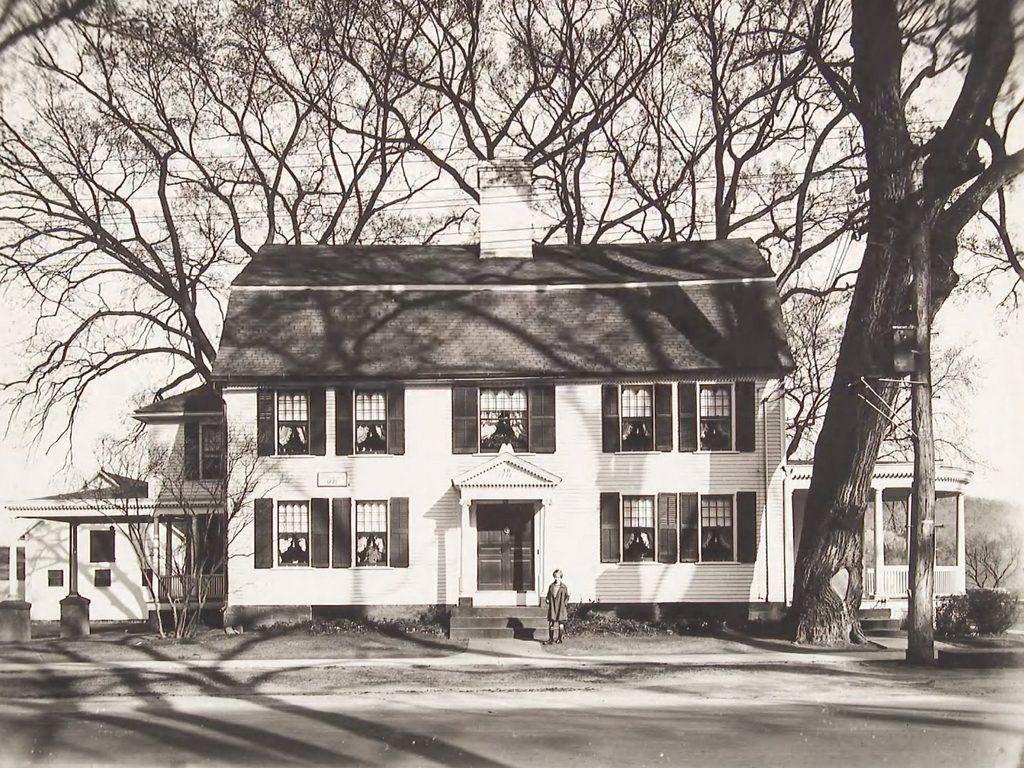 The building in 2016: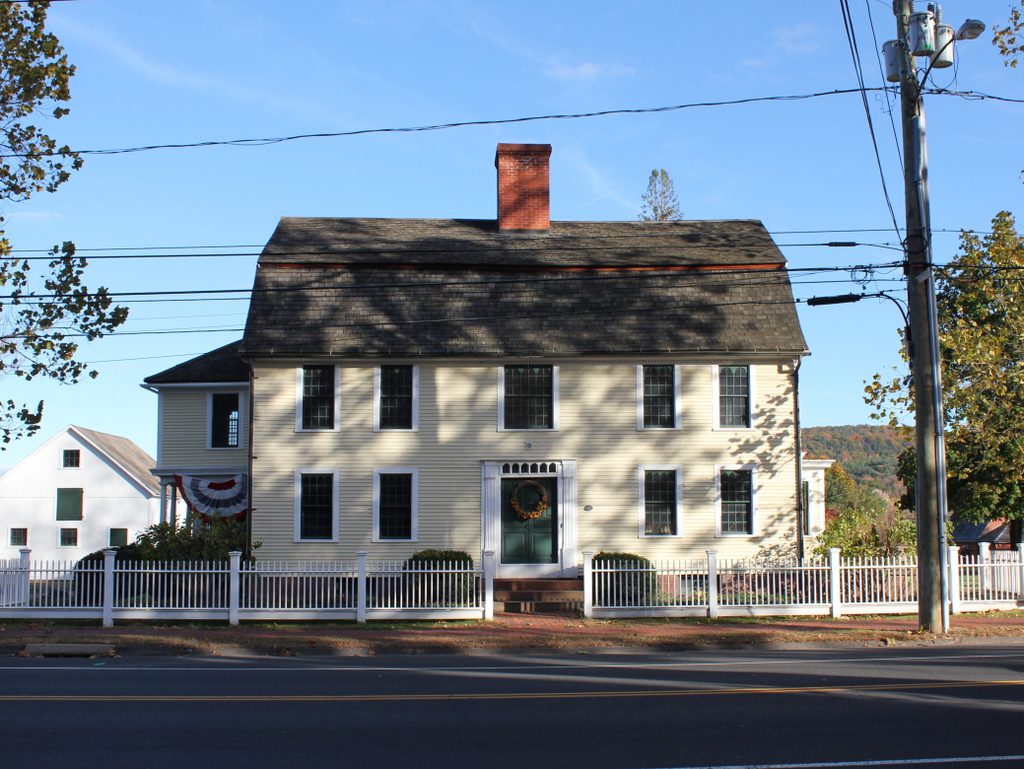 This house was built in 1771 for Elisha Phelps, a member of one of Simsbury's most prominent 18th century families. He served in the American Revolution, participating in Ethan Allen's capture of Fort Ticonderoga in 1775. The following month, he was appointed as a commissary and a captain in the Continental Army, a position he held until his death in 1776 while serving in Albany. His widow, Rosetta, moved out of the house in 1779 and sold it to Elisha's brother, Noah Phelps.
Like his brother, Noah had participated in the capture of Fort Ticonderoga, playing a particularly vital role. Prior to the capture, he had entered the fort disguised as a farmer in need of a shave. While there, he gained valuable intelligence about the vulnerability of the fort, particularly its weakened walls and wet gunpowder. This gave Ethan Allen the confidence to attack, and the fort was taken without a fight, leading to a significant colonial victory in the early days of the war.
Noah Phelps only lived here for a few years before moving to a different house. He went on to serve in several different positions, including as a justice of the peace, a probate judge, a delegate to the state ratifying convention for the US Constitution, and a major general in the state militia. In the meantime, his son, Noah Amherst Phelps, moved into this house. During his ownership, the younger Noah used the house as a tavern. After his death in 1817, his widow Charlotte and later their son Jeffery continued operating the tavern.
The tavern was in a good position to take advantage of traffic on the Farmington Canal, which was completed in 1835 and connected New Haven, Connecticut with Northampton, Massachusetts. It was built directly behind the tavern, only several hundred feet east of here, and the tavern became known as the Canal Hotel. However, the canal was never particularly successful, and its route was converted into a railroad in the late 1840s. Around this same time, in 1849, Jeffery Phelps closed the tavern, although the house would remain in his family for several more generations.
The house was modified in 1879 and again in 1915, but it was owned by members of the Phelps family until 1962, when it was donated to the Simsbury Historical Society. It has been preserved as a museum, and is listed on the National Register of Historic Places. The nearby Farmington Canal route is also listed, although the old railroad is long gone and the right-of-way is now a rail trail.