The Second Baptist Church, on North Main Street in Suffield, around the early 1900s. Image from Celebration of the Two Hundred and Fiftieth Anniversary of the Settlement of Suffield, Connecticut (1921).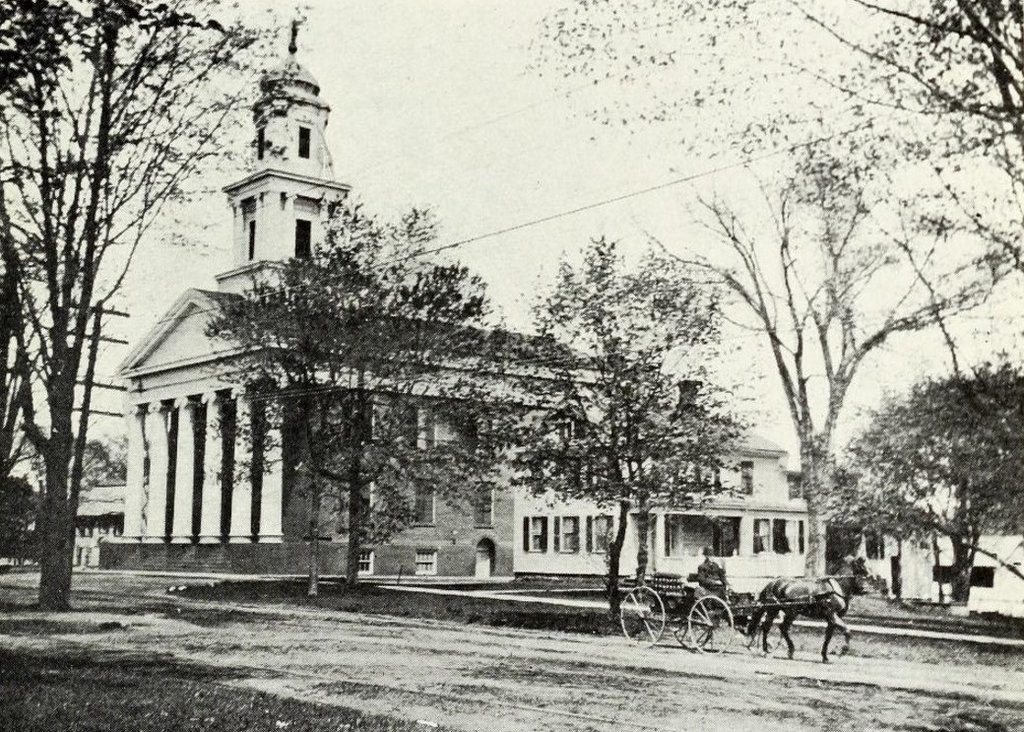 The church in 2017: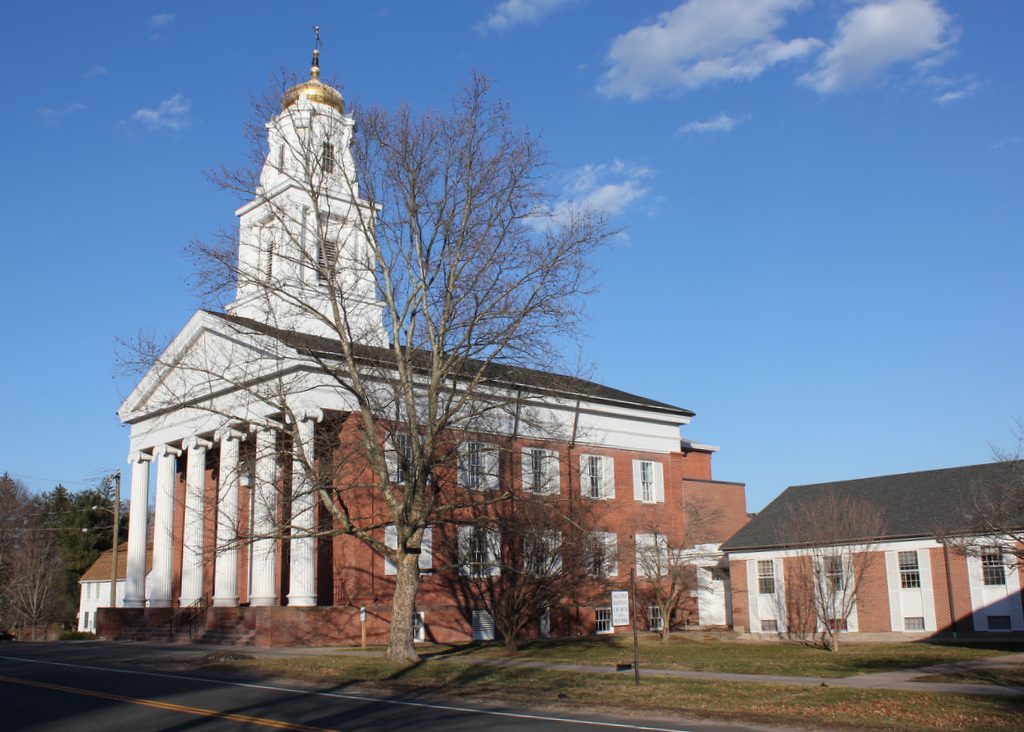 In the colonial era, nearly all of the churches in New England were Congregational. At the time, Baptists were a very small minority, but they gained a foothold here in Suffield. The first Baptist church in Hartford County was established in the town in 1769, and its congregation met in a small church about three miles west of the town center. Despite the remote location, the church remained there in the Hastings Hill neighborhood, and the current church building was built in 1846.
Because of how far removed it was from the town center, though, the Second Baptist Church was formed in 1805, and in 1840 they built this building on North Main Street, right in the center of Suffield. It was designed by Suffield native Henry A. Sykes, who was the architect for a number of buildings throughout the Connecticut River Valley in the mid-19th century. The Greek Revival architecture is fairly typical for New England churches of the era, with a symmetrical front facade, a columned portico, and a multi-stage steeple above it.
The church building was completed a year after Dwight Ives became the pastor. He served here for many years, and had close ties to the Connecticut Literary Institute, located across the street. Known today as Suffield Academy, it had been founded as a Baptist school, and many of the students attended church here. During Ives's 35 year long pastorate here, the church experienced several revivals, with a significant growth in the size of the congregation.
About a century after the first photo was taken, the Second Baptist Church is still an active congregation. There have been some changes, most notably the demolition of the parsonage to the right of the church and the construction of several additions in the 1950s. The church itself is still standing, though, along with the Ebenezer Gay Manse, barely visible in the distance on the far left of the photos. Both buildings are important landmarks in downtown Suffield, and they are part of the Suffield Historic District on the National Register of Historic Places.