Another view of the Second Baptist Church, taken around 1935-1942. Image courtesy of the Connecticut State Library, WPA Architectural Survey Collection.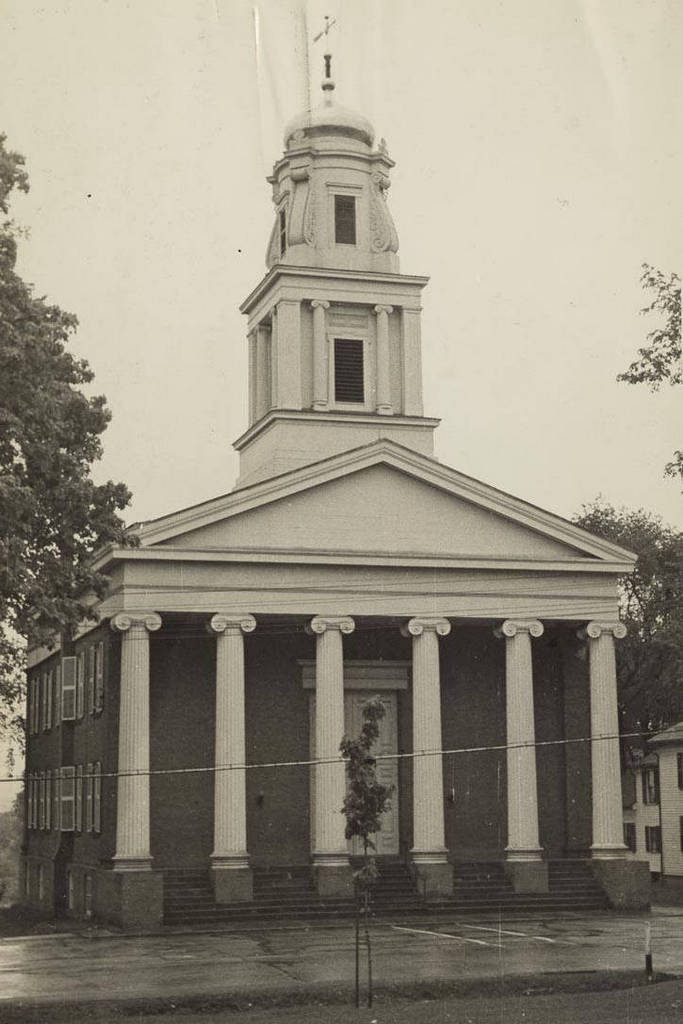 The church in 2017: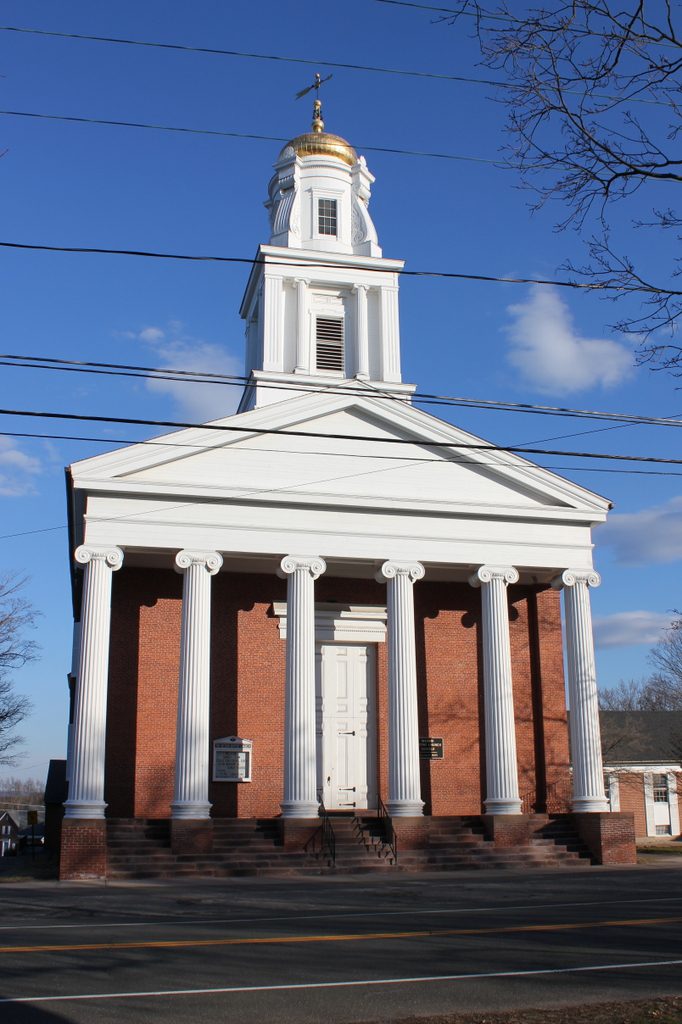 The first photo was taken as part of a Works Progress Administration program to document historic buildings in Connecticut. Around 100 years old at the time, the Second Baptist Church was among those photographed in Suffield's historic town center. As mentioned in more detail in the previous post, the congregation was established in 1805 by members of the First Baptist Church. The current building was completed in 1840, and has remained in use ever since.
The church is now nearly twice as old as it was when the first photo was taken, but its exterior has seen little change. The only significant difference is the loss of the parsonage on the extreme right, which was demolished in the 1950s to build a new wing of the church. Along with many other historic buildings in the center of Suffield, the church is a contributing property in the Suffield Historic District on the National Register of Historic Places.