The house at 285 South Main Street in Suffield, around 1935-1942. Image courtesy of the Connecticut State Library.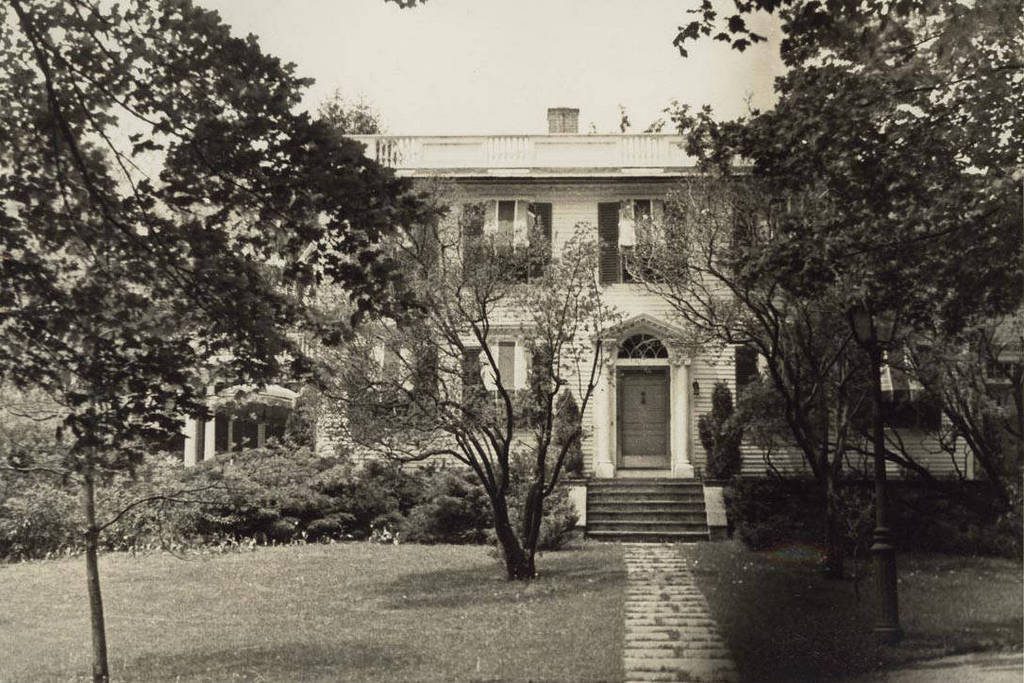 The house in 2017: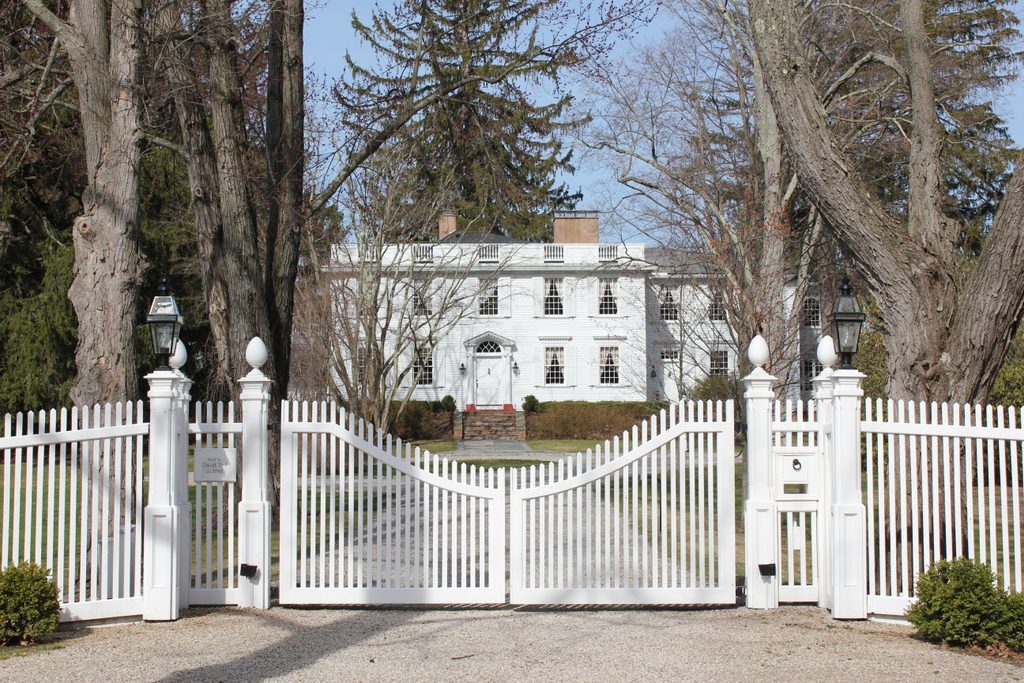 The exterior of this house has undergone significant changes since it was built, but it dates back to sometime between 1773 and 1795. It was originally the home of David Tod, who was born in Scotland but came to Suffield in the mid-1700s. Here, he married Suffield native Rachel Kent in 1773, and at some point afterward the couple moved into this house, at the corner of present-day South Main Street and South Street.
Two of their children, George and John, would go on to have prominent careers as lawyers, politicians, and judges. They both attended Yale, but after graduating they did not remain in Connecticut for very long. Like so many others at the turn of the 19th century, they looked west for opportunity, with George settling in Ohio and John in western Pennsylvania.
George established a successful law practice in the Youngstown, Ohio area, and he also served in the state legislature before becoming an associate justice on the Ohio Supreme Court in 1806. Two years later, he took on a young apprentice, 14-year-old Jesse Root Grant, who later became the father of Ulysses S. Grant. George's term on the court ended in 1810, but he subsequently served as a state legislator and a judge, as well as a lieutenant colonel in the War of 1812. His son, David, also became a prominent politician, serving as the governor of Ohio from 1862 to 1864.
In the meantime, George's younger brother John had a very similar career in Bedford, Pennsylvania. He served in the state legislature, including as the state's Speaker of the House, and he was subsequently elected to two terms in Congress, serving from 1821 until his resignation in 1824. Like his brother, he also became a judge, and was appointed to the state supreme court in 1827.
By the time the first photo was taken, the house had been significantly remodeled since the Tod family lived here, including a new roof and additions on the sides. However, the photographer noted at the time that the new roof was similar to the original, and that the house had been "remodeled at a considerable expense." Around 80 years later, the house had changed very little, and it stands as one of the many elegant 18th century homes in the center of Suffield.