The house at 221 South Main Street in Suffield, around 1935-1942. Image courtesy of the Connecticut State Library.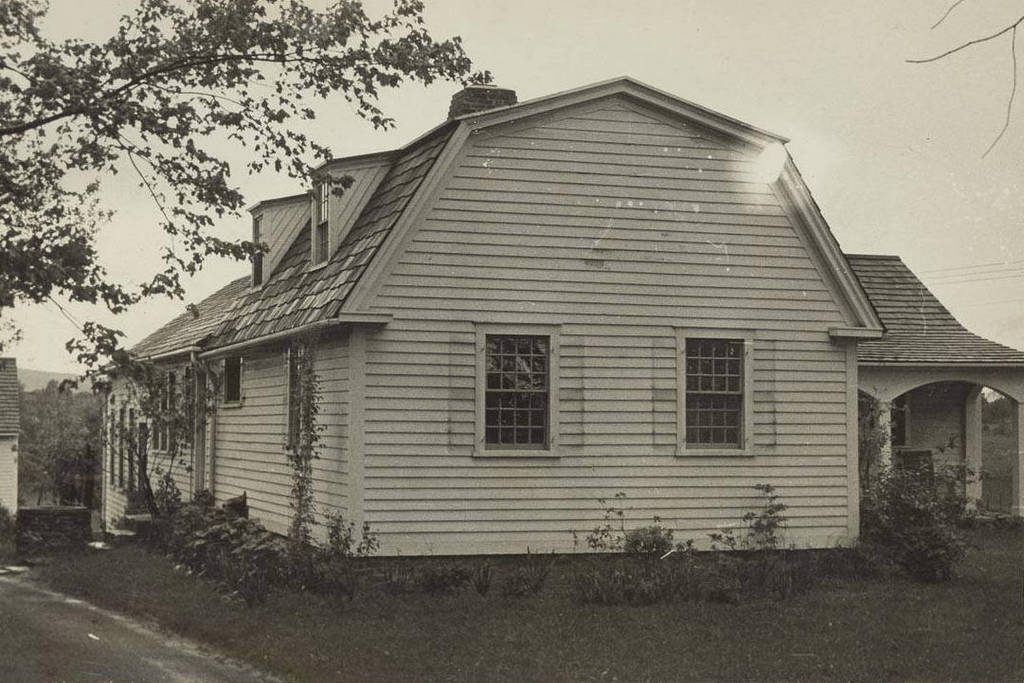 The house in 2017: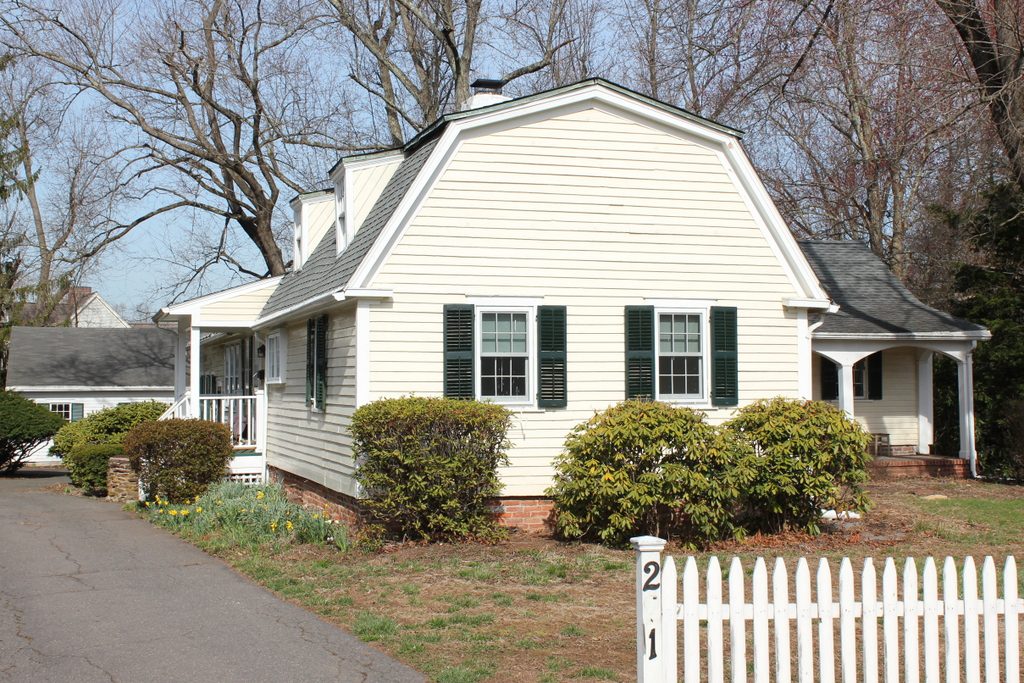 The National Register of Historic Places form for the Suffield Historic District describes this house as "odd," and it certainly is unique among the other houses in the area. It was built sometime around 1800 and was, at one point, the home of Elihu Kent, Jr., who also lived in a nearby house at 161 South Main Street. A veteran of the American Revolution, he had been captured during the Battle of Long Island, and spent time in a British prison in New York. Following the war, he lived in Suffield until his death in 1813.
The unusual appearance of this house is likely from many years of additions and alterations. When the first photo was taken, the photographer noted that "modern changes have destroyed all external evidence of early house," with "modern additions on rear and north." The oldest part of the house appears to be the gambrel-roofed section in the foreground, although the exact date of construction, and the names of subsequent owners, seems unclear. Not much has changed since the first photo was taken, though, and despite he changes it still stands as one of the many historic homes in the center of Suffield.