The house at 15 High Street in Suffield, around 1935-1942. Image courtesy of the Connecticut State Library.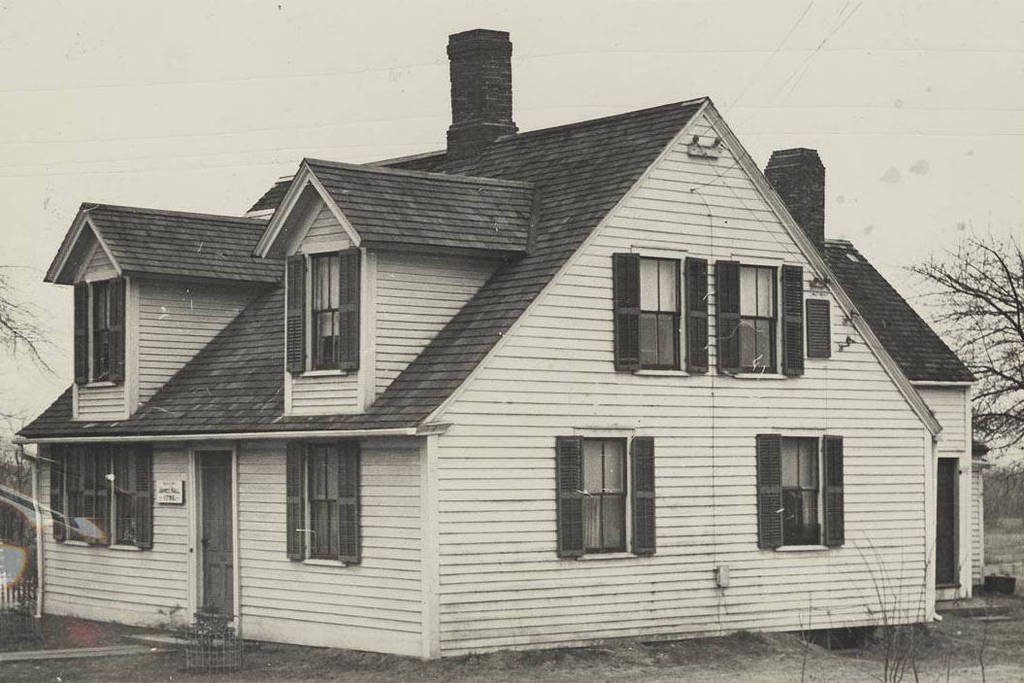 The house in 2017: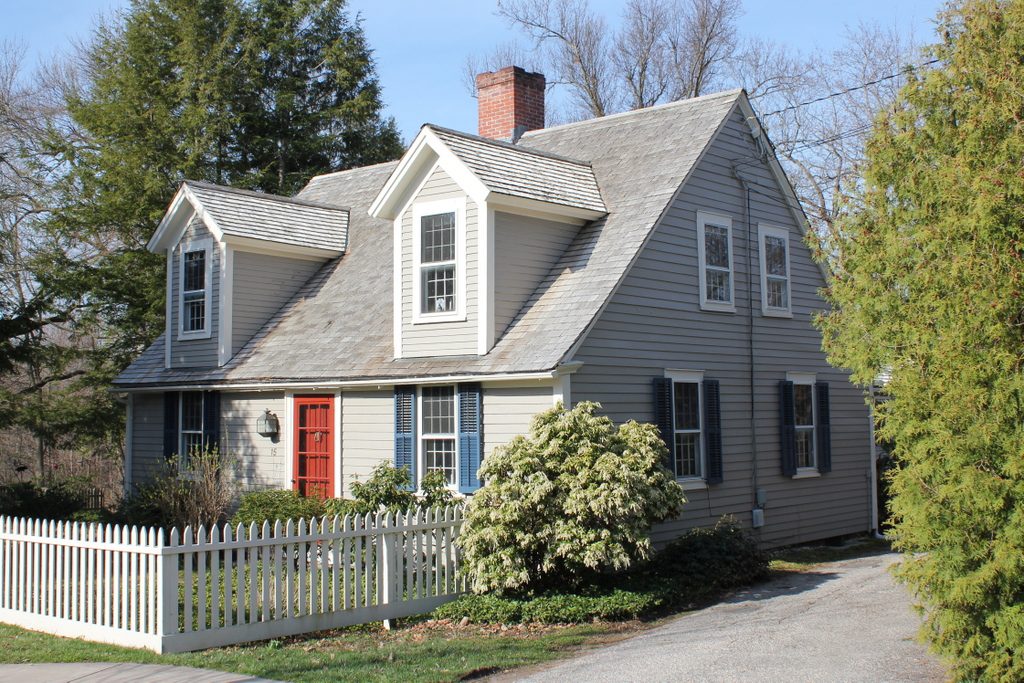 This house is one of many historic 18th century homes in downtown Suffield. It was built in 1786 for James Hall, with a Cape Cod-style design that was common throughout the region during this time period. Originally, it did not have the oversized dormer windows, but these were added sometime before the first photo was taken. There seems to be little available information about the original owner, but by the mid-1800s the house was owned by Joel Atwater, a harness maker whose shop was located here on the property. His name appears here on maps as early as 1855, and he lived here until his death in 1904 at the age of 93.
After his death, his daughter Mary inherited the house. She never married, and she worked as a dressmaker here at the house. She was still living here during the 1930 census, only a few years before the first photo was taken, but she appears to have died sometime before the 1940 census. When the first photo was taken, the house was listed as being in "fair" condition, with the photographer noting that the interior of the house was "greatly changed" from the 18th century. Since then, the only significant change to the exterior of the house is the removal of the double windows on the left side. These were probably not original, and their removal gives a more symmetrical and historically accurate appearance to the front of the house.