The house at 145 Dartmouth Terrace in Springfield, around 1938-1939. Image courtesy of the Springfield Preservation Trust.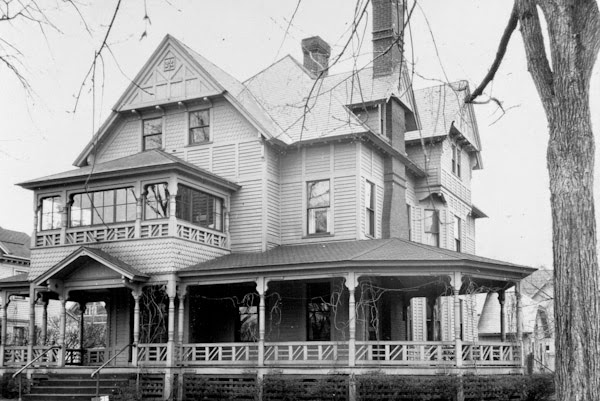 The house in 2017: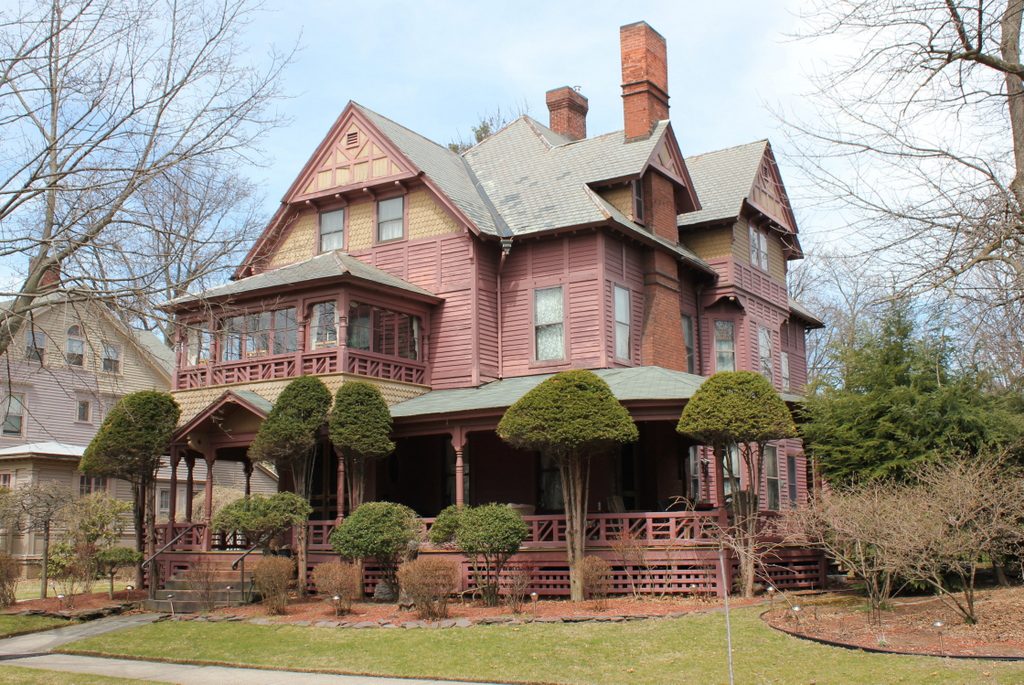 This house was built in 1888 for Herbert C. Puffer, a flour and grain merchant who lived here with his wife Elizabeth and their three children, Nellie, Caroline, and Herbert. The family had previously lived on Howard Street, but when Dartmouth Terrace was developed in the late 1880s they joined the city's other prominent families who moved into the McKnight neighborhood. Aside from his business, Puffer also held several public offices. In 1899, he was elected to the Massachusetts House of Representatives, and he subsequently served as a city water commissioner.
In 1892, his oldest daughter Nellie married Fordis C. Parker, an insurance agent. The couple lived here with her parents for some time, although by the first decade of the 20th century they had moved into their own house on High Street. Fordis went on to become a partner in the Springfield-based fire insurance firm of Judd, Parsons & Parker, and he also had a successful political career. He served nine Springfield's Common Council and Board of Aldermen, in both the Massachusetts House of Representatives and Senate, and as mayor of Springfield from 1925 to 1929.
In the meantime, Herbert and Elizabeth lived here in this house until their deaths in the 1920s. Their son Herbert inherited the house, and he lived here with his wife Harriet and their son Charles. The house remained in the Puffer family for over 60 years, until Herbert's death in 1953. Harriet sold the property the following year and moved to Longmeadow, where she lived until her death in 1974 at the age of 95. In 1976, this house became part of the McKnight Historic District on the National Register of Historic Places, and it was subsequently restored in the 1980s. Today, there is hardly any noticeable difference between the two photos, and it still stands as one of the many historic 19th century homes in the neighborhood.