The house at 451 South Main Street in Suffield, around 1935-1942. Image courtesy of the Connecticut State Library.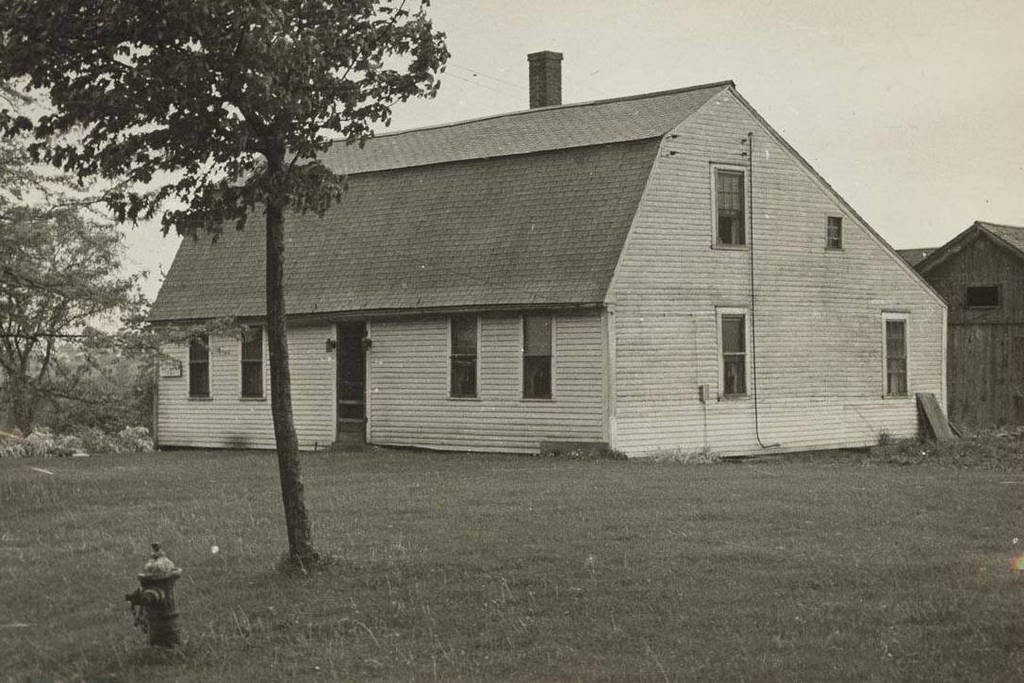 The house in 2017: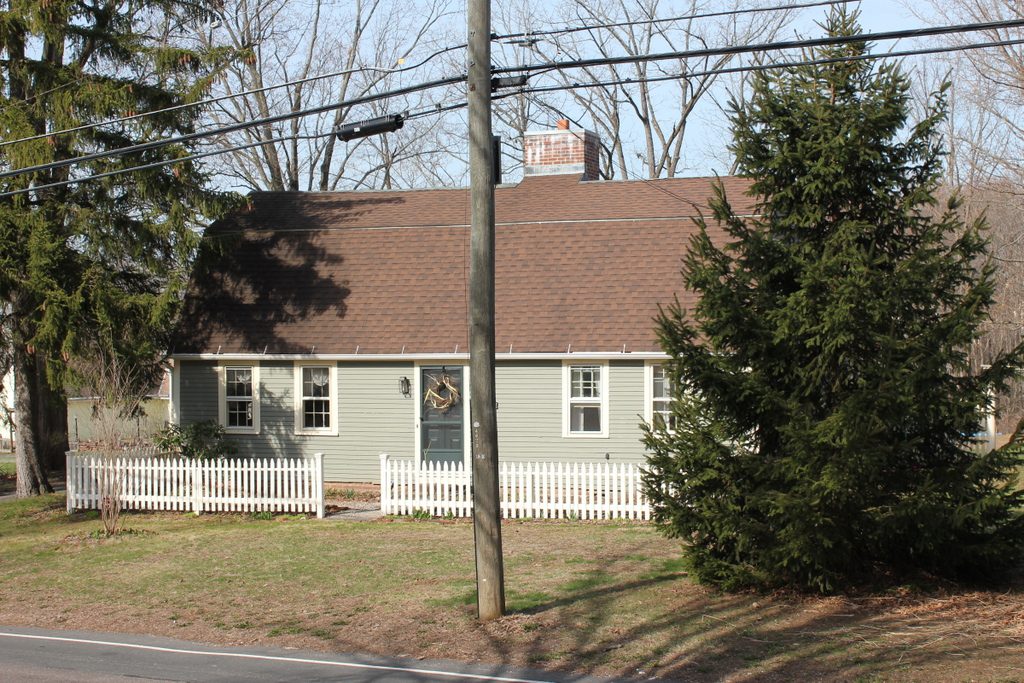 According to a marker on this house, it was "A frame of a house deeded to Mercy Norton" in 1701. This is also the date provided in the National Register of Historic Places listing for the Suffield Historic District, and, if accurate, it would make this house among the oldest in the town. It would also make it a fairly early use of a gambrel roof, as this style did not come into widespread use until later in the 18th century.
The house would have been smaller when it was first built, but is has subsequently been expanded in the back, giving it a saltbox-style appearance. There is also an ell that was later added to the back of the house, although it is not visible from this angle. When the first photo was taken, the house was described as only being in "fair" condition, but it has since been restored, and in 1979 it became a contributing property n the newly-created Suffield Historic District.