The house at 280 Pigeon Hill Road in Windsor, around 1935-1942. Image courtesy of the Connecticut State Library.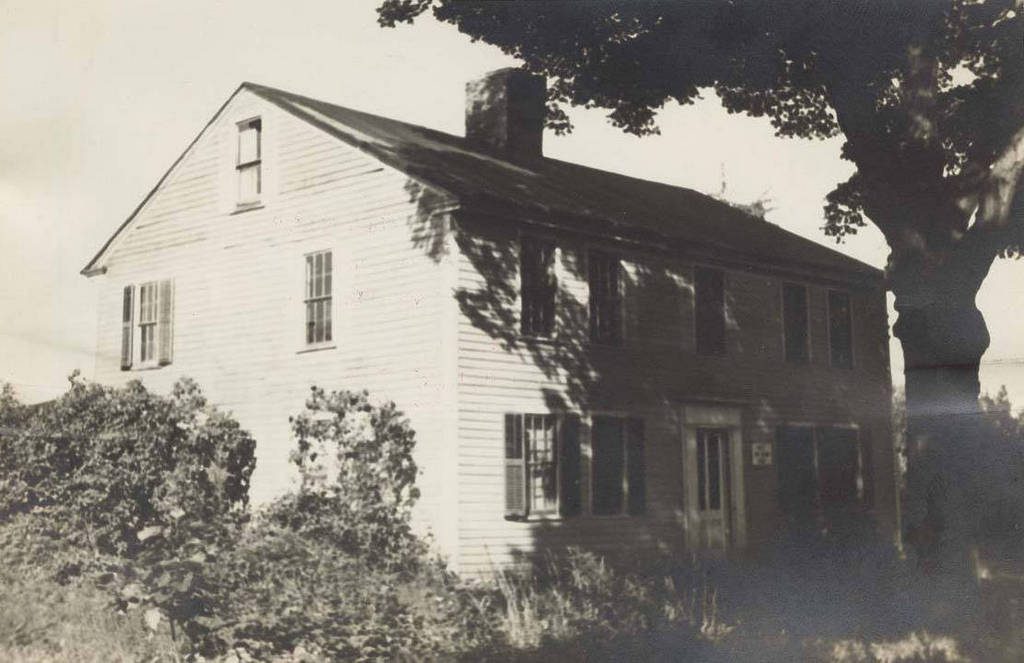 The scene in 2017: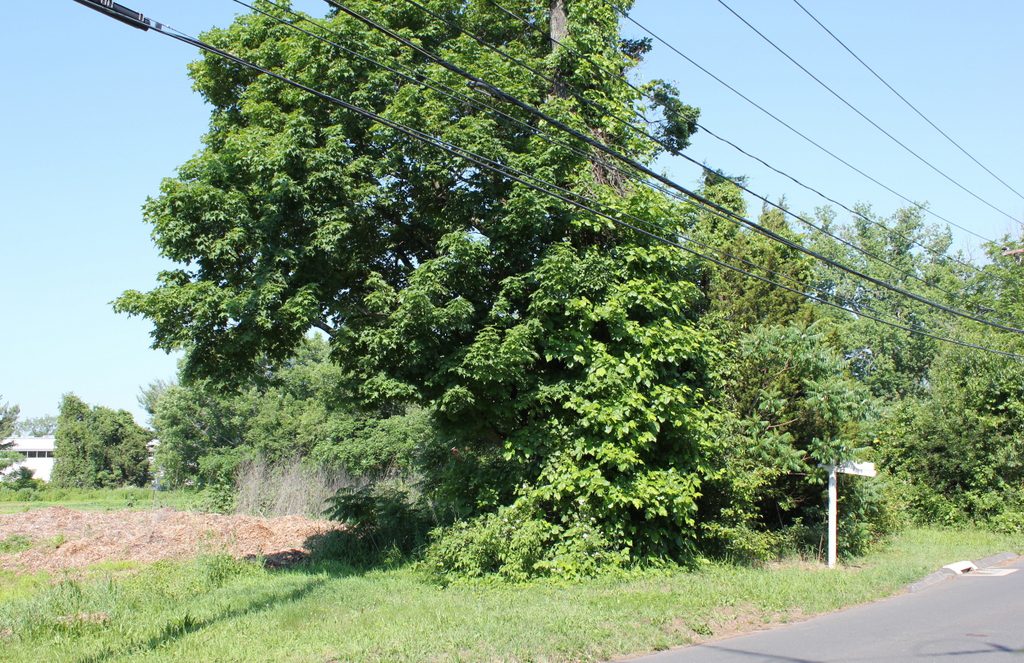 This house was built in 1766 by Joel Palmer, who moved in here a few years after his marriage to Anna Hayden. Joel was a veteran of the French and Indian War, serving in the 1st Windsor Company in 1755, during the early years of the war. He subsequently married Anna in 1761, and they had ten children who grew up here: Ann, Naomi, Lattimer, Joel, Harvey, Martin, Rubah, Hezekiah, Horace, and Zulma.
Joel died in 1812, and Anna died around 1825, but this house would remain in their family for many more years. By the second half of the 19th century, the property was owned by Martin's son, who was also named Joel Palmer. This younger Joel was a farmer, and during the 1850 census he was 45 years old and was living here with his mother Nancy, his wife Emily, and their five children: Charles, James, Osbert, Martin, and Maria. However, Emily died later in 1850, and Joel eventually remarried in 1873, to Elizabeth Goodwin.
Census records from the second half of the 19th century give an insight into the crops that Joel Palmer produced here on his farm. In 1870, he had 35 acres of improved land, plus 12 acres of woodland and 12 acres of other unimproved land, for a total value of $5,000. Like almost every farmer in Windsor at the time, he grew tobacco, and his other crops included corn, oats, and buckwheat. A decade later, these were still major crops for him, but the 1880 census also noted that his farm produced 100 bushels of potatoes, 50 bushels of apples, and 10 cords of wood.
The first photo was taken around the late 1930s, as part of the WPA Architectural Survey of historic houses in Connecticut. By this point, the house was no longer in the Palmer family, and the survey documentation listed it as being in poor condition, with an interior that had been completely changed from its 18th century appearance. The yard surrounding the house also seems to have been poorly-maintained, with what appears to be overgrown bushes and weeds in front and to the left of the house.
Despite its condition, the house stood here for many more years, and at some point underwent exterior renovations, including replacing the clapboards with wooden shingles and adding a new front door. However, by the early 2000s the house was abandoned and was again in poor condition. At this point, the surrounding neighborhood had also changed significantly, and open farmland had become housing subdivisions and suburban office parks, with Interstate 91 running less than a quarter mile to the east of here. The house was finally demolished around 2012 or 2013, and today the lot remains vacant except for a barn in the back corner of the property.