The William G. Weld House on Bellevue Avenue in Newport, around 1903. Image courtesy of the Providence Public Library.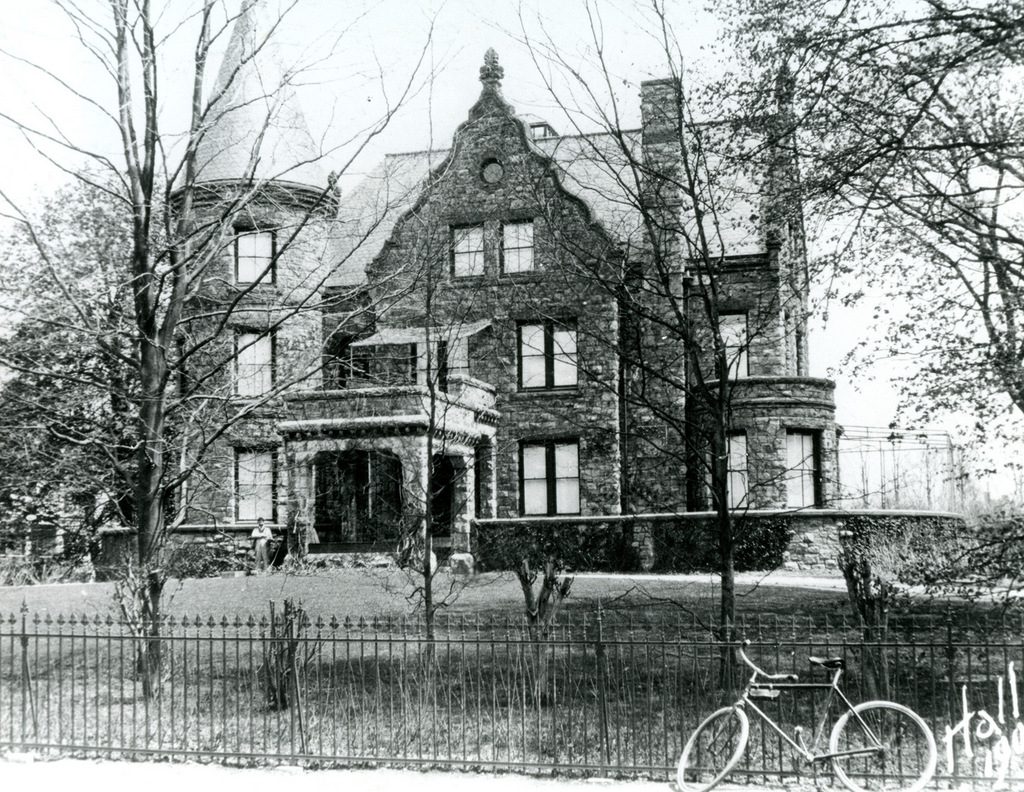 The scene in 2017: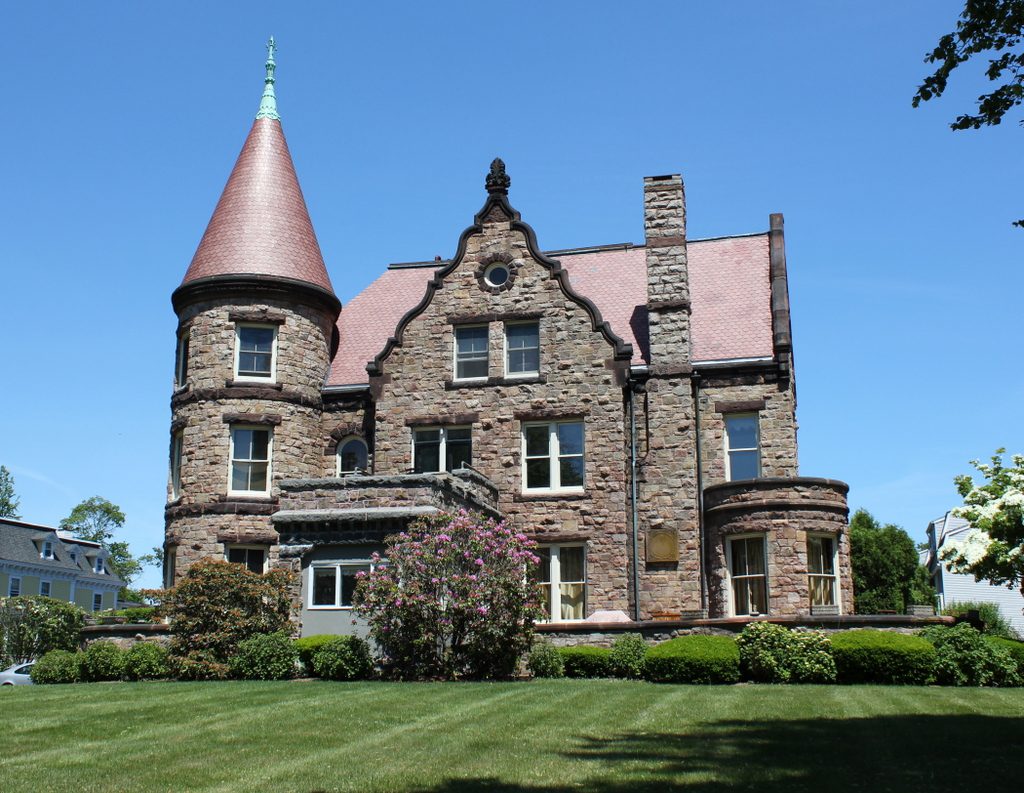 The Weld family has long been a prominent family in Boston, with ancestors dating back to the 17th century in New England. Among the leading members of the family was William Gordon Weld, a prosperous merchant whose son, William Fletcher Weld, followed him into the shipping business. The younger William owned several dozen ships by the middle of the 19th century, and also had sizable investments in railroads and real estate. By the time of his death in 1881, he had an estate of approximately $20 million, or more than half a billion in 2018 dollars, and he left nearly all of it to his family.
William's son, William Gordon Weld II, received a sizable inheritance, and a year after his father's death he began construction on this summer residence on Bellevue Avenue here in Newport. The house was designed by local architect Dudley Newton, who designed a number of houses in Newport during the 1870s and 1880s. The exterior is made of locally-quarried granite, but its overall design is somewhat unusual here in Newport, with a Dutch Renaissance style that includes distinctive curved gables. On the interior, the house was finished with white oak paneling, and each room had its own fireplace in addition to steam heating. The house had seven bathrooms, and included other modern conveniences such as both gas and electric lighting, and the Newport Mercury predicted in 1883 that, "When completed, it will be one of the finest residences in Newport."
The house was completed in 1884, and Weld went on to spend his summers here for more than a decade, until his death in 1896 at the age of 68. He and his wife, Caroline Goddard, had two sons, William and Charles, who were in their 20s when this house was completed. Both sons graduated from Harvard, with Charles eventually becoming a prominent physician as well as a philanthropist who made significant contributions to the Museum of Fine Arts in Boston and the Peabody Essex Museum in Salem. However, Caroline outlived both of her sons, and owned this home in Newport until her death in 1918.
By this point, Newport was beginning to fall out of favor as a wealthy resort community, and the many Gilded Age mansions were increasingly viewed as costly white elephants from a previous era. Many of these massive homes were converted into institutional use, including this house, which was sold by the Weld family in the early 1920s. It became the De La Salle Academy, a Catholic school for boys, and remained in use until it closed in the early 1970s. It was subsequently converted into condominiums, and today it is known as the De La Salle Condominiums. Despite these changes in use, though, this exterior view has changed very little, and the property forms part of the Bellevue Avenue Historic District, which is designated as a National Historic Landmark district.