City Hall on Broadway, at the corner of Bull Street in Newport, around 1900. Image courtesy of the Providence Public Library.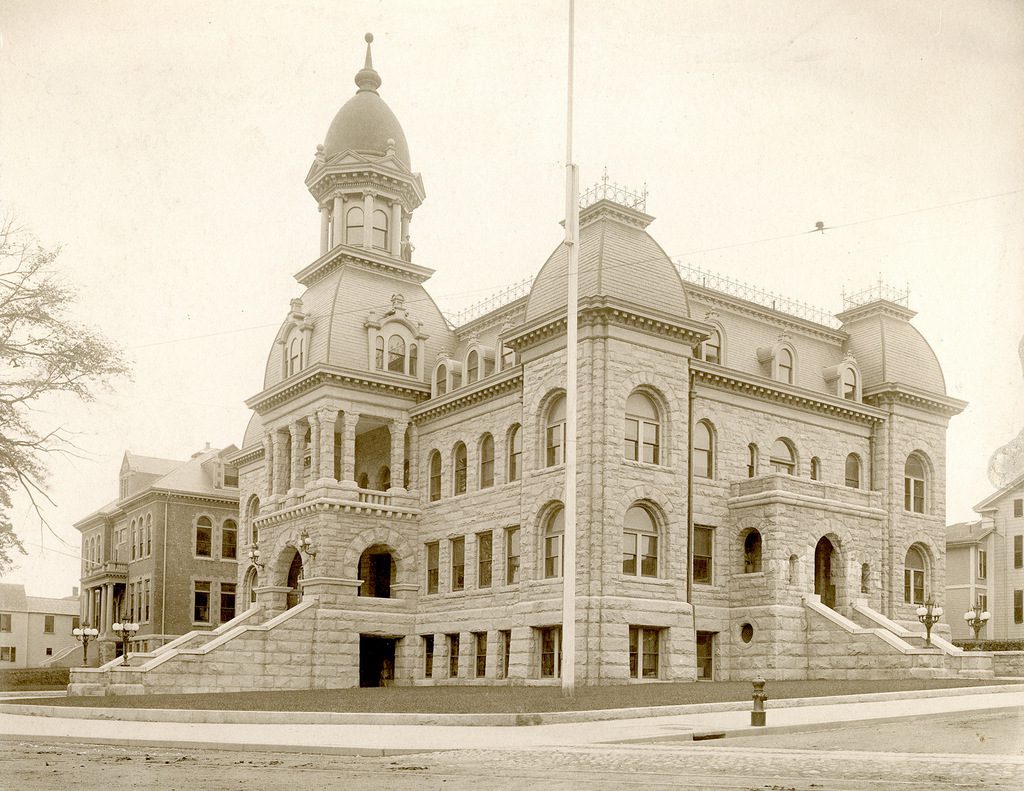 City Hall in 2017: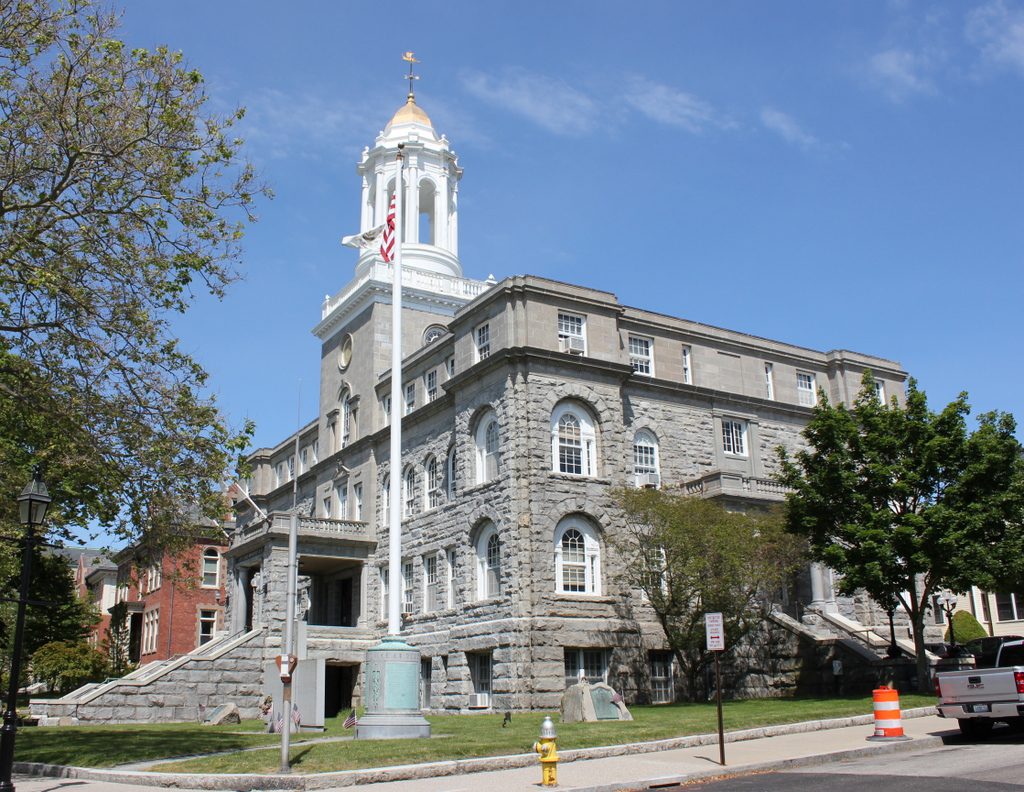 For much of the 19th century, Newport's city hall was the Brick Market, a historic colonial-era marketplace that had been repurposed for municipal use in 1842. However, by the end of the century the Brick Market was in poor condition and too small for the growing city, so in 1898 the city asked local architects to submit designs for a new city hall. The winning design, of only two that were submitted, was the work of John Dixon Johnston, and featured an unusual blend of Romanesque architecture, which was already declining in popularity by this point, and Second Empire architecture, which had not been in style in about a quarter century.
City Hall was completed in 1900, at the corner of Broadway and Bull Street, and stood here for the next 25 years until it was badly damaged by a fire in 1925. The building was subsequently restored, but with a very different appearance. Designed by architect William Cornell Appleton, the renovations included the removal of the Mansard roof, with a new fourth floor built in its place. The original tower was also removed, and a new one was built in line with the front facade, instead of being over the front entryway like the original one was. Overall, the new design gave the upper part of the building a Colonial Revival-style appearance, in contrast to the very different Romanesque style of the lower floors.
Today, the building still stands in its modified 1925 appearance, and it still serves as Newport's city hall. Further in the distance, the school on the far left side of the scene is also still there, and is actually a few years older than city hall, having been built in 1894 as the Townsend Industrial School. Significantly expanded from its original size, the building is now Thompson Middle School, and both it and City Hall are now part of the Kay Street–Catherine Street–Old Beach Road Historic District on the National Register of Historic Places.