The First Baptist Church, seen from the corner of Spring and Sherman Streets in Newport, around 1906. Image courtesy of the Providence Public Library.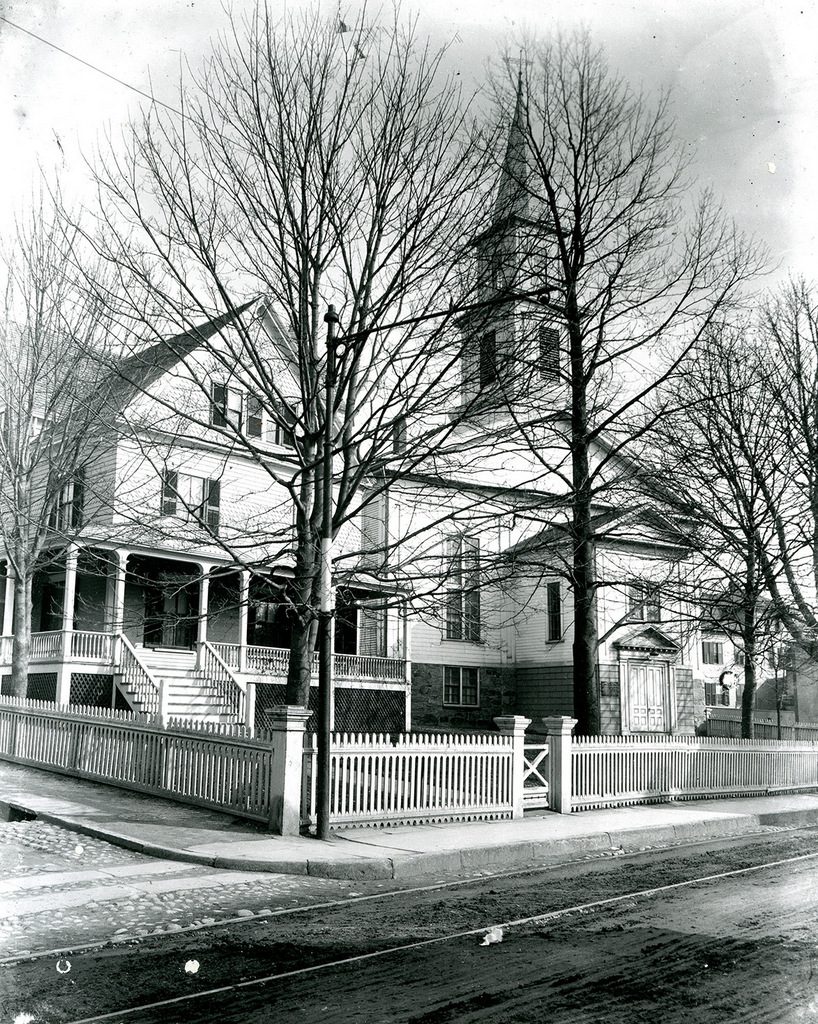 The scene in 2017: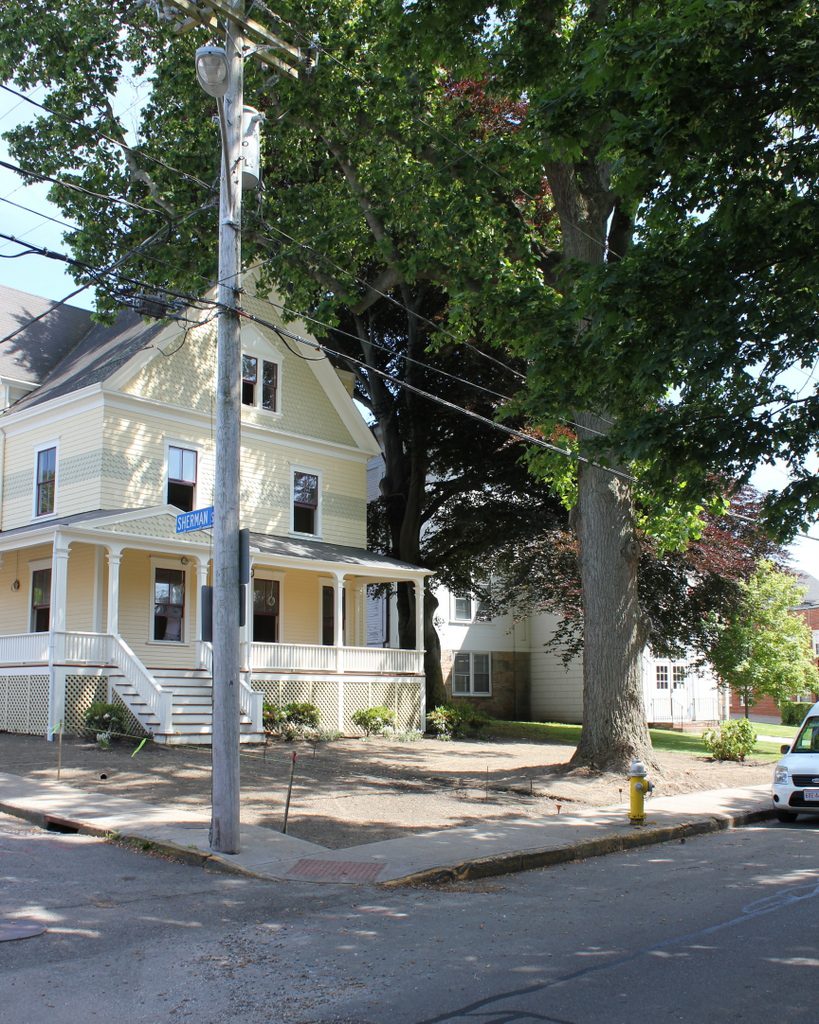 Settled in the 1630s as a haven for religious minorities, Rhode Island is home to some of the oldest Baptist congregations in the United States, including Roger Williams's First Baptist Church in America, which was founded around 1638 in Providence. Around the same time, Baptist minister John Clarke started holding services in Portsmouth, on the northern end of Aquidneck Island, but he subsequently moved to Newport, on the southern end of the island, where he lived for the rest of his life. Here, he founded what would become the First Baptist Church of Newport, and he became an important figure in colonial Rhode Island, including obtaining the Rhode Island Royal Charter from Charles II in 1663.
Also known as the Second Baptist Church in America, this congregation would occupy several different meetinghouses over the next few centuries, first on Tanner Street and then, starting in 1737, at this lot on Spring Street, near the corner of Sherman Street. The 1737 church stood here until 1846, when the current Greek Revival-style church building was constructed, but the old church was moved to Sherman Street and stood there until it was demolished in 1929. In the meantime, in 1885 the church built a Queen Anne-style parsonage, which is seen here on the left side of this scene.
The 1846 church building remained mostly unchanged until 1938, when Rhode Island was hit by a Category 3 hurricane. Newport avoided a direct hit, but the storm still caused considerable damage, including destroying the original steeple of the First Baptist Church. A few years later, in 1946, the church merged with the Second Baptist Church, which had been formed as an offshoot of the First Baptist in 1656. The combined congregation, named United Baptist Church, sold the Second Baptist building and used the proceeds to restore this church, which was rededicated in 1950.
The restoration included a new steeple, which is of the same design as the original but smaller, which gives the building a somewhat disproportional appearance today. Otherwise, very little has changed in this scene, although it is hard to tell in the 2017 photo because of the large tree – perhaps the same one from the first photo – that mostly obscures the view of the church. Both the church and the parsonage are now contributing buildings in the Newport Historic District, which was designated as a National Historic Landmark in 1968.