Morris House on the campus of Smith College in Northampton, around 1894. Image from Northampton: The Meadow City (1894).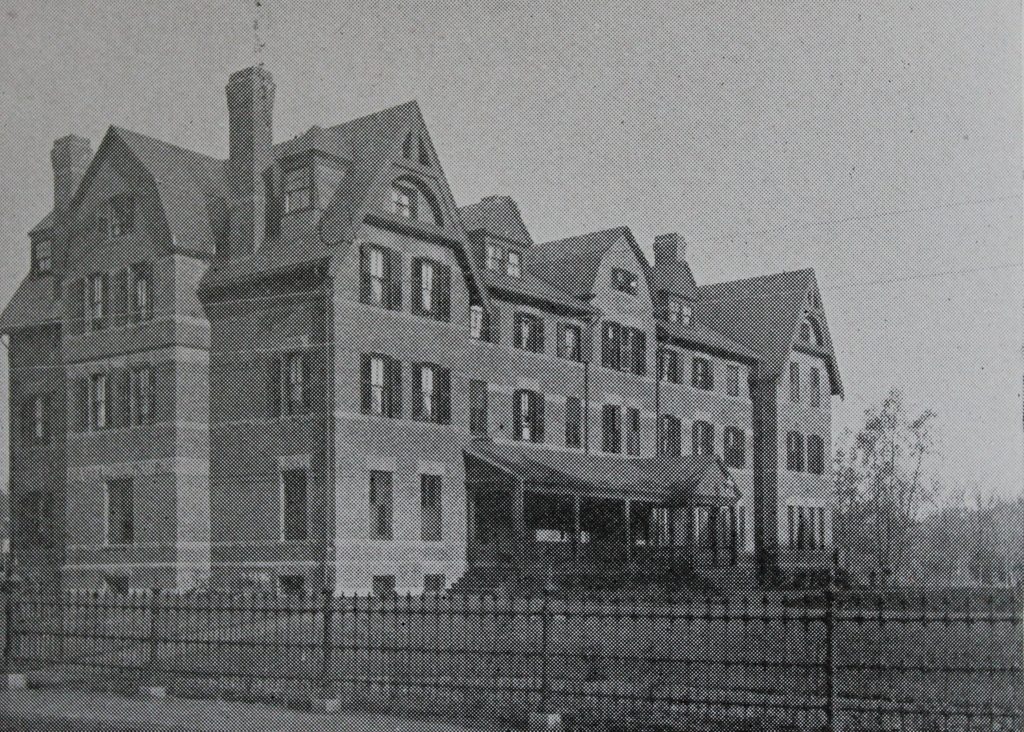 Morris House in 2018: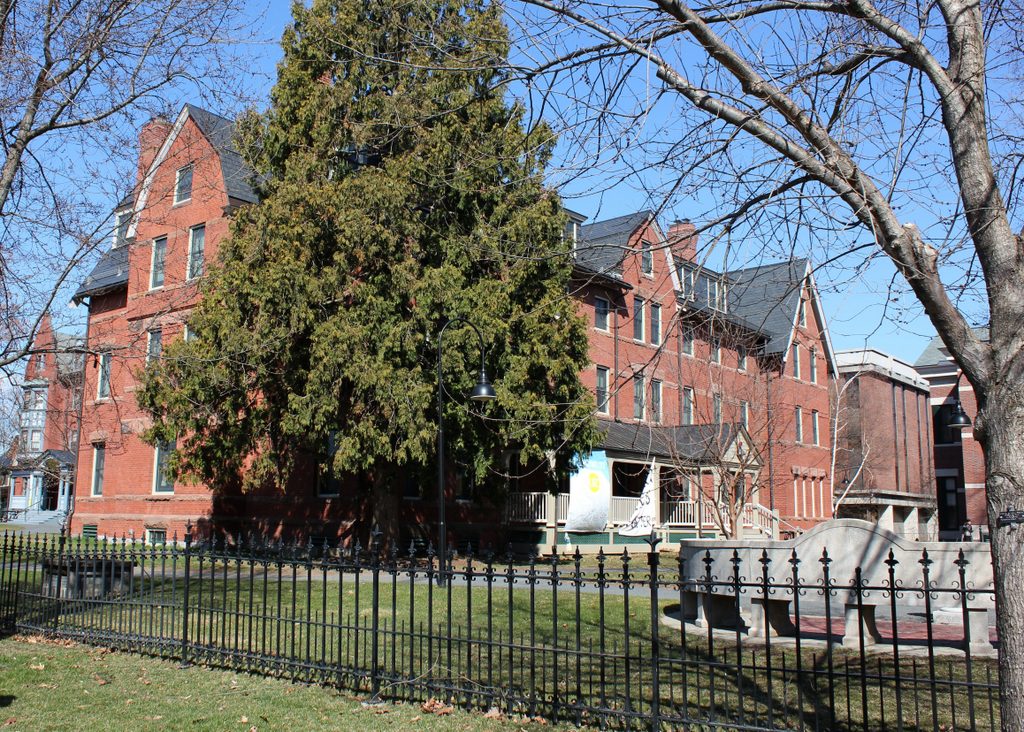 As mentioned in the previous post, the identical Lawrence House and Morris House were both completed in 1892, filling a need for student housing at the rapidly-growing Smith College. Although the school had opened less than 20 years earlier, in the fall of 1875, with an enrollment of just 14 students, this had grown to 636 by 1892. Morris House, seen here in these two photos, was named after one of these early students, Kate Morris, who was one of eleven women in the school's first graduating class in 1879. Three years later she became the first to earn a Ph.D. from Smith, and she would subsequently become the first alumna to serve on the school's Board of Trustees.
Like Lawrence House, Morris House was designed by Hartford-based architect William C. Brocklesby, and in more than 125 years there have been few changes to the building's exterior. The small dormer windows on the long side of the building have been replaced by larger ones, and the decorative bargeboards under the gables are gone, but otherwise it looks essentially the same as it did when the first photo was taken. It remains in use as one of the 35 residential buildings at Smith College, and currently houses 68 students on its four floors.