The Wales Public Library, at the corner of Main and Church Streets, around 1922-1925. Image courtesy of the Nevins Memorial Library.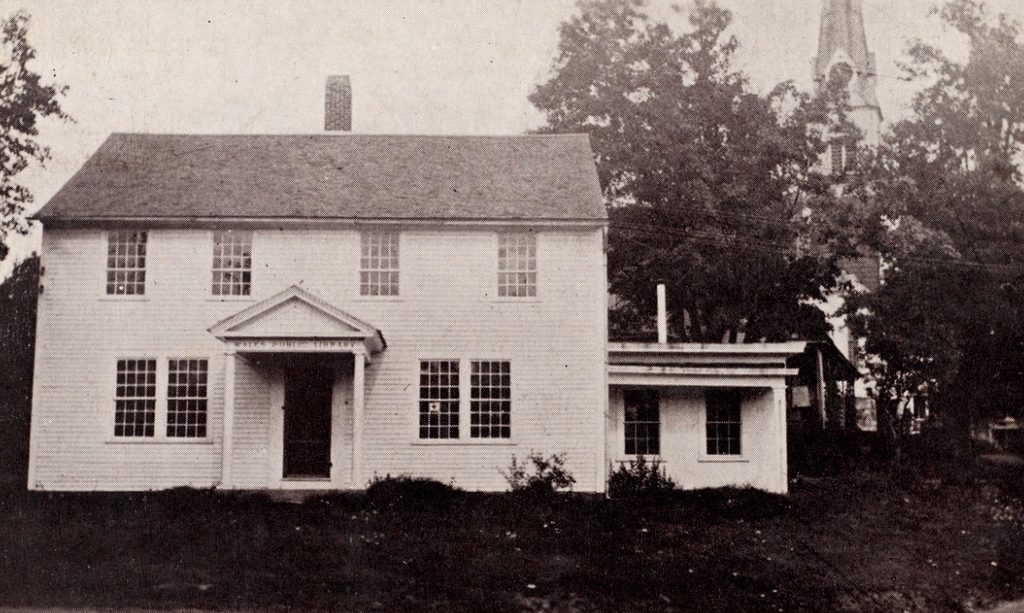 The scene in 2017: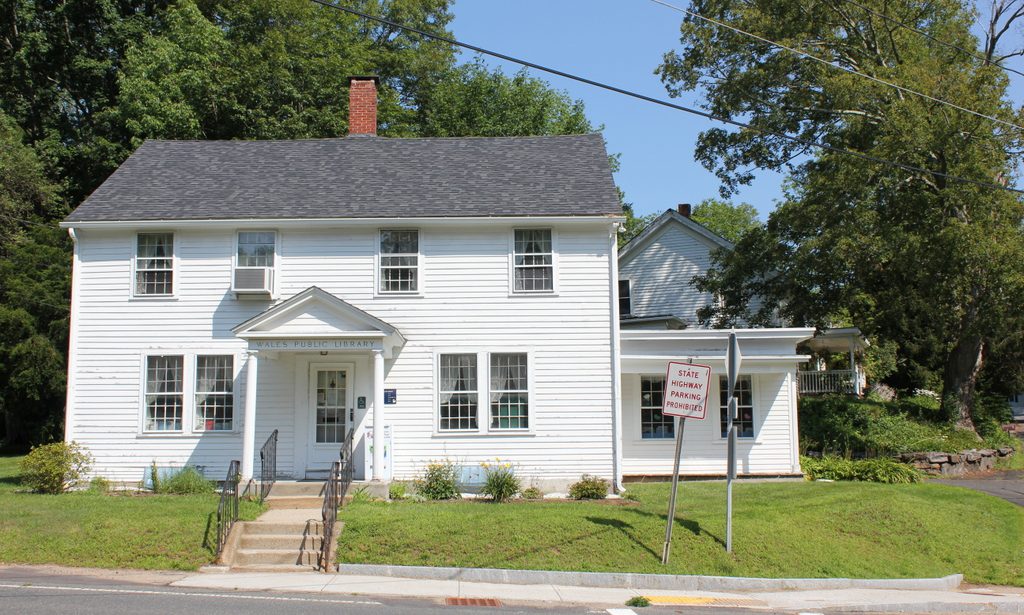 The origins of the Wales Public Library date back to 1897, when it began as a collection of books in the corner of a general store. The town had a population of a little over 700 at the time, with woolen mills employing many of its residents. However, these companies began to leave around the turn of the 20th century, and by 1910 the population had dropped by more than half, to just 345 residents in that year's census. Throughout this time, the small public library continued to operate out of the general store, but around the early 1920s this house was donated to the town, in order to provide a more permanent home for the library.
The early history of this house seems difficult to trace. The state's MACRIS database of historic buildings gives 1841 as the date of construction, while the library itself gives a date of 1825. Either way, it was apparently built by a Stephen Fisk, although maps from the mid-19th century show it as belonging to the Shaw family. By the second half of the century, the house was right in the midst of the town's manufacturing center, and was directly adjacent to the woolen mill of the Shaw Manufacturing Company. Around 1875, the Wales Baptist Church relocated to this area, constructing a large church just up the hill from this house, which can be seen in the distance on the right side of the first photo.
At some point in the early 20th century, this house was acquired by the church, which, in turn, gave it to the town for use as a library. It opened in 1922, following a conversion that included changing the window configuration on the first floor. This helped to balance the building's appearance, as it previously had one window on the left and two on the right, although the second floor windows were unchanged, resulting in a slightly asymmetrical front facade.
The first photo was taken soon after the library opened, and very little has changed in its appearance since then. The church in the distance is long gone, but this building remains in use as the Wales Public Library, with only minor exterior alterations. However, both the town's population and the library's collections have grown substantially in almost a century since the building opened, and today the library faces both overcrowding of its shelves and the structural deterioration of the building itself. Because of this, the library is in need of a new building, although to date there have been no definitive plans for relocating.