The view of Brattleboro, Vermont, seen looking northwest from the bridge over the Connecticut River, around 1894. Image from Picturesque Brattleboro (1894).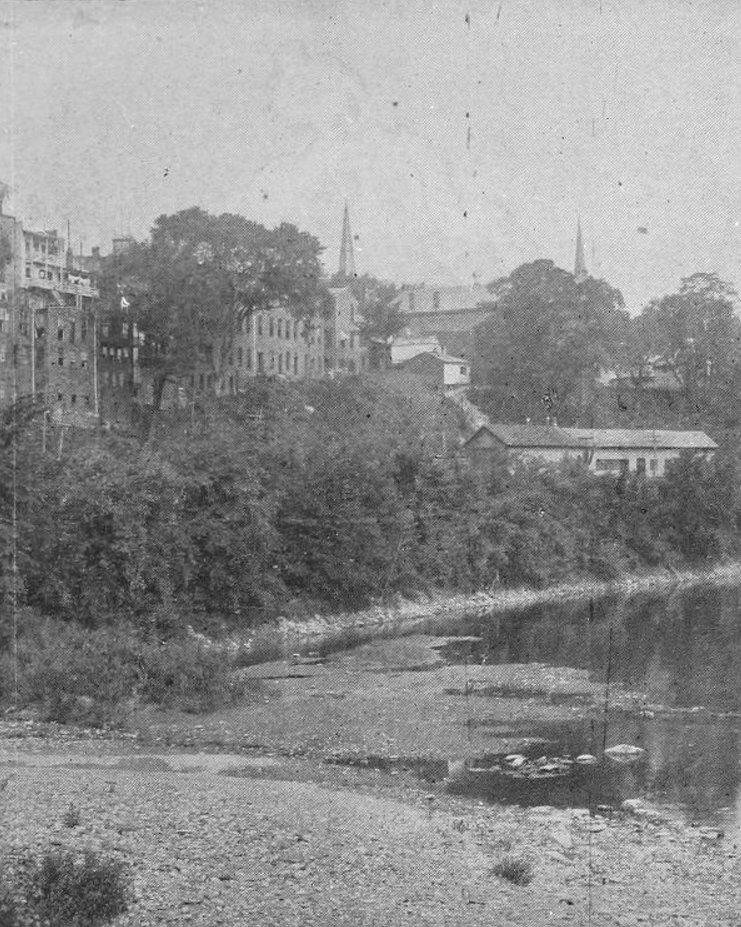 The scene in 2017: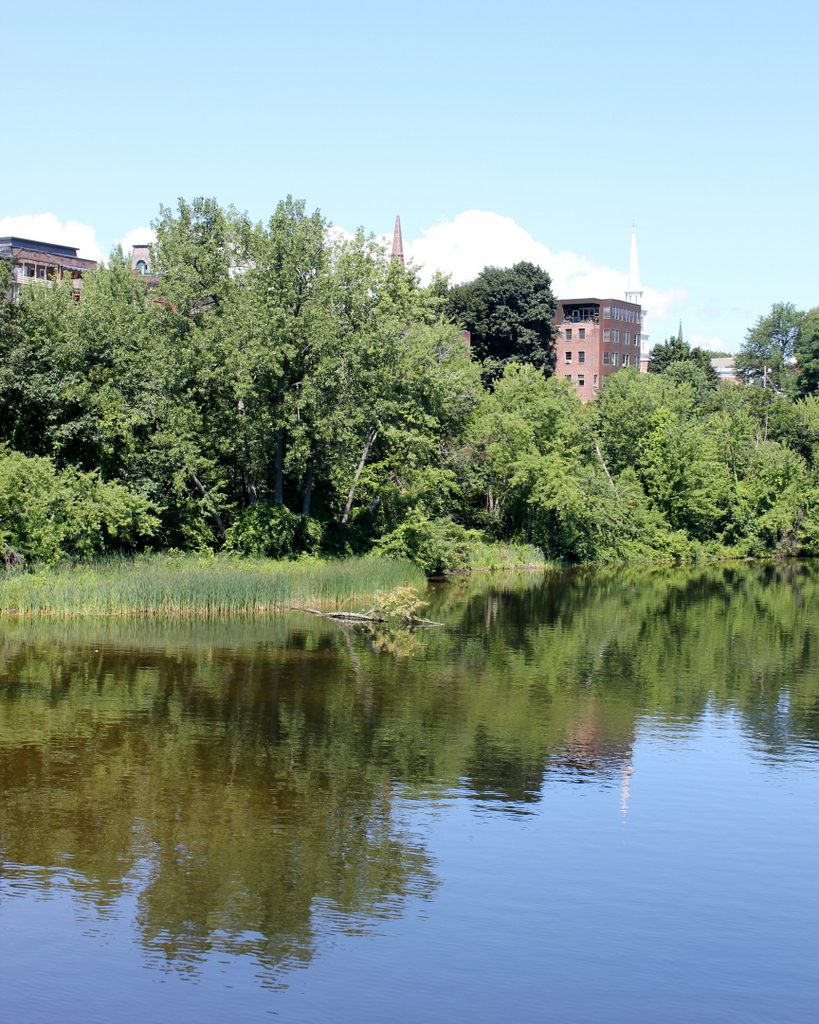 These two photos were actually taken in Hinsdale, New Hampshire, since the state line runs along the western side of the Connecticut River. However, the subject of the photos is Brattleboro, a town that developed along the banks of the river during the 19th century. Located near the southeastern corner of Vermont, Brattleboro was among the earliest towns in the state, and was settled soon after the conclusion of the French and Indian War, when French invasions from Quebec were no longer a threat. Its location along the Connecticut River made Brattleboro an important center for both trade and manufacturing, and by the middle of the 19th century it was rapidly growing as a mill town.
Many of the buildings in downtown Brattleboro date back to this period, and some of these are visible in these two photos. The left side of the first photo shows the rear of the buildings on the east side of Main Street, most of which are still standing today, although hidden by trees in the 2017 photo. Further in the distance, on the far left of both photos, is the tower of the Brooks House, a large hotel that was built in 1871 at the corner of Main and High Streets. Two other landmarks in this scene include the steeple of the 1870 First Baptist Church in the center, and the steeple of the 1842 Centre Congregational Church on the right side.
Today, this scene has not significantly changed, more than 120 years after the first photo was taken. The Connecticut River appears somewhat higher in the present-day view, perhaps a consequence of the 1908 construction of the Vernon Dam, which is located a few miles downstream of here. Overall, though, Brattleboro has remained well-preserved over the years, with many historic commercial buildings still lining both sides of Main Street. Most of the buildings here in this scene are now part of the Brattleboro Downtown Historic District, which was added to the National Register of Historic Places in 1983.