Hendrie Hall, on Elm Street between Temple and College Streets in New Haven, around 1910-1915. Image courtesy of the Library of Congress, Detroit Publishing Company Collection.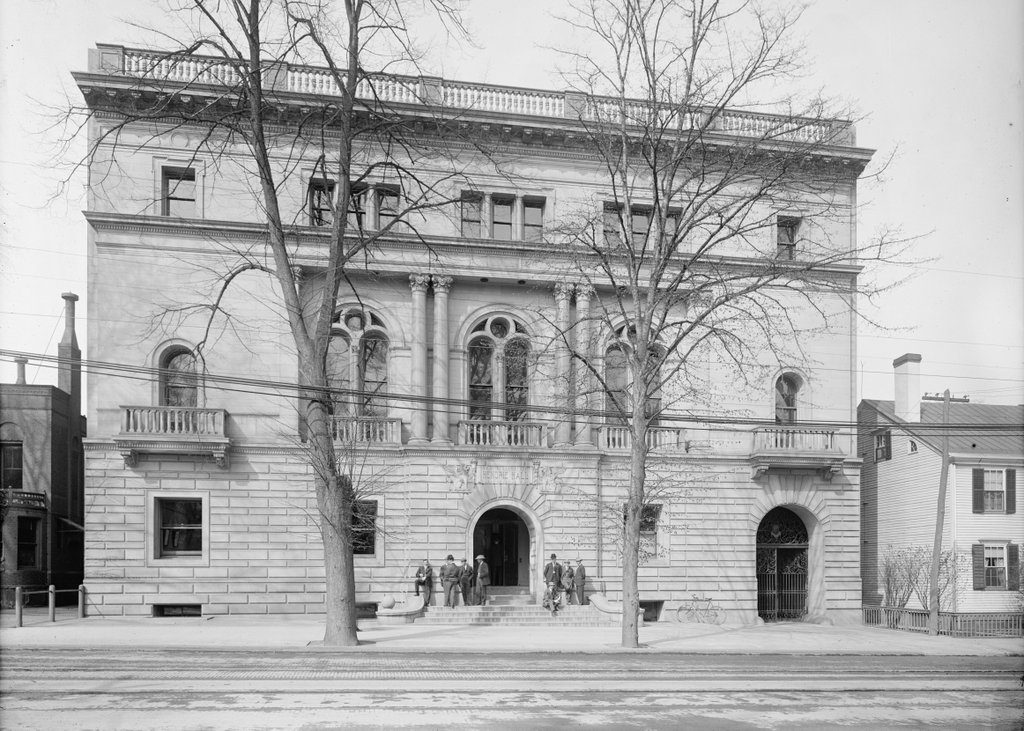 The building in 2018: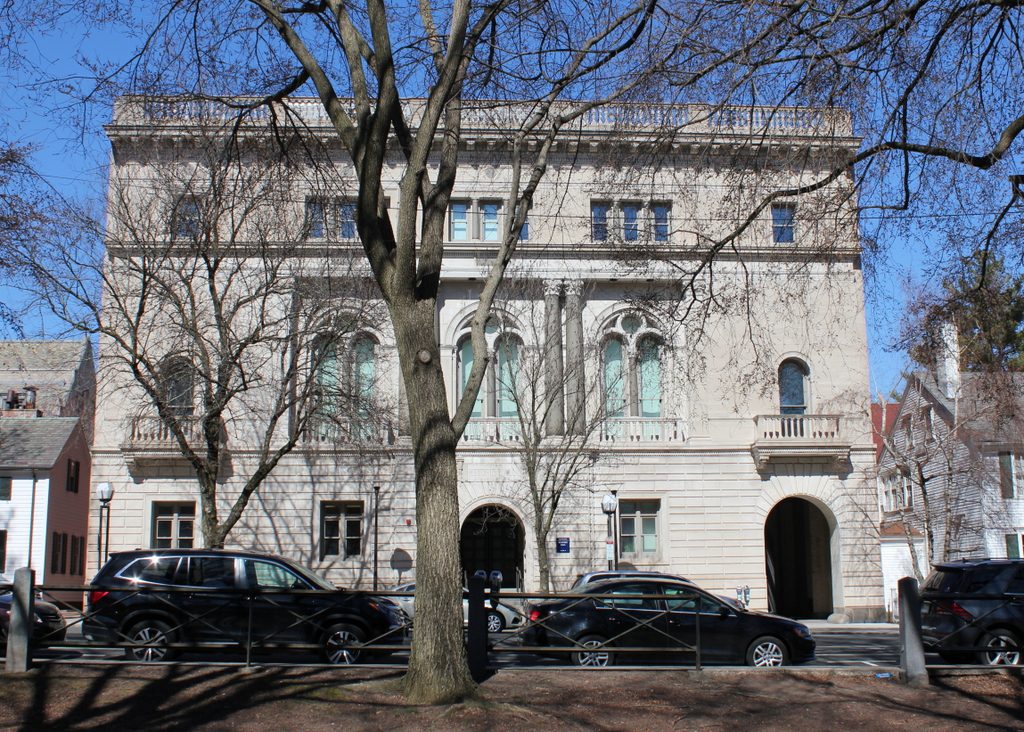 Built in 1894 and expanded in 1900, Hendrie Hall was originally the home of Yale Law School. The school had previously been located a few blocks away, on the third floor of the New Haven County Courthouse, but by the early 1890s the school was looking to build a permanent facility on the Yale campus. This became a reality in large part thanks to contributions from John William Hendrie, a Yale graduate and wealthy California real estate magnate who gave a total of $65,000 toward the construction of the building. As a result, the building was named in his honor.
The Yale Law School remained here for nearly 40 years, and during this time its faculty included William Howard Taft. He became a law professor here at the end of his presidency in 1913, and he held the position until 1921, when he was appointed chief justice of the United States. Notable graduates who attended law school here in this building included U. S. Attorney General Herbert Brownell Jr. (1927), Senators Raymond E. Baldwin (1921), Estes Kefauver (1927), Augustine Lonergan (1902),and Brien McMahon (1927), Supreme Court justice Sherman Minton (1916), Philippines president Jose P. Laurel (1920), and a number of other prominent politicians, judges, and attorneys.
In 1931, the school left this building and moved to its current location in the Sterling Law Building. However, Yale has put Hendrie Hall to other uses over the years, and it is currently used by the Yale School of Music. Not much has changed in its exterior appearance since the first photo was taken a century ago, but it recently underwent major interior renovations, which were completed in 2017.