The house at at 175 Elm Street in New Haven, around 1935-1942. Image courtesy of the Connecticut State Library, WPA Architectural Survey Collection.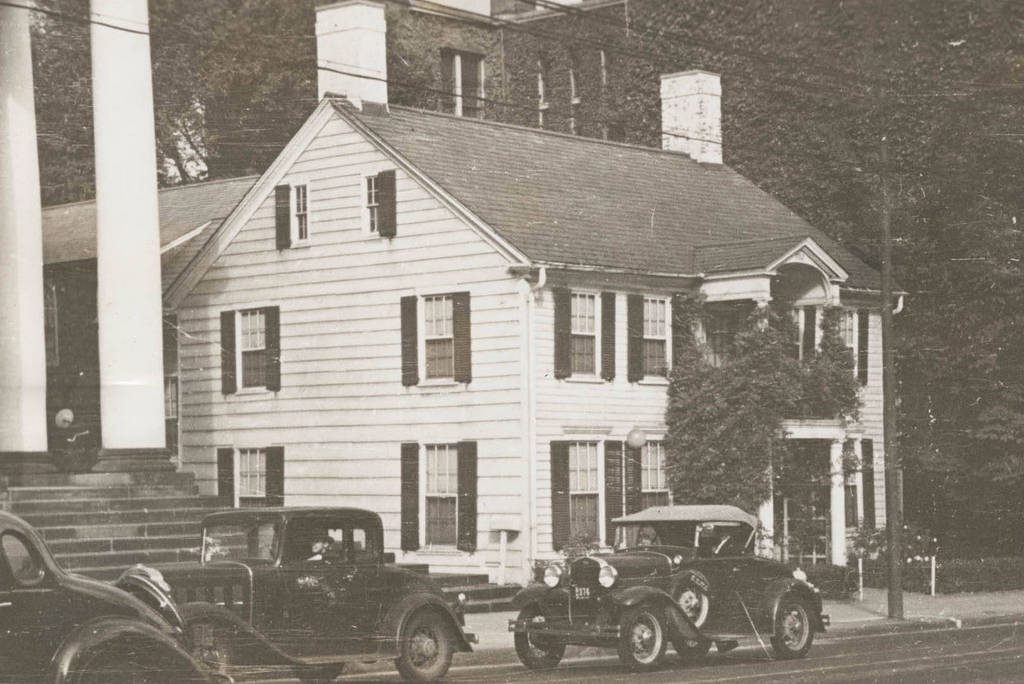 The building in 2018: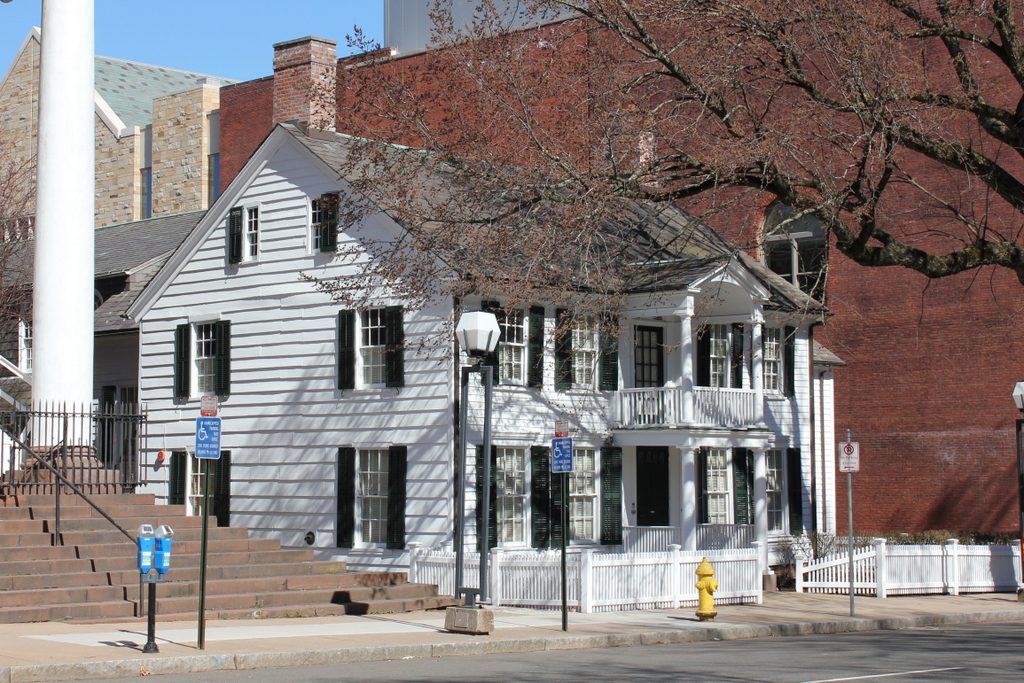 This house was built sometime between 1762 and 1776, was one of the many upscale homes that were built along Elm Street on the north side of the New Haven Green. It was originally owned by Nicholas Callahan, a loyalist who used the house as a meeting place for like-minded individuals during the American Revolution. Known as the Tory Tavern, it was eventually confiscated by the town in 1781, near the end of the Revolution.
In the years that followed, the house was owned by the Mix family, and then by physicians Dr. Nathan B. Ives and Dr. William H. Carmalt. Then, in 1911, it was sold to the Elihu, one of the many secret societies at Yale. Founded in 1903 and named after the school's namesake, Elihu Yale, the society was significantly newer than some of the more established ones, such as the Skull and Bones. However, theacquisition of this house gave the Elihu a meeting hall that was substantially older than those of the other societies, and it is nearly as old as the oldest surviving building on the Yale campus.
By the time the first photo was taken, the old house had been expanded far beyond its original size, and had several major additions to the rear. It was also flanked by newer, larger buildings, with the First Methodist Church on the left and Hendrie Hall on the right. Today, though, remarkably little has changed in this scene, about 80 years after the first photo was taken. All three of these buildings are still standing, and the house continues to be used by the Elihu.