The house at 149 Elm Street in New Haven, around 1935-1942. Image courtesy of the Connecticut State Library, WPA Architectural Survey Collection.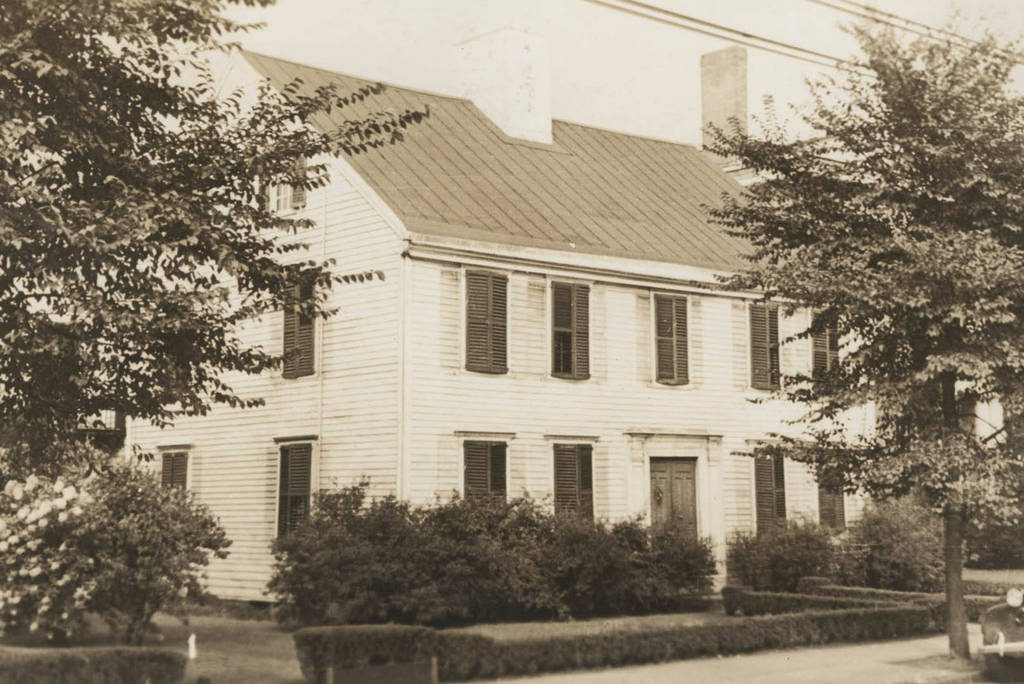 The house in 2018: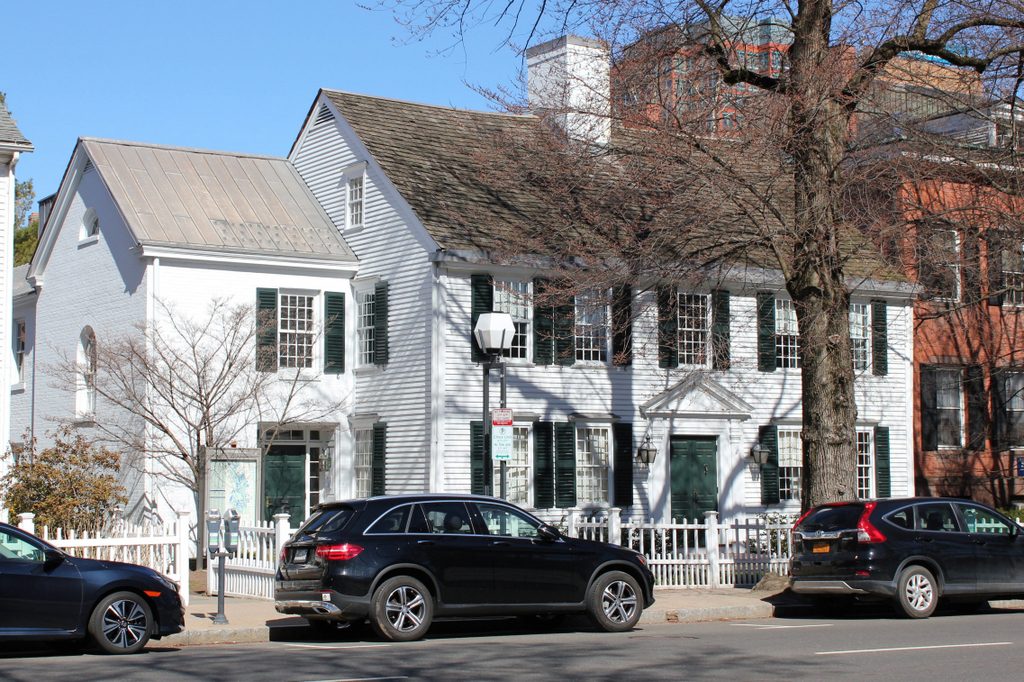 This house was built in 1767 as the home of John Pierpont and his newlywed wife, Sarah Beers. However, the property itself had been in the family for nearly a century, having been acquired in 1685 by Pierpont's grandfather, James Pierpont, who was a prominent pastor and co-founder of Yale. John was about 27 and Sarah was about 23 when they were married, and they went on to raise nine children here, although four died young. Their surviving children included their oldest, Hezekiah, who later changed the spelling of his surname to Pierrepont and became a prominent merchant and real estate developer in Brooklyn.
John Pierpont died in 1805, but Sarah outlived him by 30 years and remained here until her death in 1835 at the age of 90. Her daughter, Mary Foster, then inherited the house, and her children subsequently owned it until 1900, more than 130 years after their grandfather had built the house. The property was then sold to Anson Phelps Stokes, the secretary of Yale University. He was the son of the prominent New York merchant and banker of the same name, but unlike his millionaire father he entered the field of education instead of business. He expanded the house with a large addition, and he lived here throughout his time as secretary, until he resigned the position in 1921 after being passed over for the role of university president.
That same year, Phelps sold the property to Yale, which used the house as a space for social functions. By the time the first photo was taken in the late 1930s or early 1940s, it was known as the Faculty Club, and the building later housed the Office of Undergraduate Admissions. Other additions came during Yale's ownership, including the wing on the left side, which was added sometime after the first photo was taken. However, the historic house is still standing today, as one of the oldest surviving buildings in New Haven, and it now serves as the Yale University Visitor Center.