St. Elmo Hall, at the corner of Temple and Grove Streets in New Haven, around 1918. Image from A Modern History of New Haven and Eastern New Haven County (1918).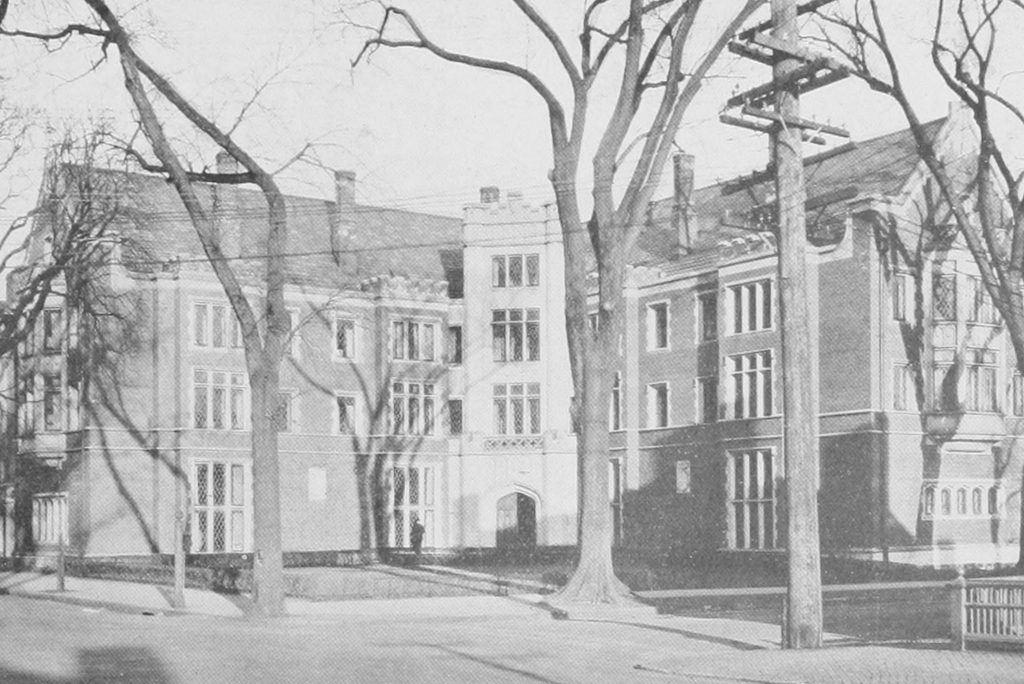 The scene in 2018: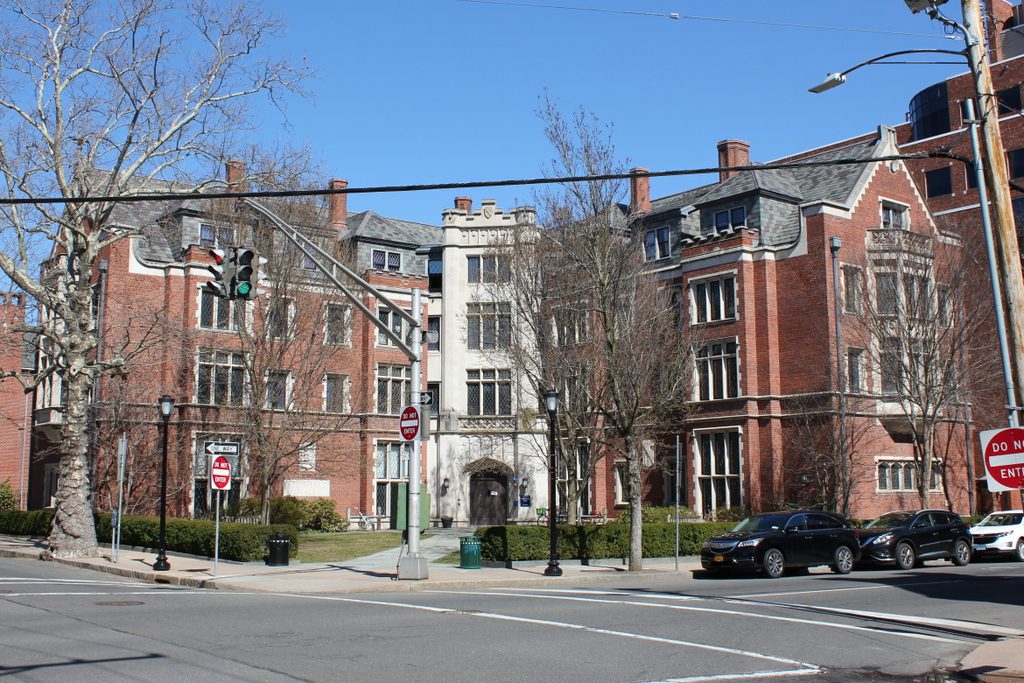 This building was constructed in 1912 for the St. Elmo Society, one of several secret societies at the Yale-affiliated Sheffield Scientific School. At the time, the Sheffield societies, which also included the Berzelius and the Book and Snake, maintained their own residence halls, and this building housed the members of St. Elmo. It was the work of architect Kenneth Murchison, and it features an Elizabethan-style design that was similar to many of the other Yale buildings of this period.
By the early 1930s, most of the privately-run residential halls were phased out, as Yale instituted its new residential college system. However, St. Elmo Hall lasted longer than most, although the society began leasing space in the building to the school starting in 1945. Yale finally purchased the property in 1962, but St. Elmo continued to use part of the building for its meeting space until 1985. The building was subsequently renamed Rosenfeld Hall, and it is currently houses both classrooms and dormitory rooms. Its exterior appearance has changed little since the first photo was taken, aside from the addition of dormer windows on the top floor.