The Cloister, the residence hall of the Book and Snake society, at the corner of Hillhouse Avenue and Grove Street in New Haven, around 1900-1910. Image courtesy of the Library of Congress, Detroit Publishing Company Collection.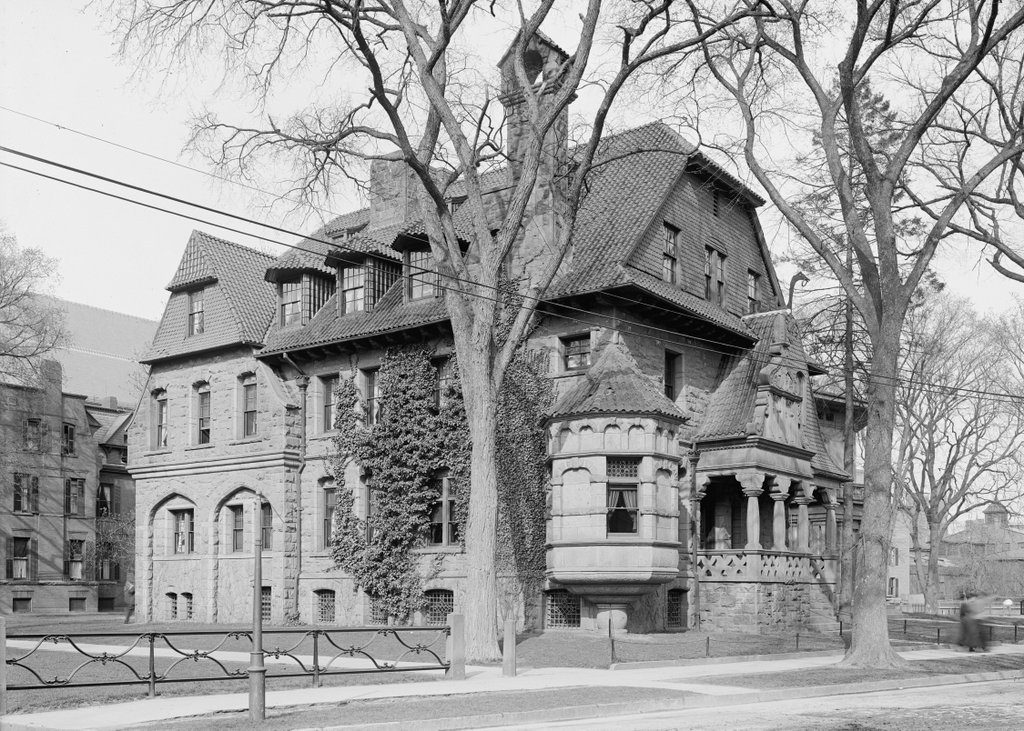 The scene in 2018: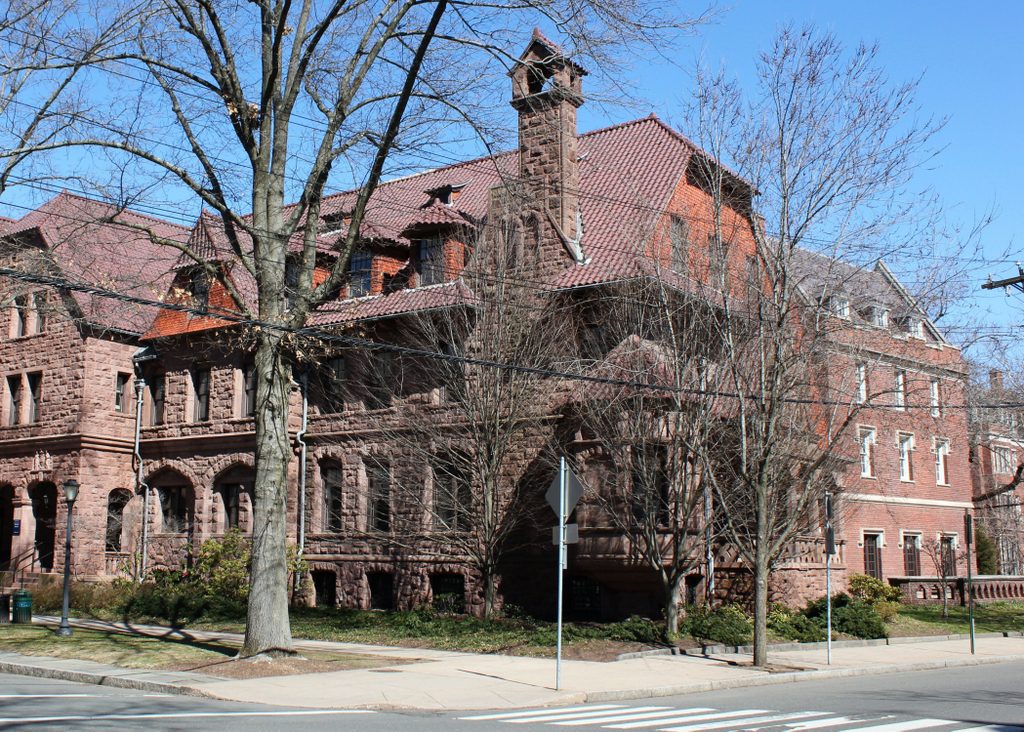 The Book and Snake is one of the many secret societies at Yale, and it was established in 1863 for students at the Yale-affiliated Sheffield Scientific School. In addition to having a meeting hall, the Book and Snake was one of several societies that also built its own residence hall, which was named the Cloister. This highly-ornate brownstone building was the work of architect H. Edwards Ficken, and it was completed in 1888. It was subsequently expanded in 1915, shortly after the first photo was taken, with a matching addition to the rear.
With the advent of Yale's residential college system in the first half of the 20th century, privately-run dormitories such as the Cloister and the nearby Colony of the Berzelius society, were phased out, and the property was eventually sold to the college. The Colony was later demolished, but the Cloister is still standing, with few exterior changes aside from the 1915 addition. Today, the building is known as Warner House, and it is used for administrative offices, including the Yale College Dean's Office.