The Colony, the residence hall of the Berzelius society, on Hillhouse Avenue in New Haven, around 1900. Image courtesy of the Library of Congress, Detroit Publishing Company Collection.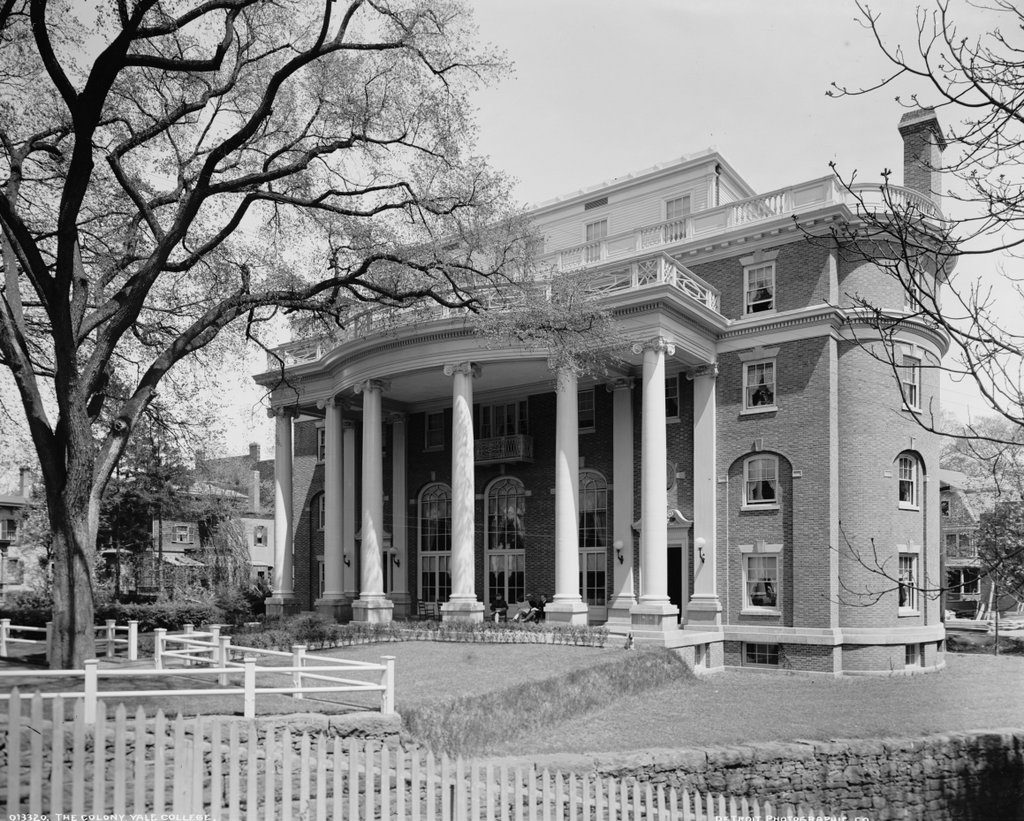 The scene in 2018: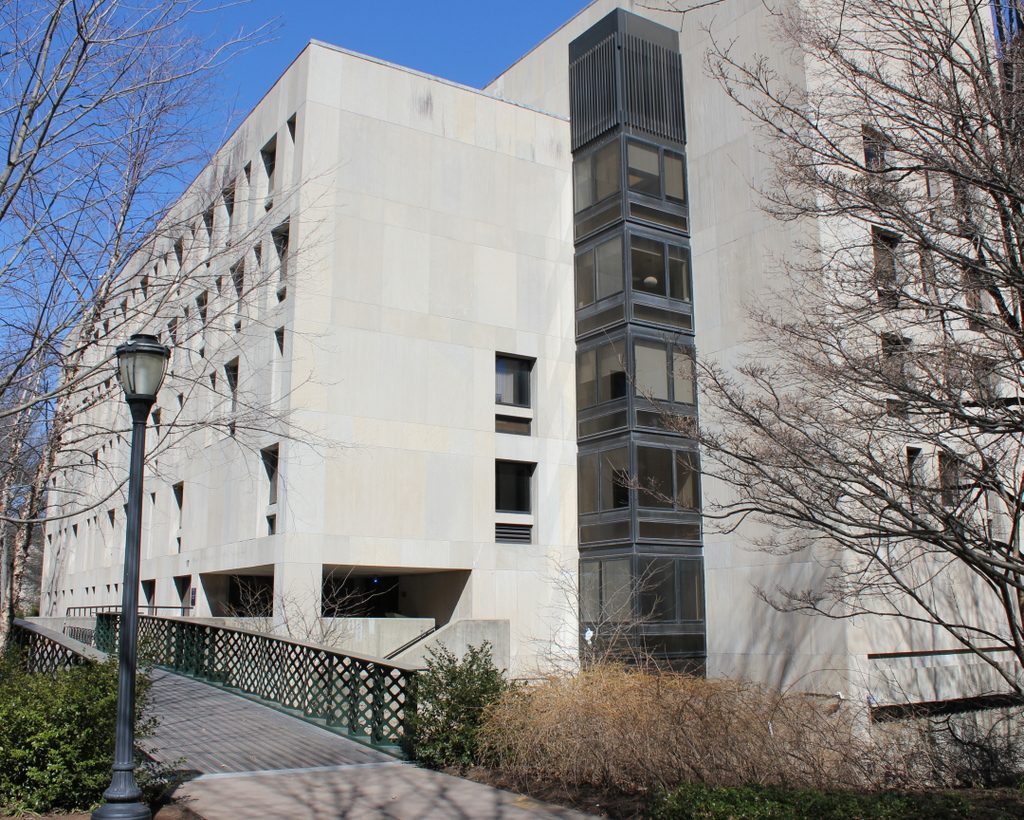 The Berzelius was established in 1848 as a secret society at the Sheffield Scientific School. Although the school would later be absorbed into Yale University, it was originally only loosely-affiliated with Yale, and the Berzelius was the first such society to be established at Sheffield. Like the secret societies at Yale, it had a meeting hall, but in 1898 the society added a residence hall, which was known as the Colony. It stood at 17 Hillhouse Avenue, and it is shown in the first photo only a few years after its completion. The design was the work of noted architects Henry Bacon and James Brite, both of whom had previously worked for the prominent firm of McKim, Mead and White. The two men formed a brief partnership from 1897 to 1902 before going their separate ways, with Bacon eventually gaining fame as the architect of the Lincoln Memorial.
This building remained in use by the Berzelius as a residence hall until the early 1930s, when the society sold the property to Yale. However, they retained their meeting hall, and the Berzelius remains an active secret society on the Yale campus. In the meantime, though, this building was used by the school as a dormitory, and then as offices, before being demolished in 1969. The present-day building was subsequently constructed on the site, and today it is one of several nearby buildings that comprise Yale's School of Engineering and Applied Science.