Third Congregational Church, on Church Street in New Haven, around 1863-1869. Image courtesy of the New York Public Library.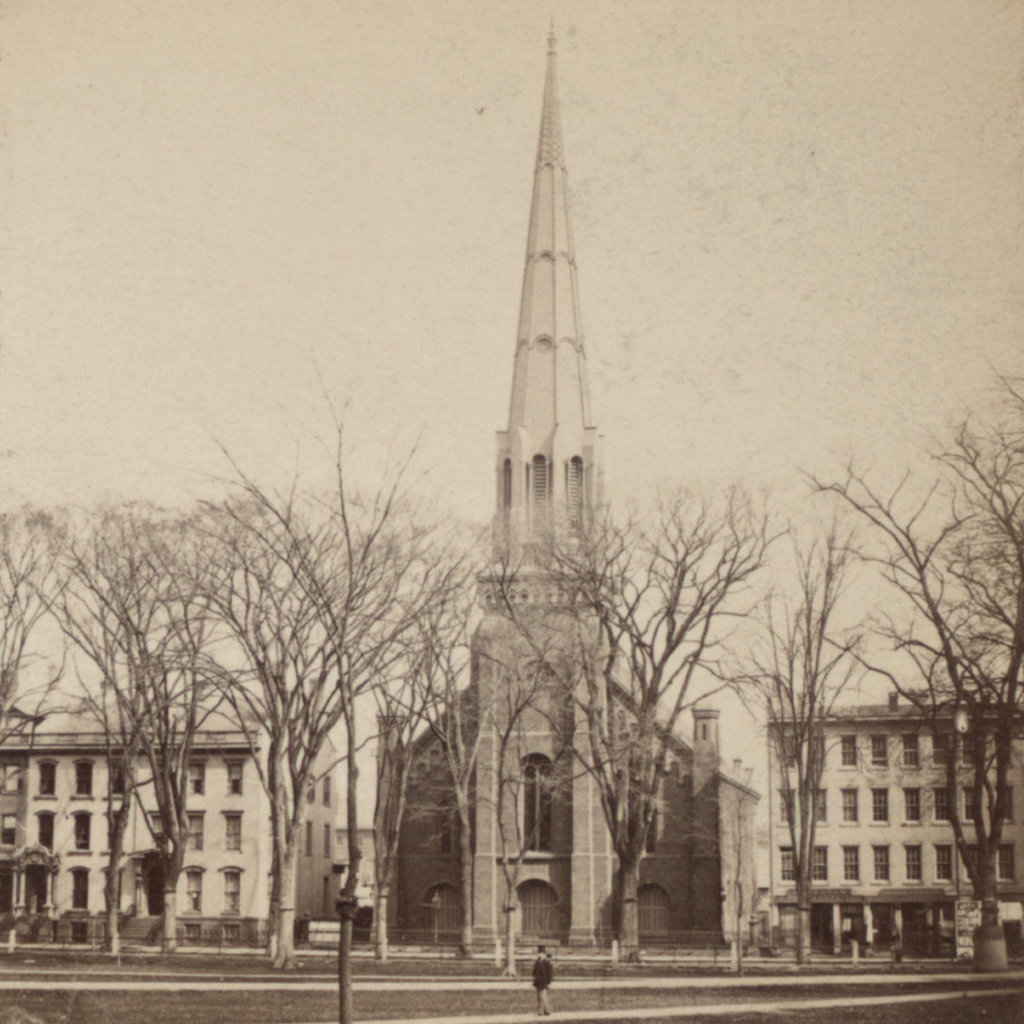 The scene in 2018: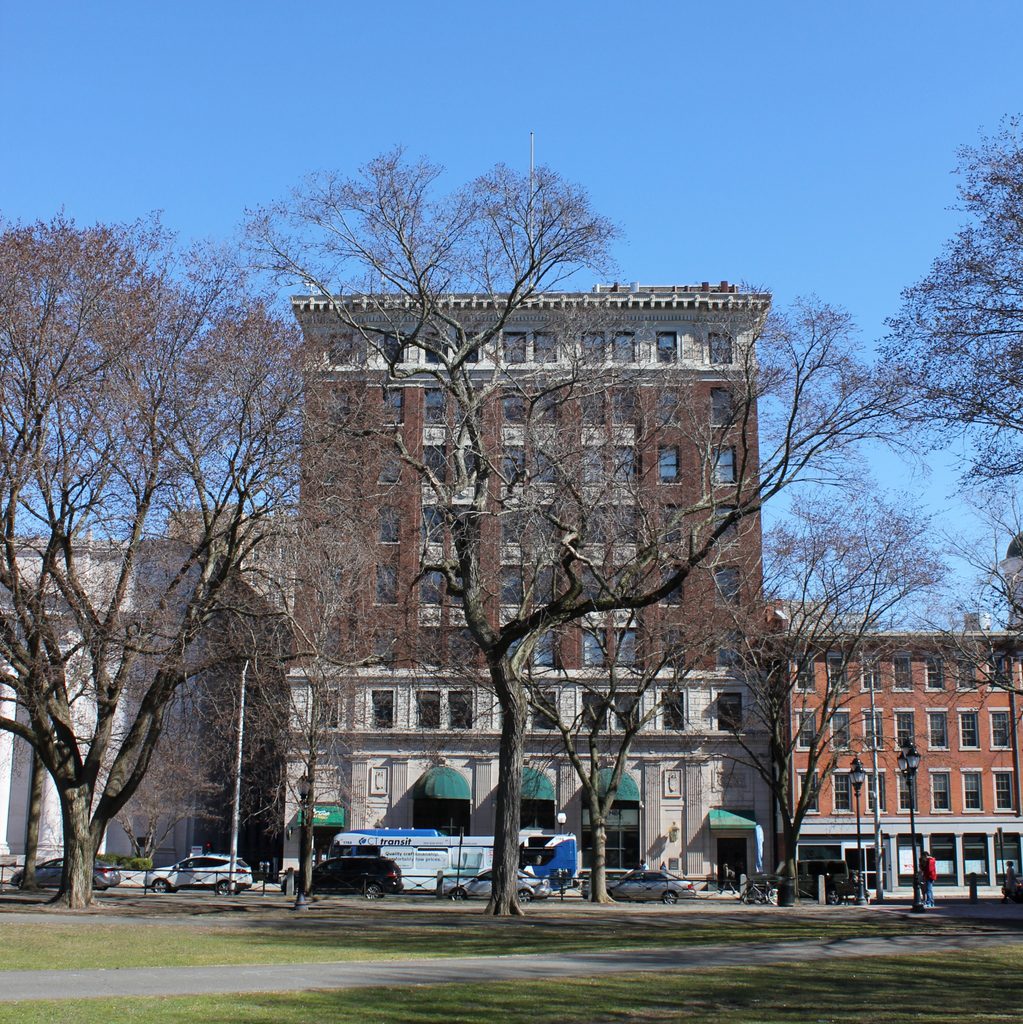 New Haven's Third Congregational Church was established in 1826, and was originally comprised of 29 members from the city's two other congregational churches. They worshiped in temporary quarters on Orange Street for several years, before moving into a new church building in 1829, at the corner of Church and Union Streets. However, less than a decade the congregation lost this building due to financial difficulties, but subsequently built a new one on Court Street in 1841.
Third Congregational moved again in 1856, to this prominent site on Church Street, where it faced the other two congregational churches from across the New Haven Green. It stood directly adjacent to the Exchange Building, a brick, four-story commercial block that is partially visible on the right side of the photo. The Romanesque-style design of the church was the work of noted local architect Sidney Mason Stone, and it was constructed at a total cost of $53,000, which included $16,000 for the land.
This building was used by the church until 1884, when the congregation merged with the United Church on the other side of the Green. Then, in 1890, the former Third Congregational building was converted into the first long-term home of the New Haven Free Public Library, which had previously been housed in the second floor of a building on Chapel Street. Here, the library became an early example of an open stacks layout, where patrons could freely browse through the books. However, this was not necessarily done for philosophical reasons, but rather out of practicality, as the building proved inadequate as a library.
It did not take long for the library to outgrow this building, and in 1906 the city received a gift of $300,000 from Mary E. Ives to build a new library. Construction began in 1908, and it was completed in 1911, at the corner of Elm and Temple Streets. The old church-turned-library was demolished soon after, in order to build the eight-story Second National Bank of New Haven. This building was completed in 1913, and it is still standing today, in the center of the 2018 photo. However, the only building that has survived from the first photo is the Exchange Building, which has remained relatively unchanged on the right side of the scene, at the corner of Church and Chapel Streets.