Durfee Hall, on the Old Campus of Yale University, around 1900. Image courtesy of the Library of Congress, Detroit Publishing Company Collection.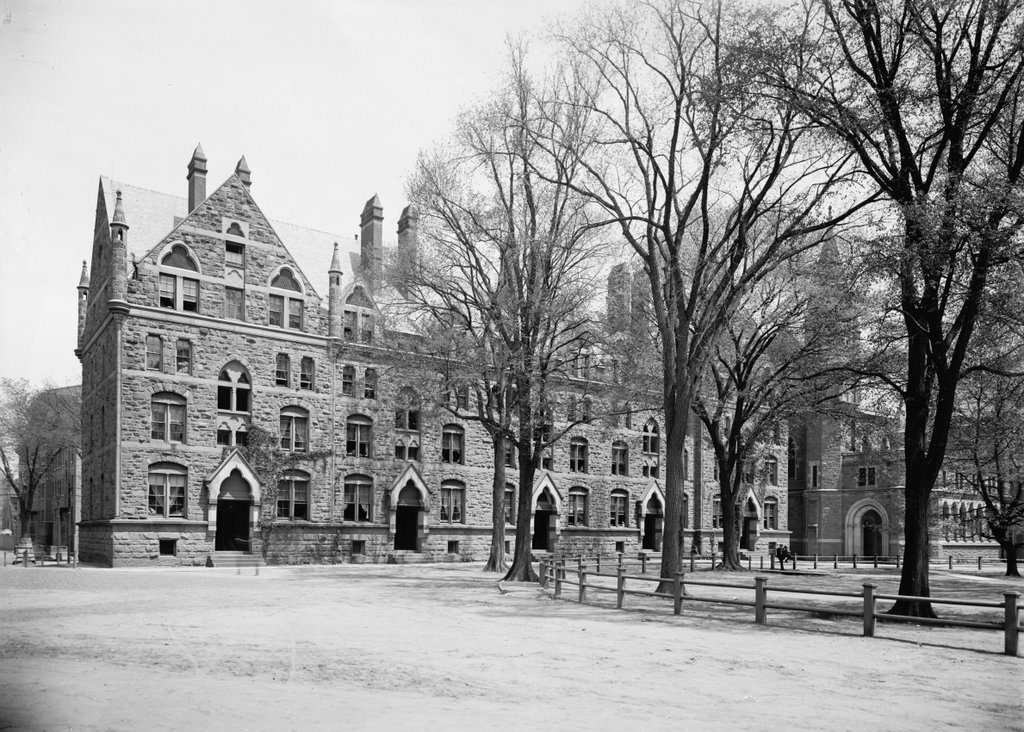 Durfee Hall in 2018: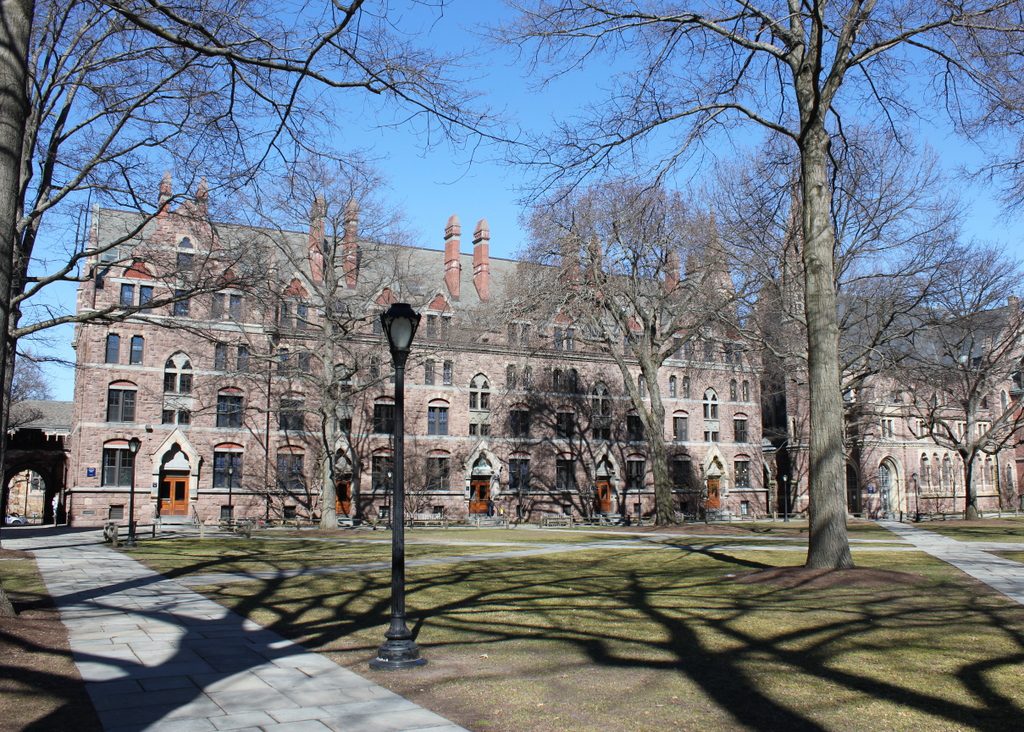 As discussed in previous posts, the Yale campus underwent dramatic changes during the last three decades of the 19th century. The Old Brick Row, which had been the defining feature of the school since the late 18th century, was steadily replaced by new buildings that surrounded a central quadrangle. One of the first of the new buildings was Durfee Hall, a dormitory that was completed in 1871. Its design was the work of noted architect Russell Sturgis, who also designed several other buildings at Yale, including the adjacent Battell Chapel and the nearby Farnam and Lawrance Halls.
The four-story Dufree Hall was built with 20 bedrooms and 10 common rooms on each floor, with all of the common rooms on this side of the building, facing the campus, and all of the bedrooms on the north side, facing Elm Street. This arrangement was similar to the older dormitories at Yale, but otherwise its design was a significant departure from tradition, with ornate Gothic-style architecture and a brownstone exterior that contrasted with the older, comparatively Old Brick Row.
Today, more than a century after the first photo was taken, very little has changed in this scene. Durfee Hall is still standing, without any noticeable exterior alterations, and so is the Battell Chapel on the right side. Along with the other dormitories on the Old Campus, Durfee Hall is now used as freshman housing, with students living here for a year before moving into one of the residential colleges for the rest of their time at Yale. Over the years, its residents have included Anderson Cooper, who lived here during his freshman year, and it was even the home of the fictional Rory Gilmore in the television show Gilmore Girls.