Farnam Hall on the Old Campus of Yale University, around 1894. Image from Yale University Views (1894).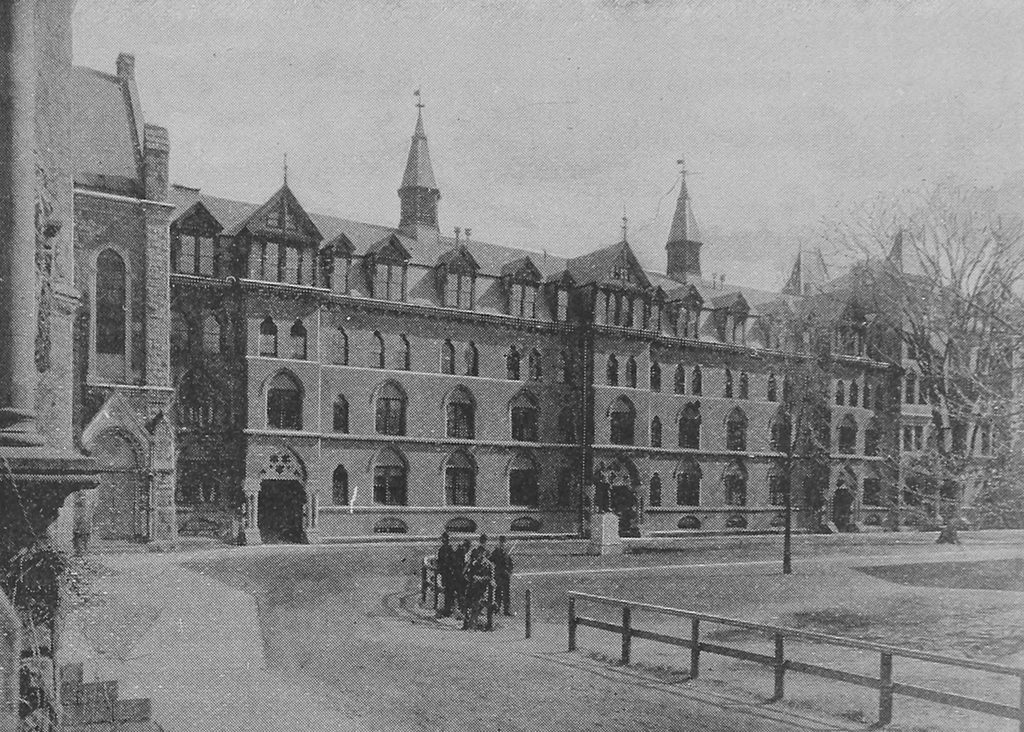 Farnam Hall in 2018: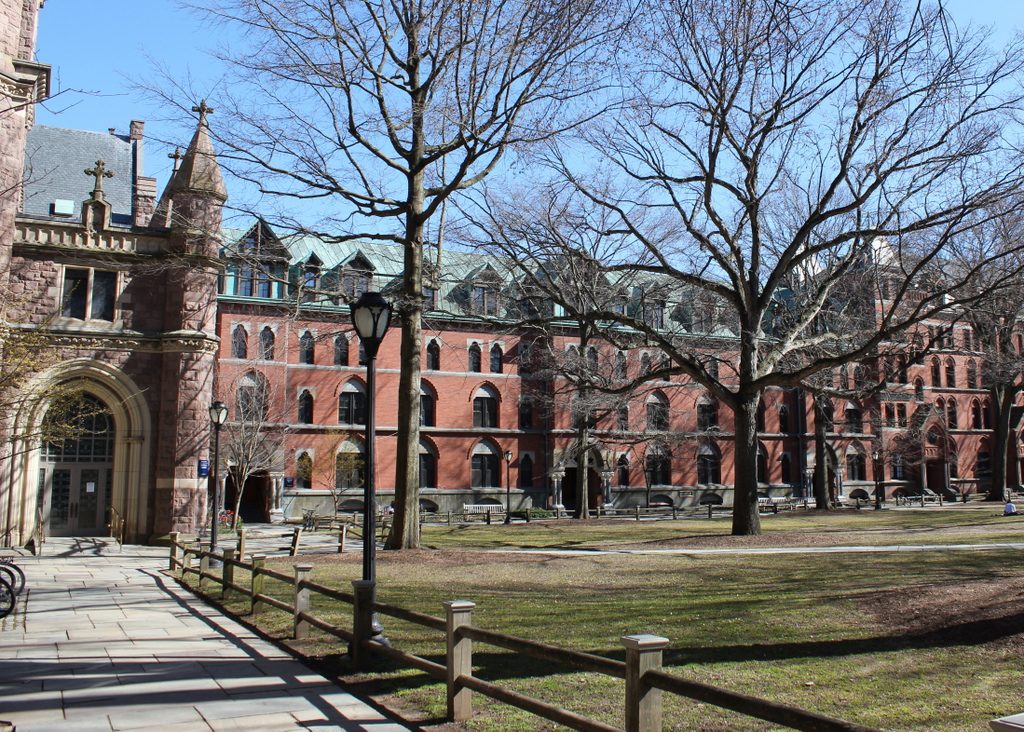 For much of the 18th and early 19th centuries, the Yale campus was dominated by the Old Brick Row, a group of buildings than ran parallel to College Street between Chapel and Elm Streets. However, in 1870 the school began converting the campus into a quadrangle, surrounded by new buildings along the perimeter. The first of these new buildings was Farnam Hall, a dormitory that was completed in 1870 near the northeastern corner of the campus. Like the older buildings, its exterior was constructed of brick, but it featured a Gothic-style design that was very different from the comparatively plan buildings of the Old Brick Row. It was the work of Russell Sturgis, a prominent architect who would go on to design the other nearby buildings, including the Battell Chapel, Durfee Hall, and Lawrance Hall.
The first photo was taken less than 25 years after its completion, but very little has changed since then. Farnam Hall is now the oldest dormitory in use at Yale, and it currently houses freshmen students of Jonathan Edwards College. The only noticeable difference between the two photos is the loss of the two cupolas on the roof, but otherwise the building has remained well-preserved. The adjacent buildings – Battell Chapel on the left and Lawrance Hall on the right – are also still standing, and together these they form the northeast corner of the quadrangle, which is now known as the Old Campus.