The post office at the corner of Pleasant and Armory Streets in Northampton, around 1907. Image courtesy of the Library of Congress, Detroit Publishing Company Collection.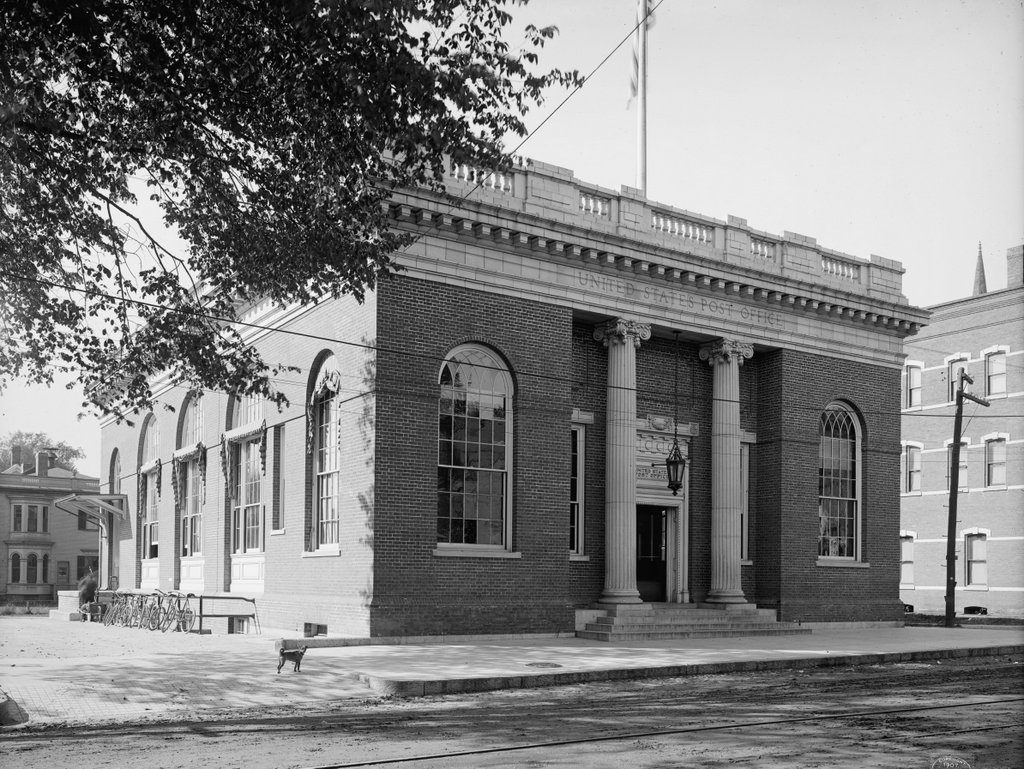 The building in 2018: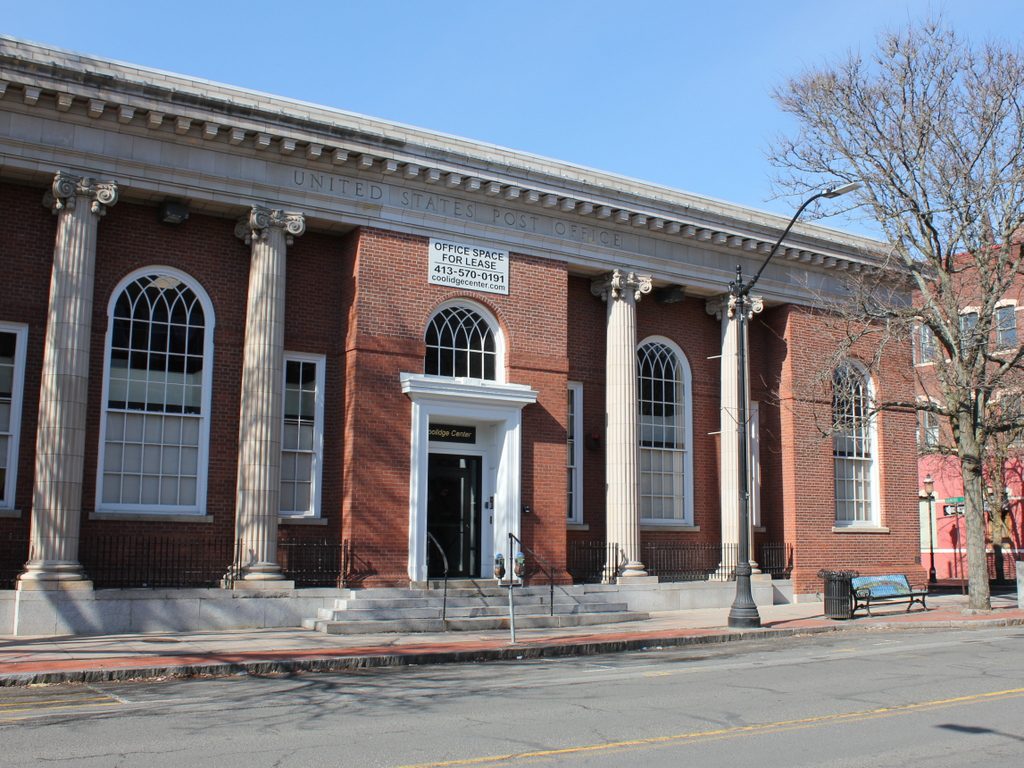 This post office was constructed between 1903 and 1905, and it features a Classical Revival-style design that was popular for buildings of this period. It was designed by the office of James Knox Taylor, who served as Supervising Architect of the Department of the Treasury from 1897 to 1912. During this time, Taylor's responsibilities included designing hundreds of federal buildings, although it does not seem clear as to what extent he – rather than the other architects in his office –  was actually involved in designing this post office.
The building originally had a rectangular footprint, with the main entrance here on Pleasant Street, flanked by two Ionic columns. However, the building was significantly expanded in 1938, as part of a New Deal-era program that constructed many new federal buildings across the country. Here in Northampton, the post office was more than doubled, with a large addition on the left side. The original design was essentially duplicated, though, so the newer half is almost indistinguishable from the older section. However, in order to preserve the symmetry, the original main entrance was closed and turned into a window, and a new entrance was opened in the middle of the Pleasant Street facade.
The expanded building remained in use as Northampton's post office for nearly 40 more years, but it closed in 1976 when the current post office opened on Bridge Street. The building has been preserved, though, and the interior has been converted into offices. It stands as one of the many late 19th and early 20th century buildings that still line the streets of Northampton, and it is now a contributing property in the Northampton Downtown Historic District, which was added to the National Register of Historic Places in 1976.