The view looking west on Bridge Street, from near the corner of Market Street in Northampton, around 1890. Image from Picturesque Hampshire (1890).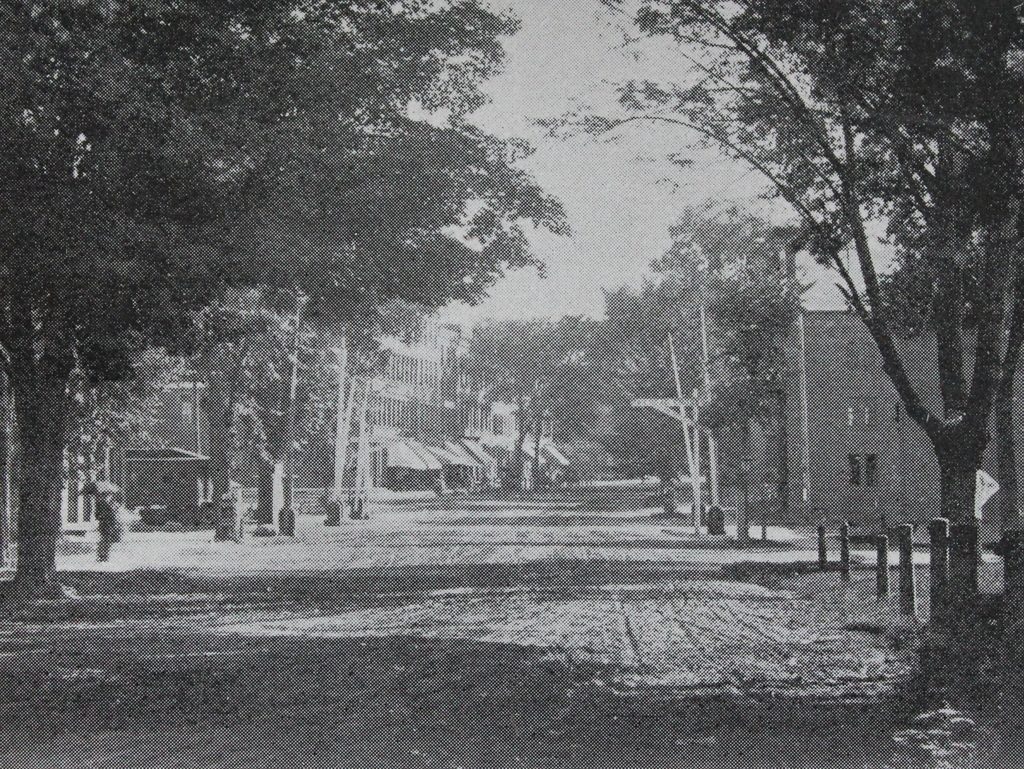 The scene in 2018: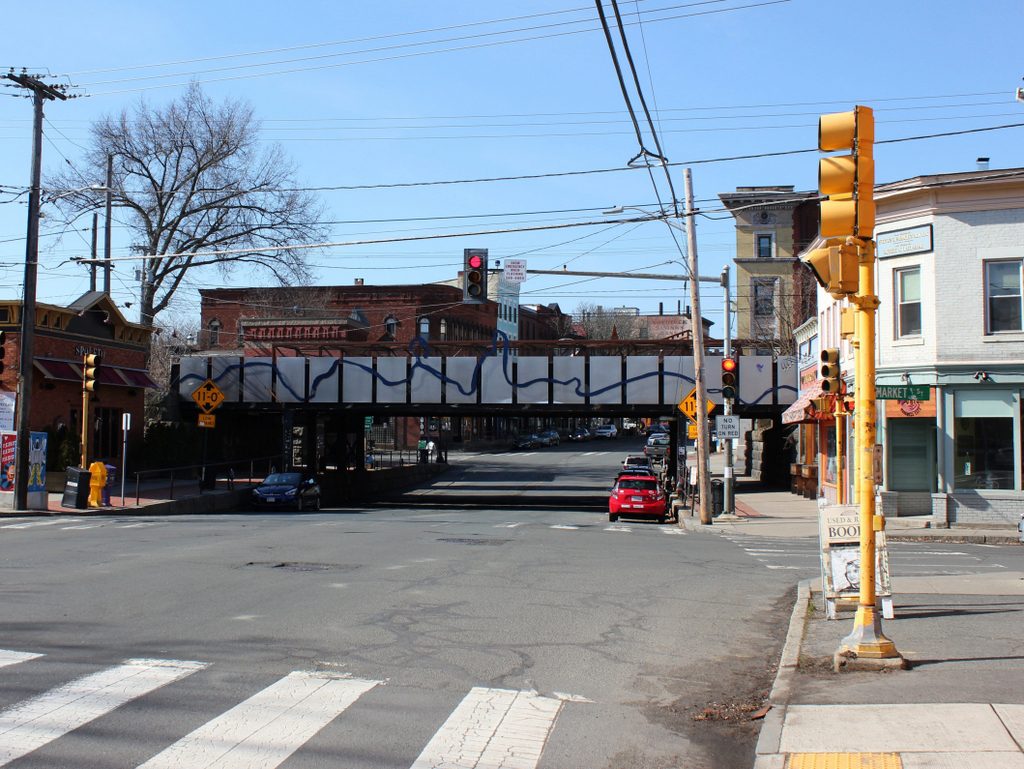 The first photo shows downtown Northampton as it appeared around 1890, prior to the construction of a railroad bridge over Bridge Street. At the time, the tracks crossed directly over the street, and the crossing was marked by both signs and gates. This was a busy area for both street and railroad traffic; the crossing is located at the eastern end of the downtown area, and Bridge Street was the main road out of Northampton to the east. In addition, the crossing was the site of the junction between the New Haven & Northampton and the Connecticut River Railroads, and an 1873 map shows six tracks passing over Bridge Street.
At the time, the two railroads maintained separate passenger depots, which were located out of view to the left, on the other side of the tracks along Strong Avenue. However, this arrangement would change only a few years after the first photo was taken, when the tracks were raised and Bridge Street was slightly lowered in order to build a bridge that would eliminate the busy grade crossing. This work was completed in 1897, and it coincided with the completion of a new Union Station that replaced the two older stations.
Today, more than 125 years after the first photo was taken, many of the commercial buildings in the distance are still standing. Some of the other buildings were constructed soon after the photo was taken, including the yellow brick Masonic Building, located just beyond the bridge on the right side of the scene. Completed in 1898, it is perhaps best known as the building where Calvin Coolidge had his law offices prior to his political career. Closer to the foreground, the most significant change from the first photo is the railroad bridge, which still carries rail traffic over Bridge Street. However, while it has prevented rail and street traffic from interfering with each other, it has caused problems of its own with its low clearance. Despite prominent signage, trucks frequently end up stuck in the underpass, and locals have dubbed it the "truck-eating bridge."