The Major General Marquis Gilbert de Lafayette statue in Lafayette Square, opposite the White House in Washington, D.C., around 1900-1906. Image courtesy of the Library of Congress, Detroit Publishing Company Collection.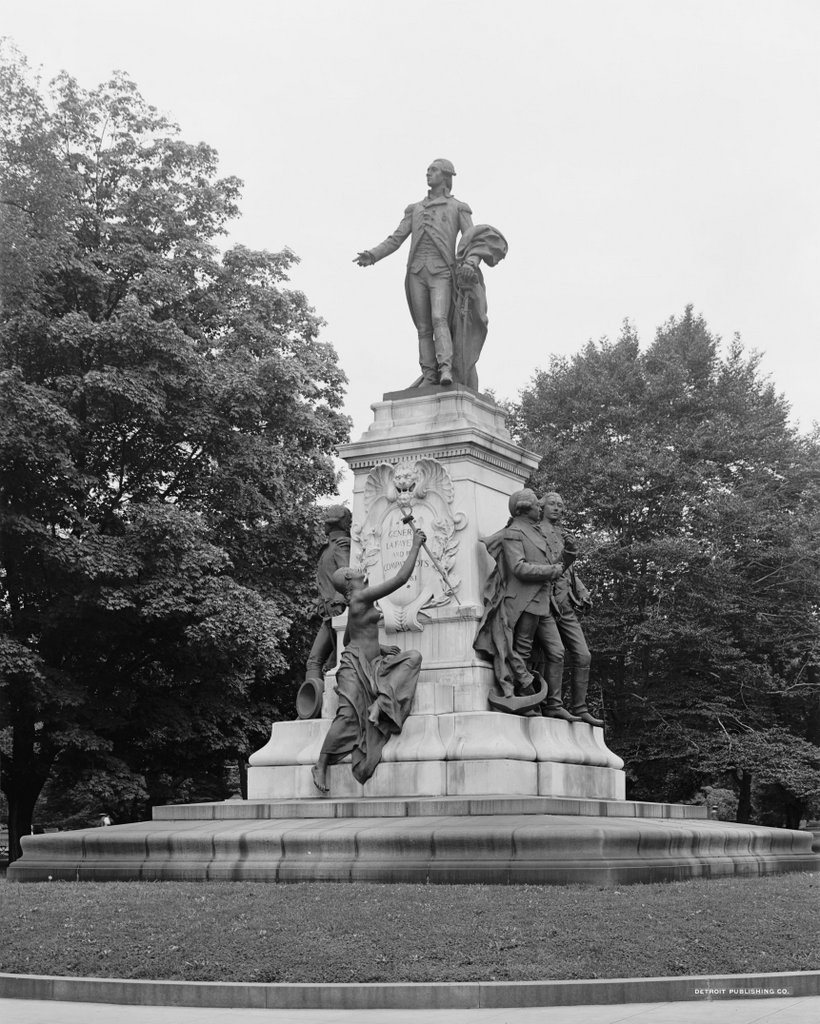 The statue in 2018: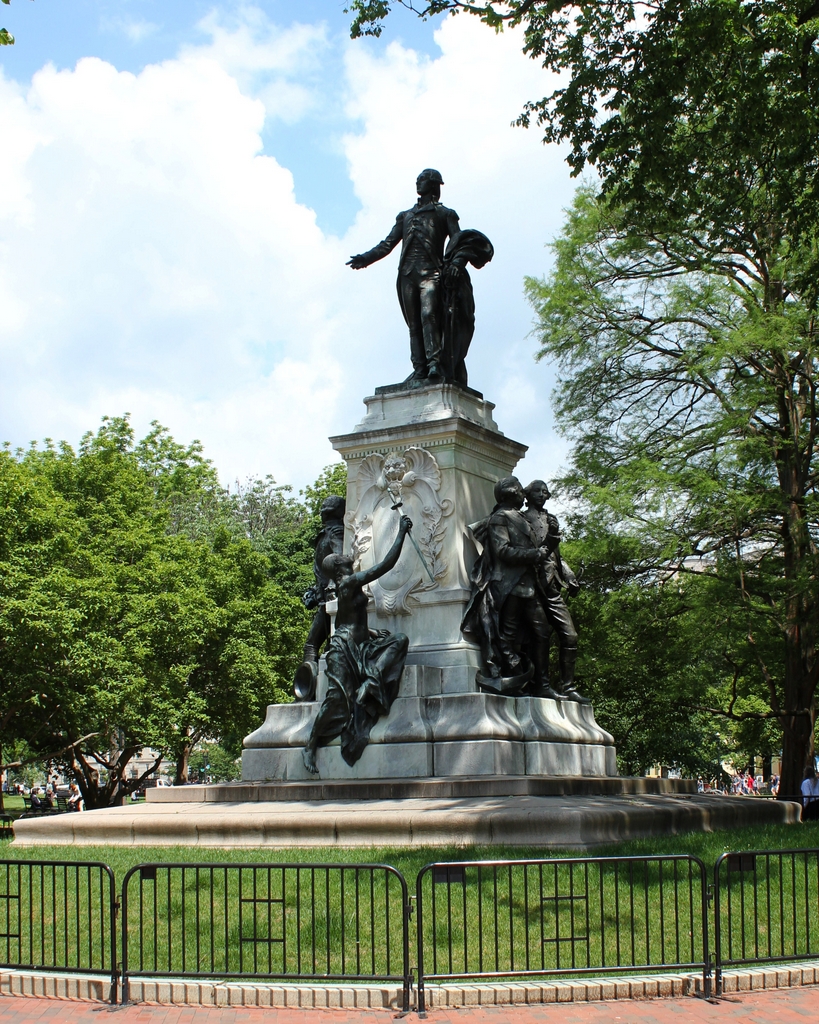 Lafayette Square has been parkland since Washington, D.C. was laid out in the 1790s, but it did not receive its current name until 1824, when it was dedicated in honor of the Marquis de Lafayette. It is located directly to the north of the White House, on the other side of Pennsylvania Avenue, and during the 19th century the other streets around the square became one of Washington's most desirable residential areas.
The first statue in the square was, ironically, not of Lafayette. Instead, it was an equestrian statue of Andrew Jackson, which was dedicated in 1853 in the center of the park. This statue of Lafayette, located in the southeast corner of the square, was not added until 1891. Officially titled Major General Marquis Gilbert de Lafayette, the 36-foot statue was the work of French sculptor Alexandre Falguière. Lafayette stands atop the pedestal, but the monument also includes figures of four other French military leaders of the American Revolution: Comte d'Estaing and Comte de Grasse on the right, and Comte de Rochambeau and the Chevalier Duportail on the left side. In the center, looking up at Lafayette, is a female figure representing America.
The first photo was taken within about 10 to 15 years after the Lafayette statue was dedicated. Around this time, it was joined by three more statues, with one on each of the other three corners of the square. Like the Lafayette statue, these all honored prominent foreign leaders of the American Revolution, starting with Rochambeau in 1902 and followed by statues of Thaddeus Kosciuszko and Friedrich Wilhelm von Steuben in 1910.
In more than a century since the first photo was taken, the area surrounding Lafayette Square has undergone significant changes. Many early 19th century townhouses are still standing, but they are no longer used as private residences, and they are now joined by more recent government buildings. However, the square itself is not much different from its early 20th century appearance, and all five statues still stand here, including the Lafayette one that is shown here. These statues are now part of the Lafayette Square Historic District, which was designated as a National Historic Landmark in 1970.