The view looking southwest from the corner of Randall and Second Streets in Adams, around 1900-1915. Image courtesy of the Library of Congress, Detroit Publishing Company Collection.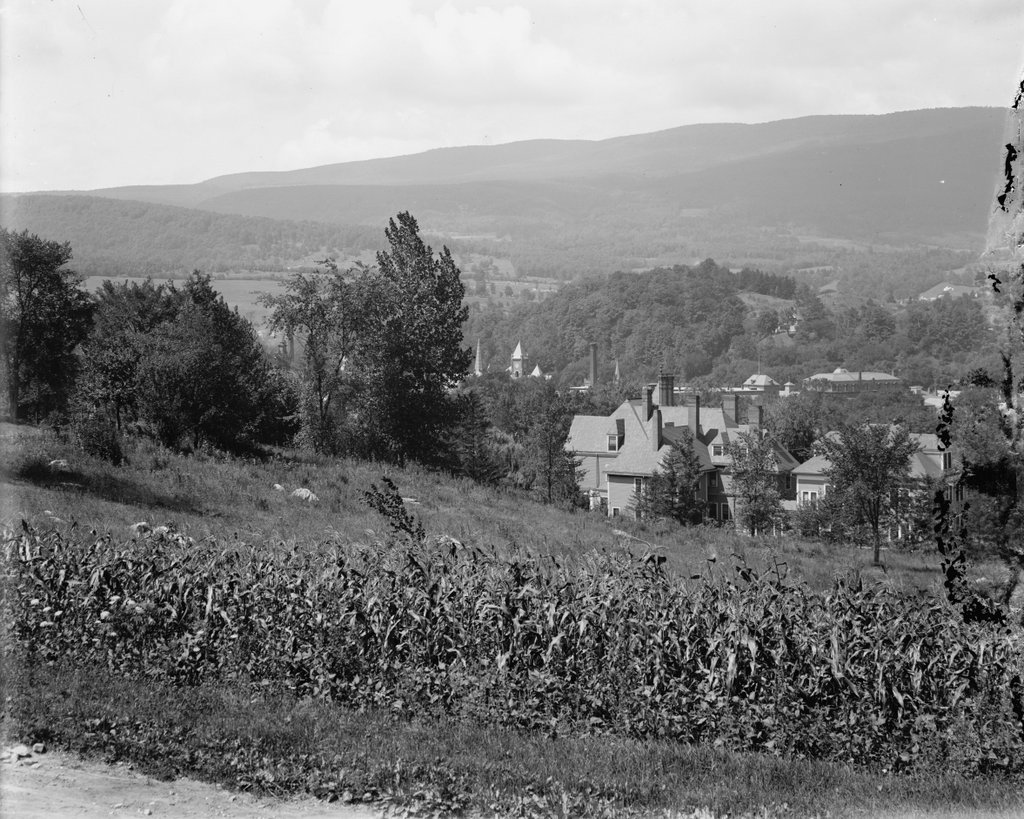 The scene in 2019: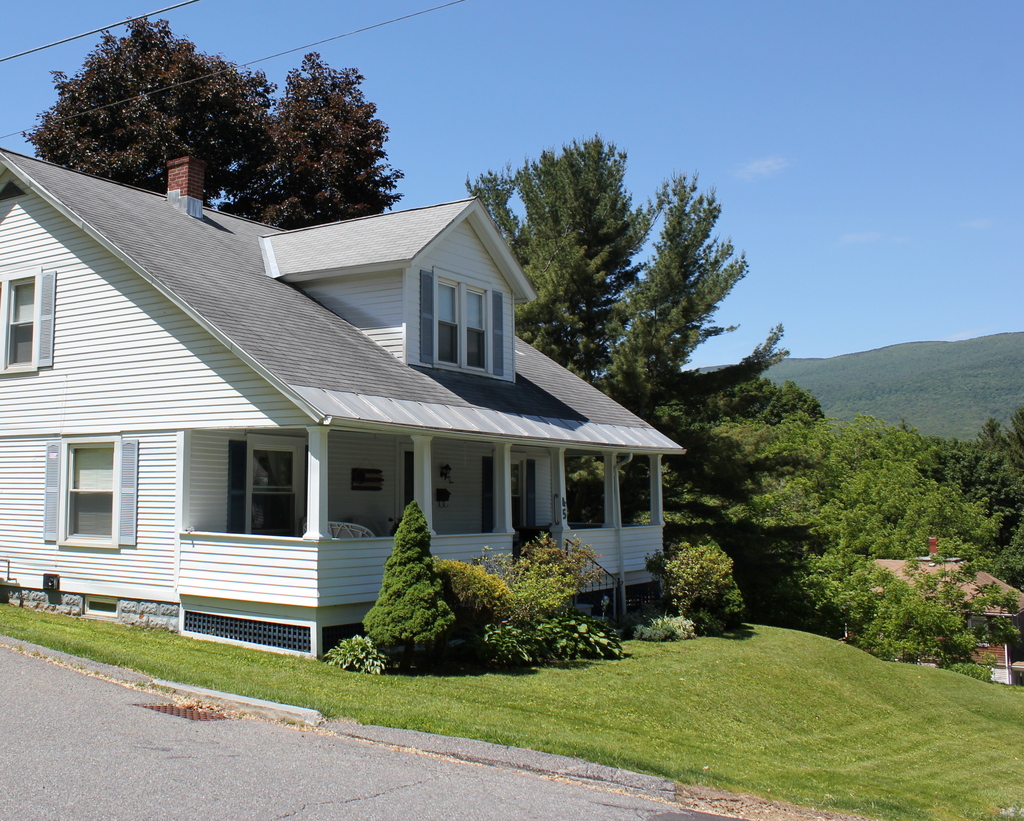 During the late 19th and early 20th centuries, the Berkshires became an important industrial center, with a number of factories located along the Housatonic and Hoosic Rivers. Here in Adams, near the northwest corner of Massachusetts, the town saw rapid growth during this period because of its industries. It lost nearly two thirds of its population in 1878 when its northern half was partitioned off as the town of North Adams, but over the next 20 years it doubled in population, ultimately reaching its peak at just over 13,000 people by 1910.
The first photo was taken around this time, facing southwest from the hillside just to the east of the center of town. A portion of downtown Adams is visible in the distance, including the steeple of First Baptist Church, which stands in the center of the photo. Further beyond the town is the southern end of the Greylock Range, which features the tallest mountains in the state. The highest, Mount Greylock, is just out of view on the far right side, but the state's second-highest peak, Saddle Ball Mountain, is evidently visible in this scene.
In the foreground of the first photo is a corn field. At the time, this neighborhood was only partially developed, consisting of a few late 19th century homes interspersed with empty lots such as this one. However, by this point the area was already eyed for future development, with the 1904 county atlas showing that this land had already been subdivided into new streets and house lots, which were owned by the Bonnie Brae Land Company. Many of the houses and streets were ultimately never built, perhaps because the population of Adams plateaued after 1910, but this former corn field was developed sometime after the first photo was taken. As shown in the present-day scene, it is now the site of a bungalow-style house that, based on its architecture, was probably built sometime around the 1920s.