The former home of Zechariah Poulson, at 310 Chestnut Street in Philadelphia, in May 1859. Image courtesy of the Library Company of Philadelphia, Frederick De Bourg Richards Photograph Collection.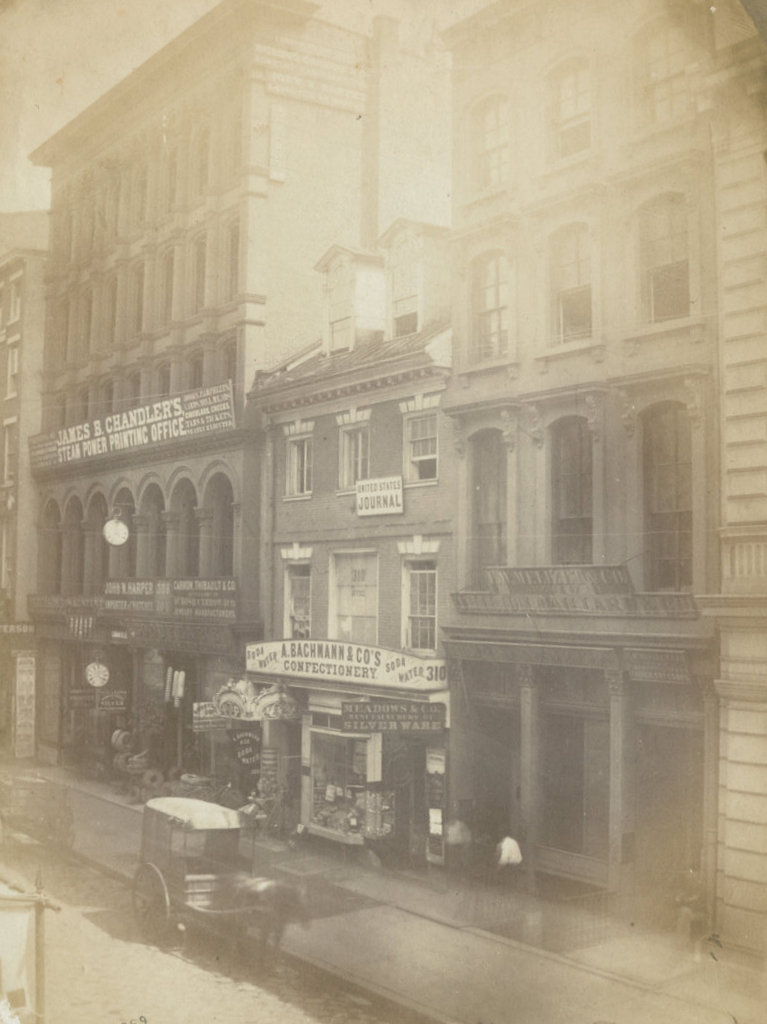 The scene in 2019: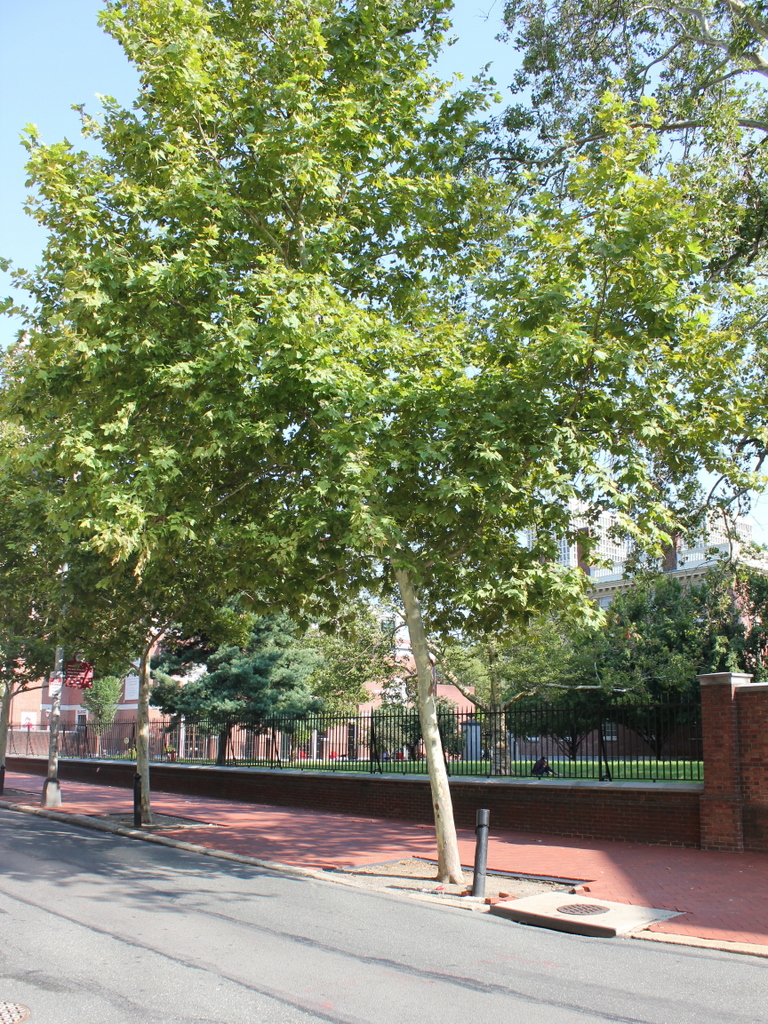 The house in the center of the first photo was probably built sometime in the late 18th century, and for many years it was the home and office of publisher Zechariah Poulson. Born in Philadelphia in 1761, Poulson grew up during the turmoil of the American Revolution and learned the printer's trade. He subsequently went into business for himself, and became a successful printer. By the late 1790s he was living here on Chestnut Street and publishing books and other materials, and then in 1800 he purchased the Claypoole's American Daily Advertiser newspaper, which he renamed Poulson's American Daily Advertiser. He went on to publish it for nearly 40 years, before selling it in 1839, and he appears to have lived here until his death five years later.
The Poulson family still owned the house when the first photo was taken in 1859, but by this point the old house was surrounded by taller, modern commercial blocks. As indicated by the signs on the front of the house, it was occupied by several different commercial tenants. On the ground floor was A. Bachmann & Co. Confectionery, and the building also features signs for Meadows & Co. silverware manufacturers and the United States Journal.
The buildings on either side of the former Poulson house also have a variety of signage in the first photo, including a printing office, a jewelry manufacturer, a watch importer, and a commission merchant. However, the most interesting is the sign above the storefront just to the left of the Poulson house, at 308 Chestnut Street. This was the home of Goodyear's Rubber Packing & Belting Company, which was operated by Charles Goodyear, the developer of vulcanized rubber. Goodyear died a year after this photo was taken, and his business was unrelated to the more famous Goodyear Tire and Rubber Company, which was named after him in 1898.
Today, more than 160 years after the first photo was taken, there are no surviving remnants from the photo in this scene. The Poulson house was probably demolished at some point in the 1860s, because by the early 1870s it was occupied by the new Union Banking Company building. This building, along with the others in the first photo, have also since been demolished, perhaps as late as the mid-20th century, when nearly the entire block was cleared in order to open up space for the Independence National Historical Park. Only a handful of 18th century buildings survived, including the First Bank of the United States building, which is visible in the distance on the far right side of the present-day scene.