The Daniel Webster statue in front of the New Hampshire State House in Concord, around 1900-1909. Image courtesy of the Library of Congress, Detroit Publishing Company Collection.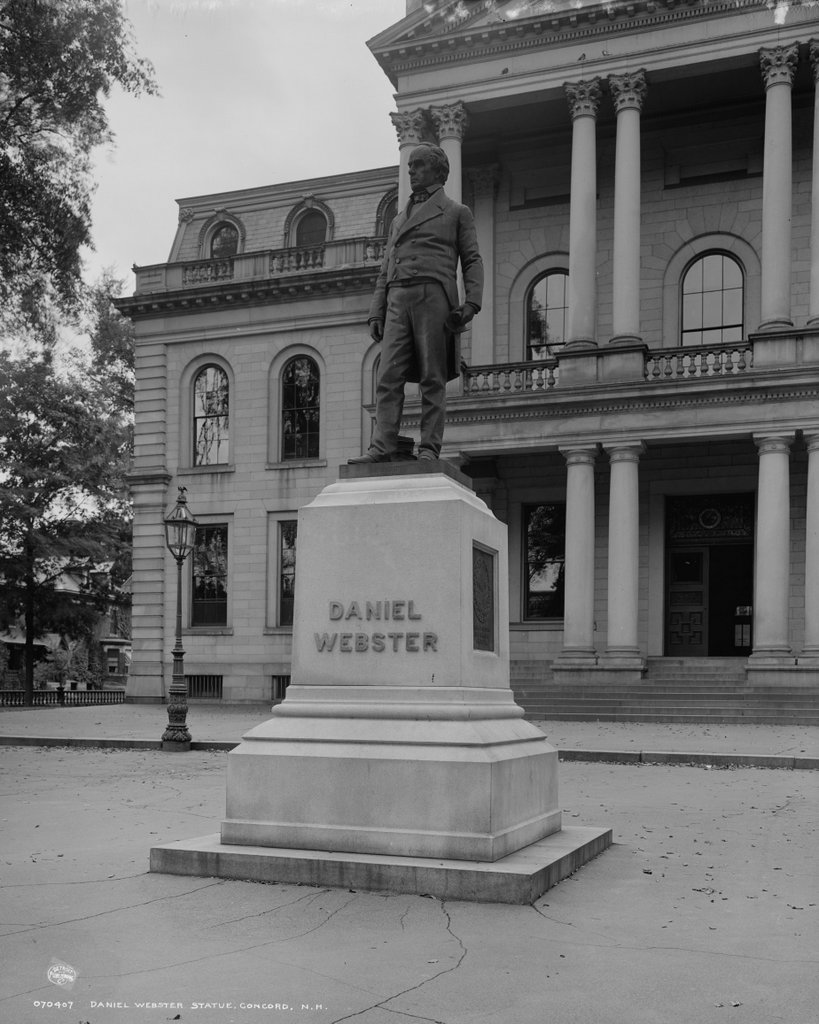 The statue in 2019: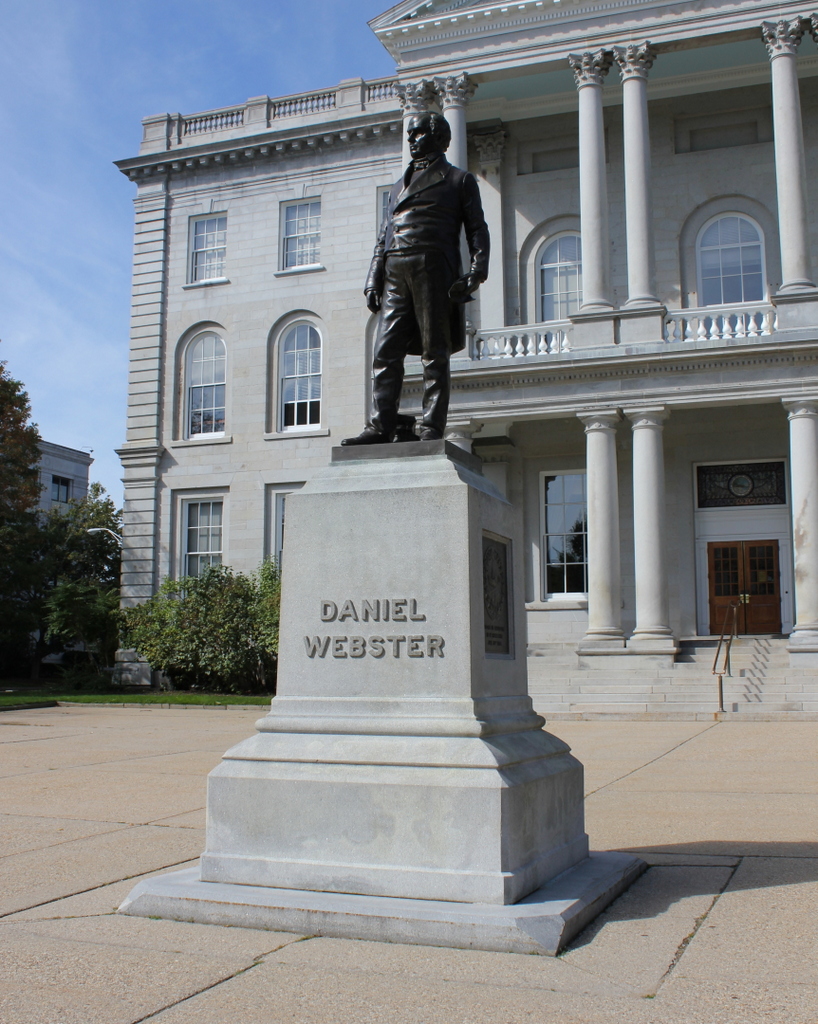 The grounds of the New Hampshire State House feature statues of some of the state's most famous residents, including Daniel Webster, whose statue occupies a prominent location directly in front of the eastern entrance to the building. Webster is best known for being part of the Great Triumvirate, which also included John C. Calhoun of South Carolina and Henry Clay of Kentucky. These three senators were among the most influential American politicians of the first half of the 19th century, serving as the primary advocates for their respective regions of the country from the 1820s until their deaths in the early 1850s.
Although Webster spent most of his political career in Massachusetts, he was born in New Hampshire and represented the state in the U. S. House of Representatives from 1813 to 1817. He subsequently moved to Boston, but he was not forgotten here in his native state, and in 1886 this statue was dedicated here in front of the State House. The commission for designing the statue had originally gone to Martin Milmore, but he died in 1883 and the statue was completed by noted sculptor Thomas Ball, whose previous works had included a large statue of Webster in Central Park.
The first photo was taken several decades after the statue was installed here, and shortly before the State House underwent a major renovation in 1909-1910. From this angle, the result of this renovation can be seen with the third floor, which replaced the 1860s mansard roof from the first photo. Otherwise, though, not much has changed here in this scene, and the statue of Daniel Webster still stands here overlooking downtown Concord.