The Mount Washington Hotel, with Mount Washington behind it in the distance, around 1906. Image courtesy of the Library of Congress, Detroit Publishing Company Collection.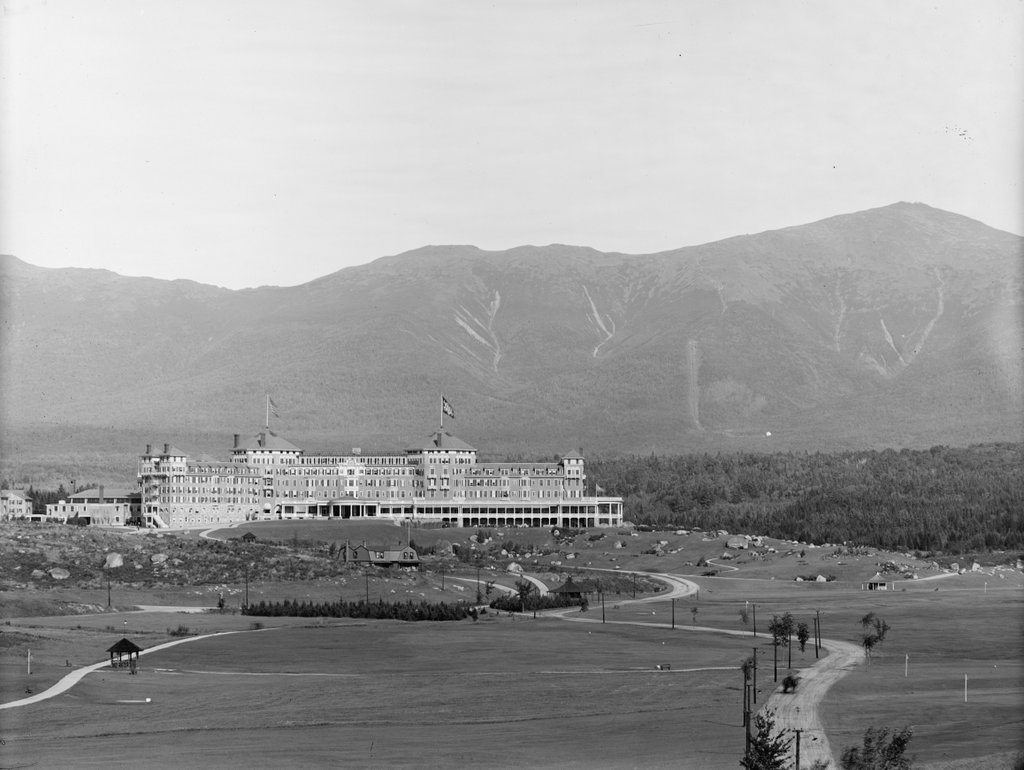 The scene in 2020: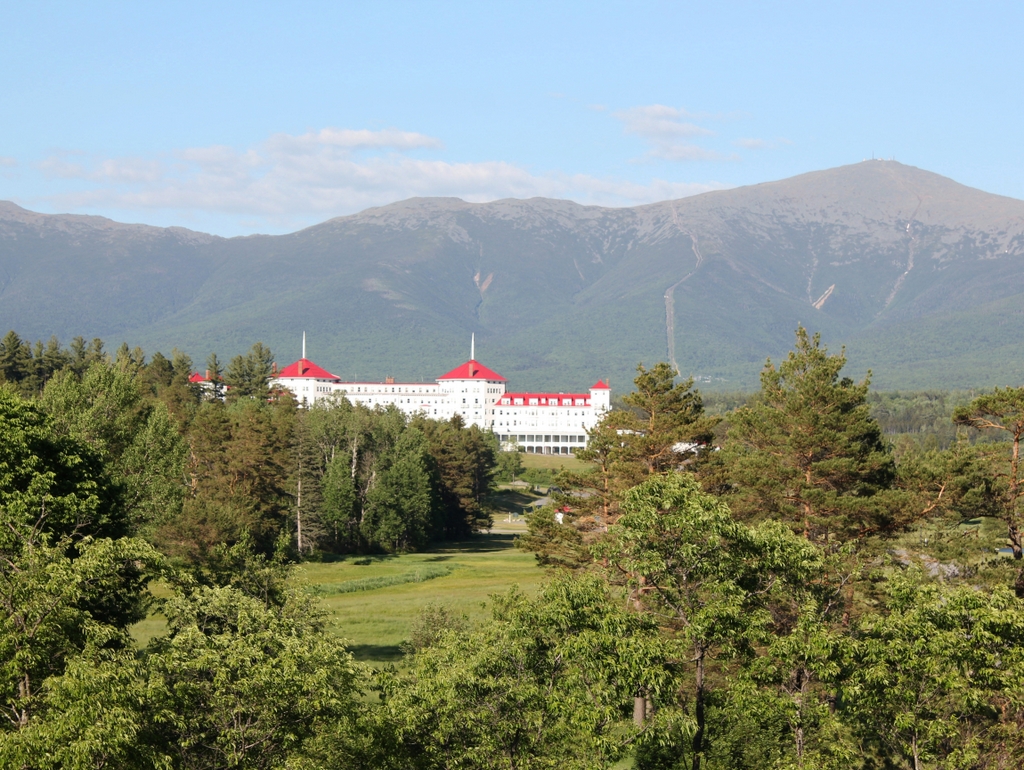 As discussed in more detail in the previous post, the Mount Washington Hotel was the finest of the many grand hotels that were built in the White Mountains during the Gilded Age of late 19th and early 20th centuries. It was completed in 1902, and could accommodate 600 guests who paid the princely sum of $20 per night to stay here. From here, guests enjoyed expansive views of the White Mountains, including the Presidential Range, which forms a dramatic backdrop here in this scene. The hotel's namesake mountain, looms in the distance on the right side of the photos, and some of the summit buildings are barely visible, some seven miles away and 4,600 feet higher in elevation.
Today, nearly 120 years after it opened, the Mount Washington Hotel still stands as one of the few surviving grand hotels of its era in New England. It has entertained many prominent guests over the years, and in 1944 it was the site of the Bretton Woods Conference, which was a meeting of delegates of 44 Allied nations to establish postwar international monetary policies. The hotel is now known as the Omni Mount Washington Resort, and in 1986 it was designated as a National Historic Landmark, making it one of only 23 properties in the state to earn this recognition.