The Civil War monument at the soldiers' plot in Springfield Cemetery, around 1892. Image from Picturesque Hampden (1892).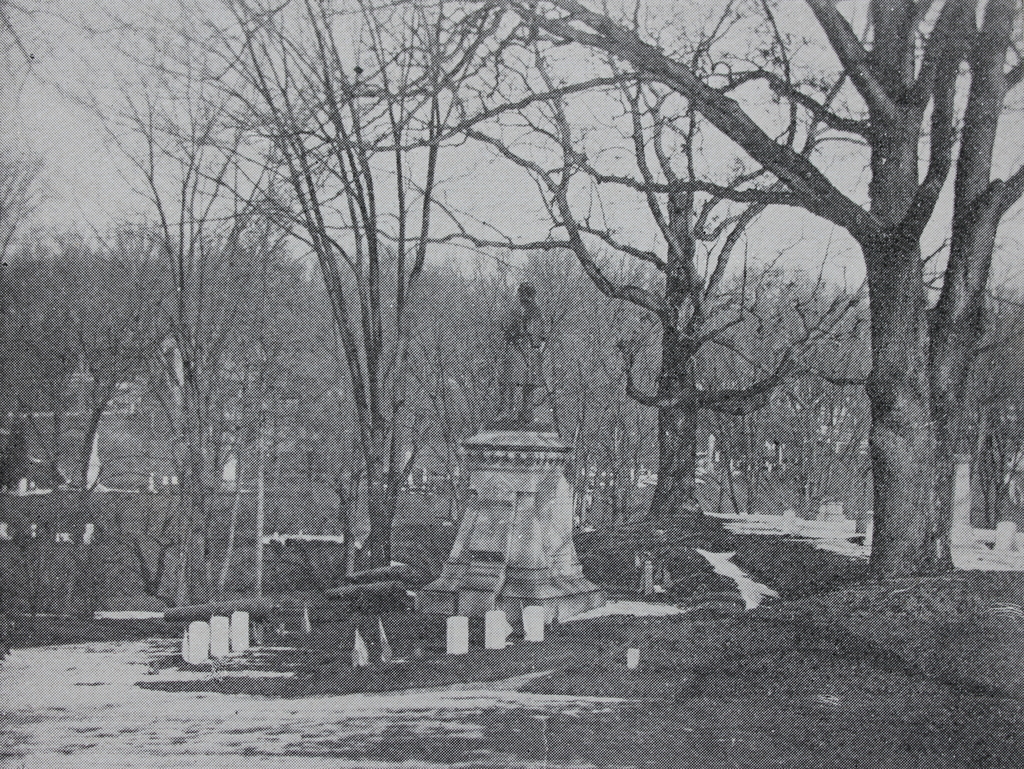 The scene in 2020: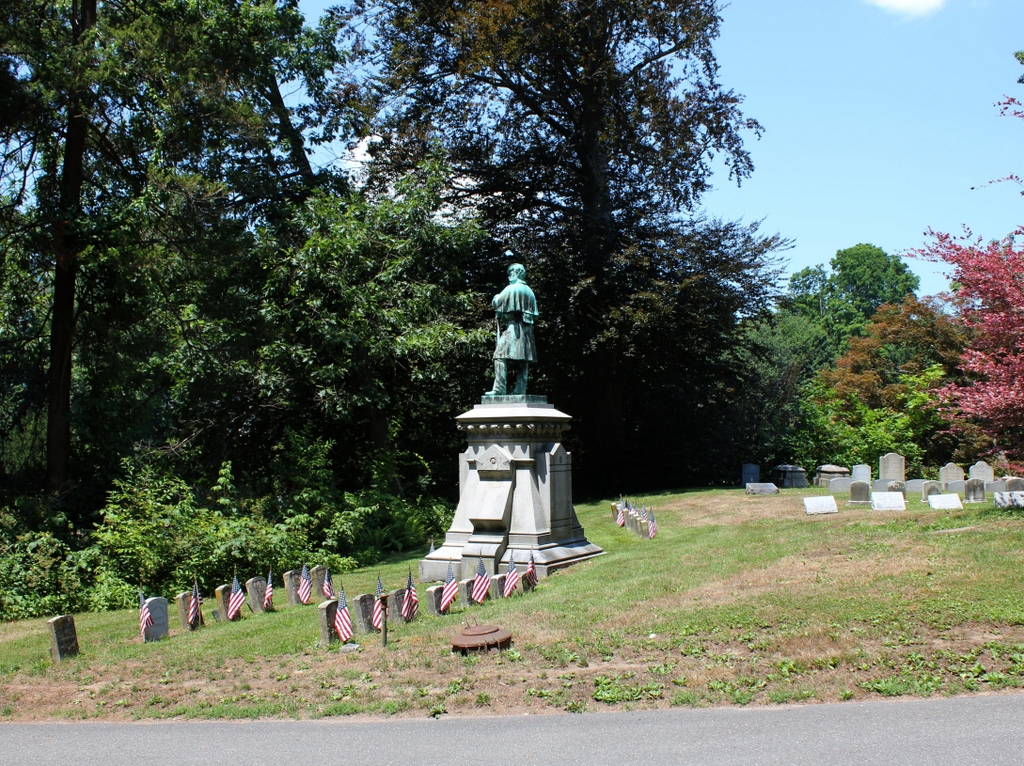 Springfield has three major Civil War statues in honor of its veterans. Of these, the one at Court Square is by far the largest and most visible, but the city's first monument was the one shown here in these two photos. It was dedicated in 1877, and it stands in the soldiers' plot in Springfield Cemetery, near the main entrance. It features a granite base topped by a bronze soldier, which was designed by noted sculptor Henry J. Ellicott and cast by Maurice J. Power at the National Fine Art Foundry in New York City. The funds for the monument came from the Soldiers' Rest Association, which had been established during the war to provide assistance to soldiers. At the end of the war, a little over $4,000 remained in this fund, and this money was used to commission this monument.
The first photo shows the monument in the early 1890s, less than 15 years after its dedication. At the time, it was joined by four bronze cannons that had been donated by the United States government, but these have since been removed. Otherwise, the only significant difference between these two photos is the number of headstones here, as there were many Civil War veterans who were still alive when the first photo was taken. There are now about 200 veterans buried here in the soldiers' plot, with some here in the upper section next to the statue, and others in the lower section on the other side of the trees.