The south entrance to the Old Patent Office Building on F Street NW in Washington, DC, around 1900-1906. Photographed by William Henry Jackson; image courtesy of the Library of Congress, Detroit Publishing Company Collection.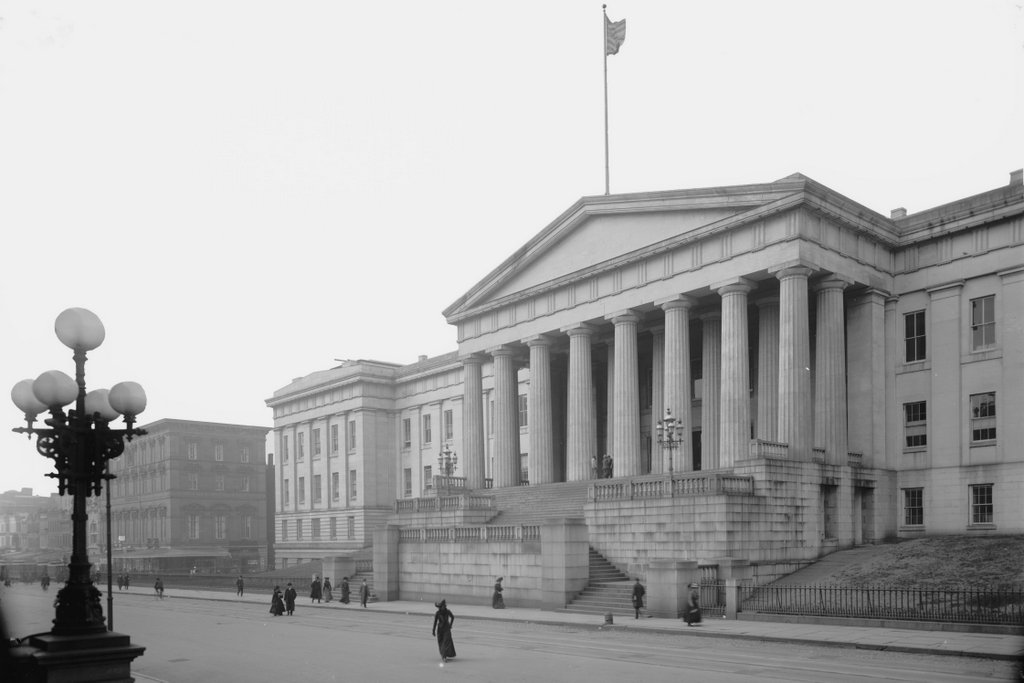 The scene in 2021: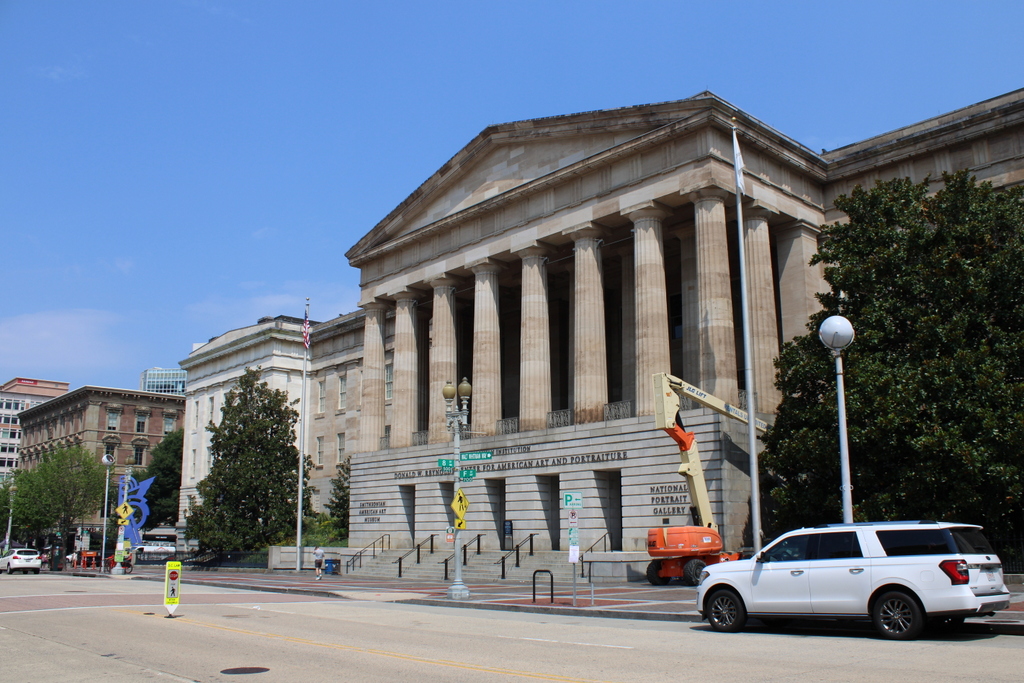 As explained in the previous post, this building was constructed between 1836 and 1867 as the home of the Patent Office. The oldest section, which opened in 1840, is shown here in the foreground, and it can be distinguished from the rest of the building by its darker-colored sandstone exterior. It was designed by architect Robert Mills in the Greek Revival style, and the entrance here on F Street NW once had a large staircase leading up to the portico, as shown in the first photo.
This staircase was eventually removed in 1936 when the street was widened, but the rest of the building avoided possible demolition in the 1950s, when there had been a proposal to replace it with a parking lot. It was ultimately preserved, was designated as a National Historic Landmark, and it is now the home of the Smithsonian American Art Museum and the National Portrait Gallery.