The Sargent Gallery in the Boston Public Library's McKim Building in 1896. Image courtesy of the Boston Public Library.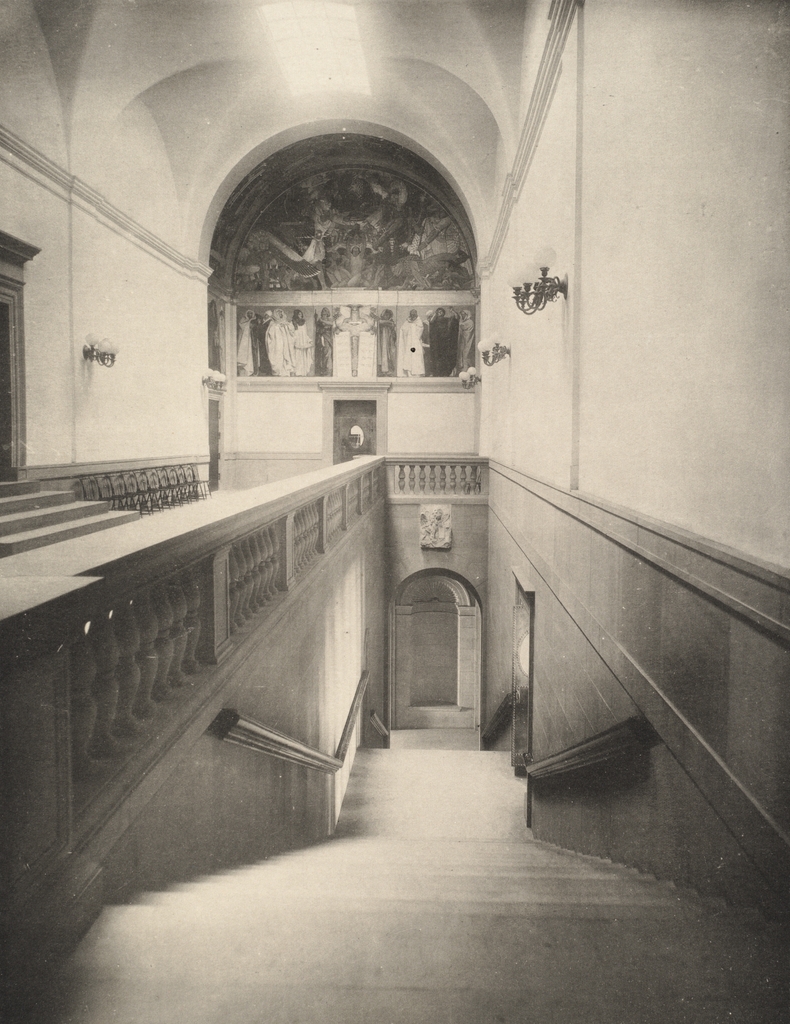 The scene in 2021: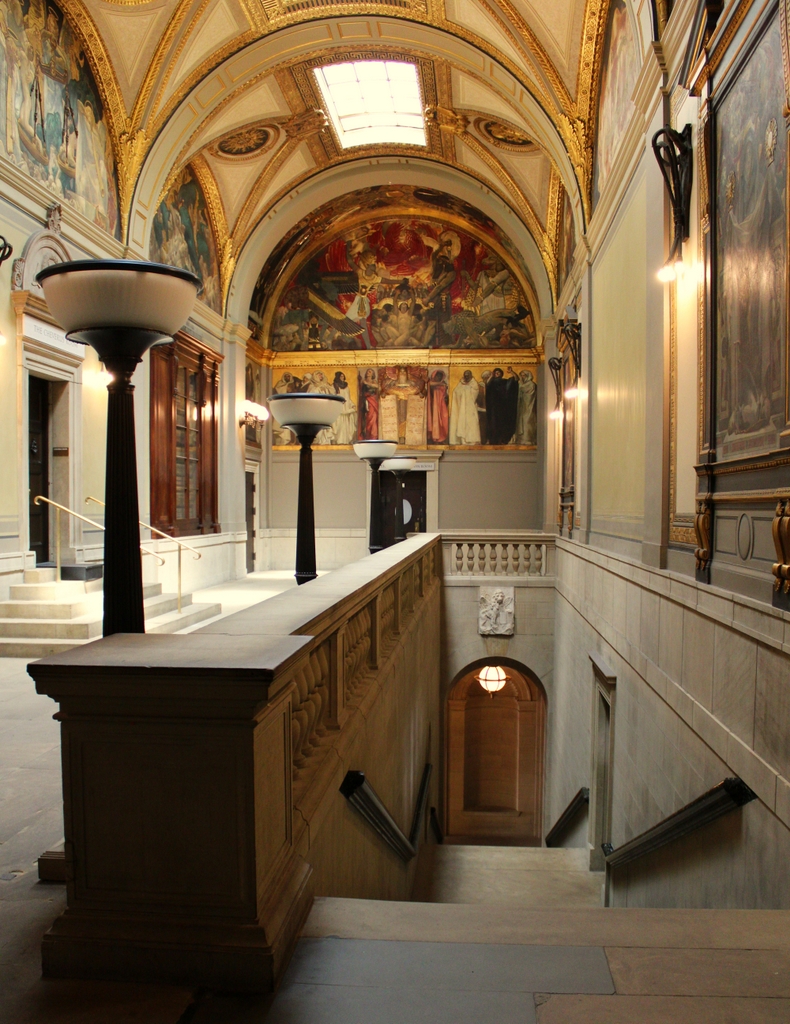 As explained in more detail in an earlier post, this gallery on the third floor of the McKim Building features a mural by prominent artist John Singer Sargent. Titled Triumph of Religion, the mural features scenes relating to Christianity, Judaism, and other ancient religions of the Near East. It was a long-term project for Sargent, who completed the mural panels in stages between 1895 and 1919.
The first photo was taken in 1896, shortly after the first installation of panels. Starting on the ceiling in the distance is Pagan Gods, featuring the goddess Astarte and the god Moloch. The large lunette at the top of the north wall in the distance is Israelites Oppressed, showing the enslavement of the Israelites by the Egyptians and the forced exile of the Israelites by the Assyrians. Beneath this panel is Frieze of Prophets, a three-panel set that depicts the various Old Testament prophets.
Over the next few decades, Sargent would add more panels to the gallery. This process is explained in more detail in the previous post, but it involved installing panels on the south wall in 1903, followed by the lunettes at the tops of the side walls in 1916. The last installation occurred in 1919, with the addition of Church in the foreground on the right side of the second photo, and Synagogue further in the distance on the right. In between these is a large blank space on the wall, where Sargent had intended to put the final panel, Sermon on the Mount. However, he died in 1925, before its completion, and the space has remained empty ever since.