The exterior of Ford's Theatre on 10th Street NW in Washington, DC, around 1909-1919. Image courtesy of the Library of Congress, National Photo Company Collection.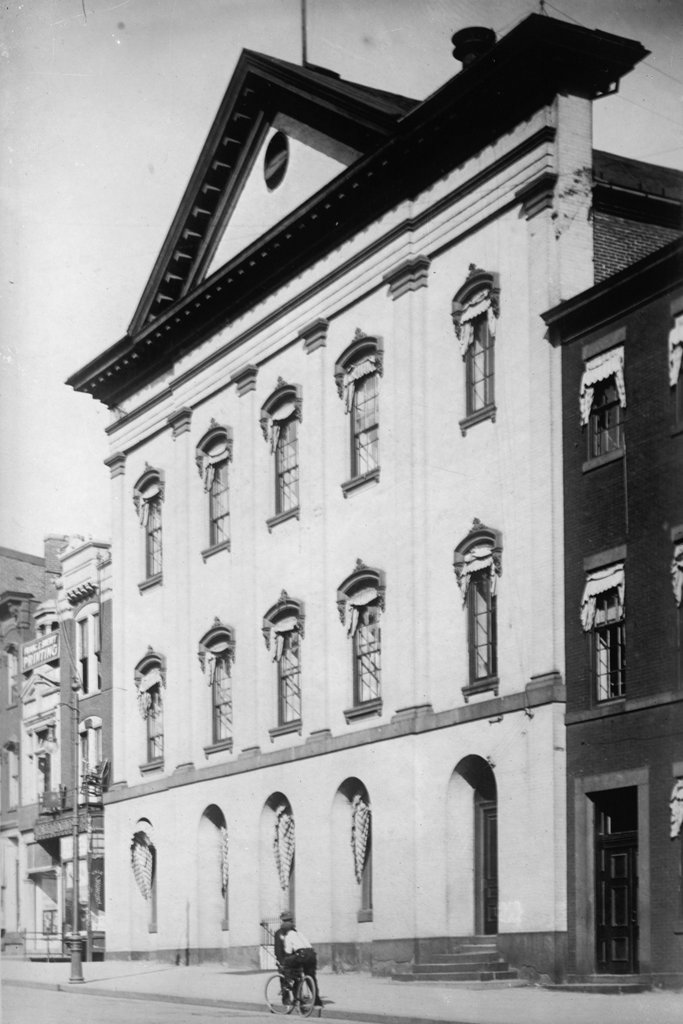 The scene in 2021: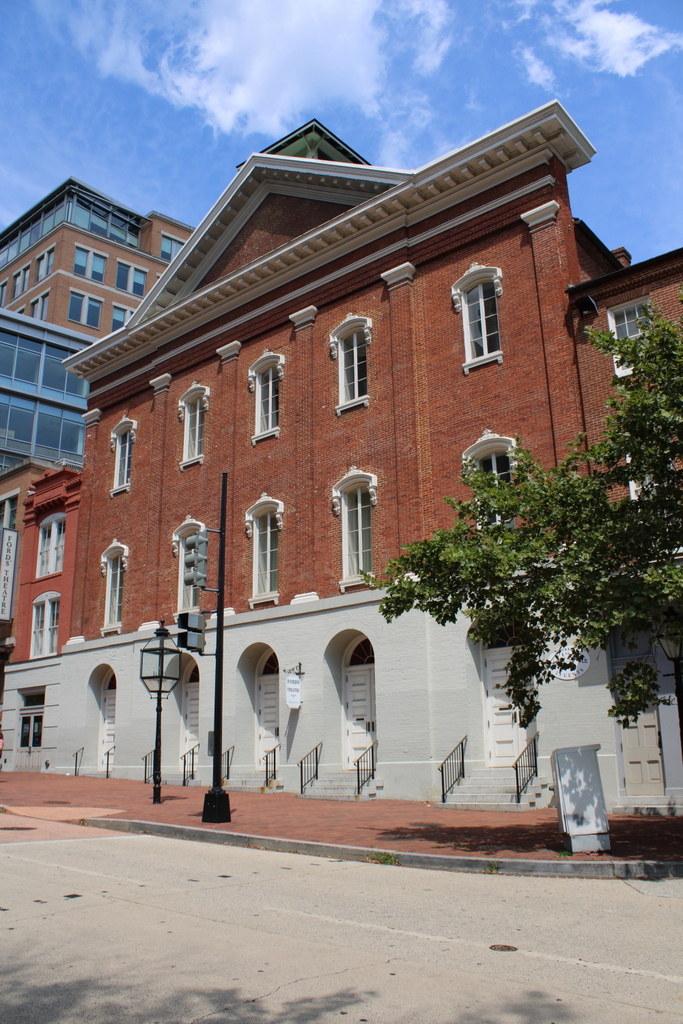 As explained in more detail in the previous post, Ford's Theatre is famous for having been the site of Abraham Lincoln's assassination on April 14, 1865. The theater had opened in 1863, but after the assassination it was acquired by the federal government and converted into offices. This involved the entire reconstruction of the interior, and much of the interior was rebuilt again in 1893, following a tragic collapse of the interior floors.
The building continued to serve as government offices and storage until the early 1900s, and in 1932 it became the site of a museum in memory of Abraham Lincoln. Then, in 1933 it was acquired by the National Park Service, and in the 1960s the interior was again reconstructed, this time to convert it back into a theater.
The first photo was taken around 1909-1919, showing the exterior during its time as an office building for the War Department's Division of Records and Pensions. Today, the exterior remains preserved in its original appearance, and the restored theater interior continues to be used for performances. It is open to the public for tours, as part of the Ford's Theatre National Historic Site.