The Peter Tufts House at 350 Riverside Avenue in Medford, around 1895-1905. Image courtesy of the Boston Public Library.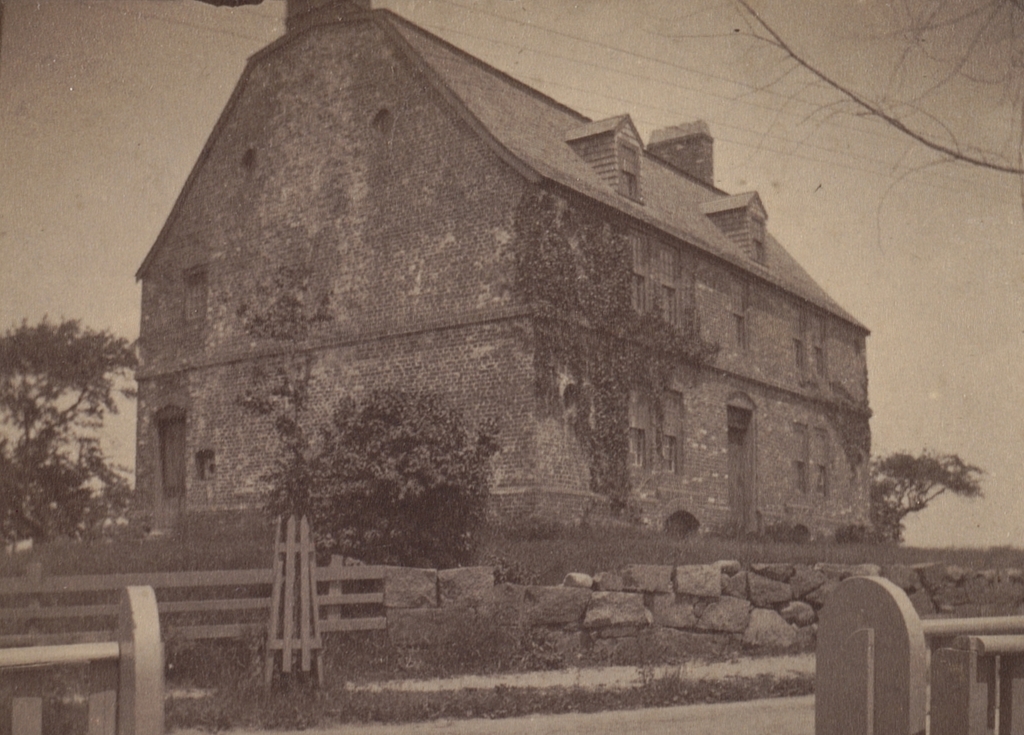 The house in 2021: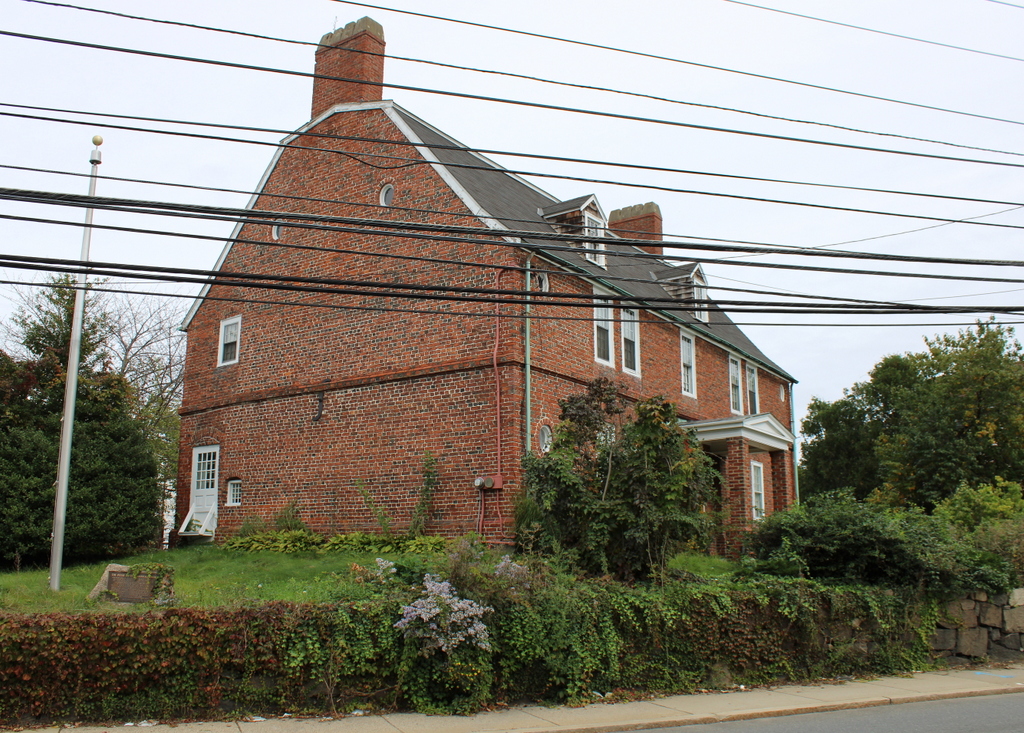 As explained in more detail in the previous post, this house was built around 1677-1680 as the home of Peter Tufts Jr. and his wife Elizabeth. It has an unusual style for 17th century New England homes, as it is built of brick rather than wood, and it has features such as a gambrel roof and end chimneys that did not become common in the region until the 1700s. It was later altered with the addition of dormer windows, and the interior was extensively renovated in 1890, leaving very little original material aside from the frame and the staircase.
The first photo shows the appearance of the house around the turn of the 20th century. Since then, it has undergone a few other changes, most significantly the addition of a small porch at the front door, as shown in the second photo. Overall, though, the house stands as an important colonial-era landmark. It is one of the oldest surviving brick houses in the United States, along with being one of the earliest known examples of a gambrel roof. For many years it was owned by several different preservation organizations, including the Society for the Preservation of New England Antiquities and the Medford Historical Society & Museum. It is now privately owned, although it continues to be subject to deed restrictions that protect its exterior and interior appearances.