The northwest corner of Union and North Water Streets in New Bedford, in November 1893. Image courtesy of the New Bedford Free Public Library, Gilbert D. Kingman Photograph Collection.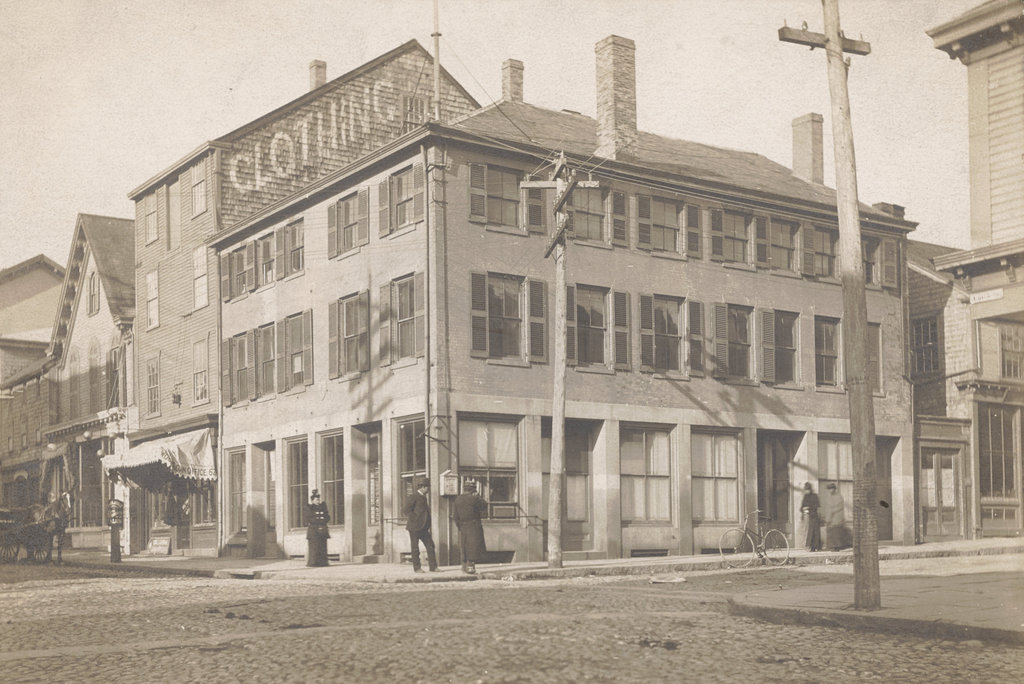 The scene in 2022: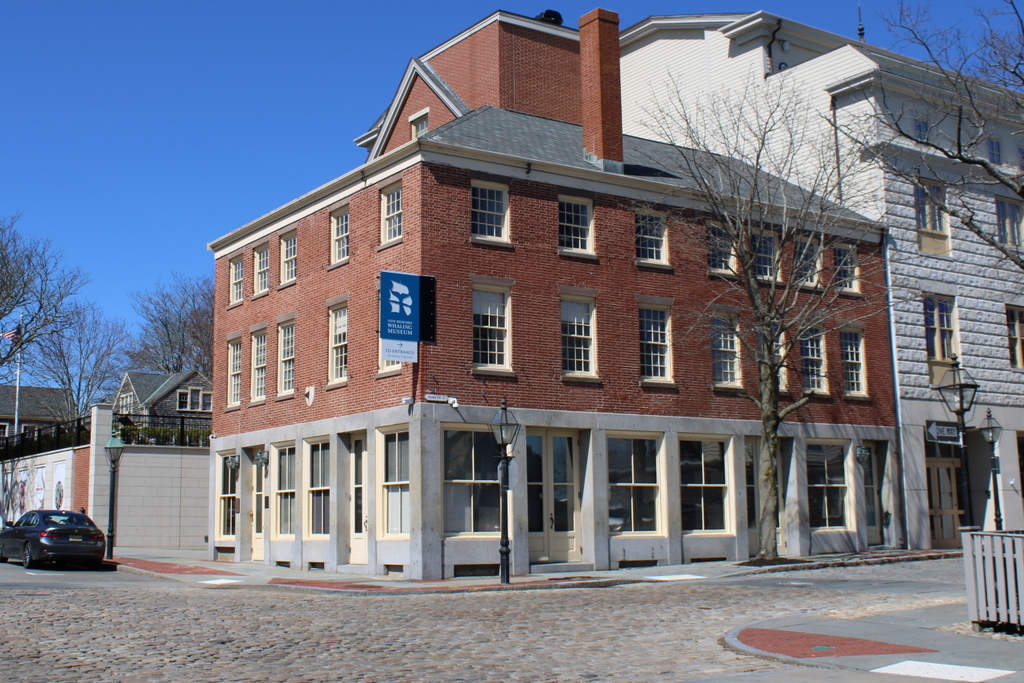 These two photos show the northwest corner of Union and Water Streets in downtown New Bedford. The most prominent building in the scene, and the only one that appears in both photos, is the three-story brick building here in the foreground at the corner. It was built around 1820, and it is known as the Sundial Building because of the vertical sundial between the second story windows on the left side. To the left of it in the first photo are several other early 19th century buildings, including the Macomber-Sylvia House, which was built in 1816 and later embellished with Italianate-style details.
During the 19th century, the Sundial Building had a variety of different commercial tenants. In the 1840s these included the merchant tailor firm of C. Ricketson & Son and the grocer Edward Bourne. By the 1850s there was another tailor here, C. W. Chapman & Co., followed by hair dresser A. G. Jourdain in the 1860s. Then, in the 1870s the building became a restaurant, with Steven's Dining Rooms occupying two floors here. The first photo was taken in 1893, but by this point it does not appear to have had any commercial tenants on the ground floor, as evidenced by the shuttered windows on the right side and the lack of signage above any of the storefronts.
Overall, the buildings here in this scene would remain largely unchanged until January 18, 1977, when a gas explosion caused considerable damage here at this intersection. The explosion was caused by a leaking gas pipe in the basement of O'Malley's Tavern, which occupied the building just to the left of the Sundial Building. That building was completely destroyed, as was the Macomber-Sylvia House to the left of it, which had just finished undergoing a major restoration. As for the Sundial Building, it was gutted by the subsequent fire and was nearly demolished, but it was ultimately saved and restored to its original appearance. The building  is now part of the New Bedford Whaling Museum, which occupies most of the block between North Water Street and Johnny Cake Hill.